Entertainment
Connor Franta Could Not Hide Out His Gay Side Despite Having Girlfriends In Past; Kissing YouTuber Boyfriend Rumor Any True?
Famous YouTuber, Connor Franta is known for having over 5 million subscribers and he has a huge fanbase for what he does. People love seeing his videos and enjoy it thoroughly. But how many of you know that he is a gay? Surprised? Well so were we when we first heard of it. So let us take a good look at his sexual claims.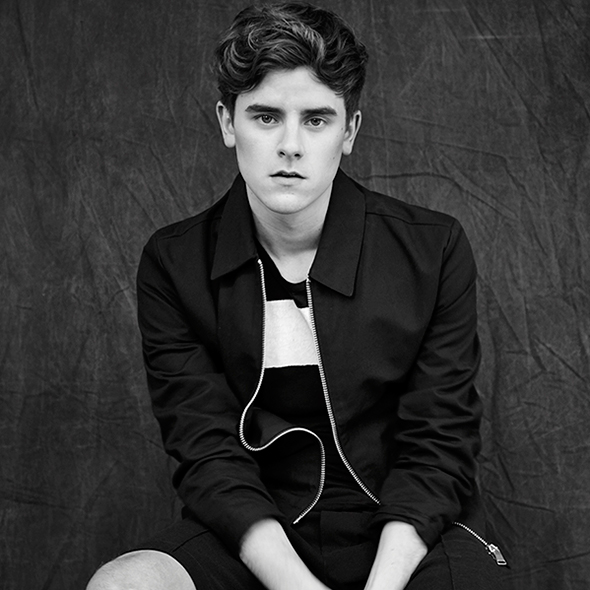 Famous YouTuber, Connor Franta is known for having over 5 million subscribers, and he has a huge fanbase for what he does. People love watching his videos and enjoy it thoroughly.
But do you know that he is gay? Surprised? So were we when we first heard of it. Well, let's take a good look at his sexual claims.
Connor Opening Up as Gay!
Connor Franta initially denied the fact about him being a gay on a video posted on his Youtube channel back in 2011.
In the video when he was randomly communicating to his audience through his Canon camera letting his fans know about his 36 hours of a trip, amidst his movie and music suggestions, he talked about how he went and watched the comedy hit "Bride's Maids".
In this particular reference, he pointed to himself and wrote the caption "Not Gay". 
Similar Coming-Out Tale: Greyson Chance Dating Status Now; Proud Gay Singer Boyfriend At Age 21
But major shock hit the people when he uploaded a video IN 2014 revealing that he is gay.
Connor confesses he is a "GAY." (Published on Dec 8, 2014.)
In the video, he confessed that he was "terrified" to accept his sexuality at first, but now he accepts his sexuality with pride, and we salute him for the courage. Even though he knew that he was a bit different from a long time, it was just in 2014 that he admitted he was gay after denying it to himself since a tender age. 
Connor Boyfriend and Dating Rumors!
Back in 2013, Connor revealed he had three past relationships in one of his videos, but did not specify either it was a girl or a boy.
Even though in his coming-out video he did refer that before accepting his true sexual identity, he had made several girlfriends, kissed girls and still not felt anything. But of course, after coming out from his closet he sure hasn't dated any girls.
Read More: Openly Gay Tyler Oakley Does Boyfriend Tag! Who Is The YouTuber Dating?
However, later in 2015, dating rumors flashed between Connor Franta and Troye Sivan, that created a sensation all over the media.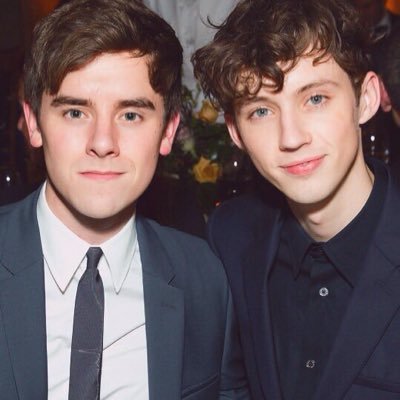 Connor Franta with Troye Sivan (Photo: celebliveupdate.com)
The rumors first ignite when Sivan used the phrase "my beautiful boyfriend" in the notes of his new album, which people thought to be referred to Connor.
Even though Troye is extremely open about sharing himself in front of the camera, but,  when it comes down to talking about his personal life, the youtube singer just has a tight lip to the topic. With his love life kept under wrap, the young artist hasn't made it official if he is romantically indulged with Connor.
But the music video couldn't stop the fans from hinting whether the two really had something heated between them.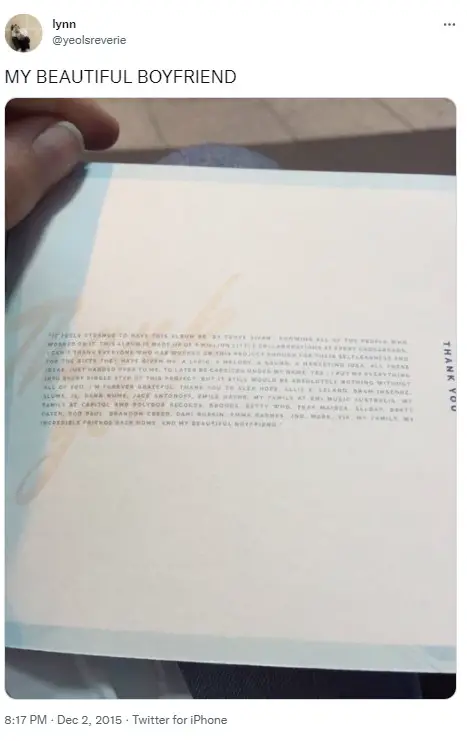 Although a casual fan tweeted the note, it caused people to speculate him referring to his fellow Youtube star who he loves having a good time with. 
In the note, Troy thanked everyone who made the album possible which majorly includes his friends and family and if you read the note carefully, his shoutout to the "beautiful boyfriend" is clearly visible.
The Inside Love Story Of Troye Sivan: Jacob Bixenman Not Shy Of His Gay Sexuality With Boyfriend Troye Sivan! An Ideal For Others?
Moreover, a fan even claimed to have spotted Franta kissing Sivan on the cheek, sending the fandom of both of them into a frenzy. Furthermore, Sivan also tweeted that he was in love after wishing Connor on his birthday which adds more fuel to the rumor.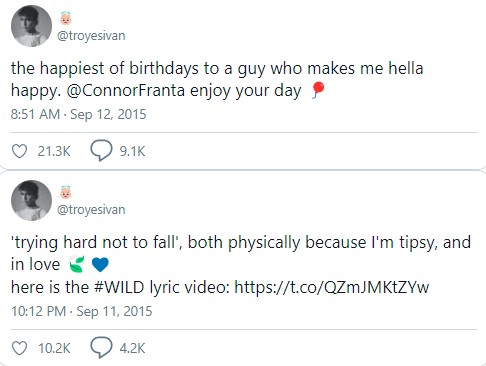 However, without any official statement from the involved parties, the acceptance or refusal of the rumor remains irrelevant.
Awards And Accolades:
Being a social media influencer, and plus side by side a popular entrepreneur working across music, fashion and entertainment, Connor Franta has achieved a lot in a young age. 
But, beyond his overall success, Connor was awarded GLSEN Respect Awards 2016 for his undying contribution for youth welfare and LGBTQ advocacy.
He is well known for his Youtube work, but the contributions he made in the field of Youth and LGBT welfare was something he became more famous for. Dr. Eliza Byard, GLSEN executive director said, 
"It is such a pleasure to announce the first of our honorees for the 2016 GLSEN Respect Awards – Los Angeles, Connor Franta has carried the message of respect to millions of young people online, and his authentic self-expression is the type that we envision for all of the youth we serve."
So, now we know that he is equally active for other causes too. Well done Connor!