Entertainment
Greyson Chance's Dating Status Now, Opens Up About His Sexuality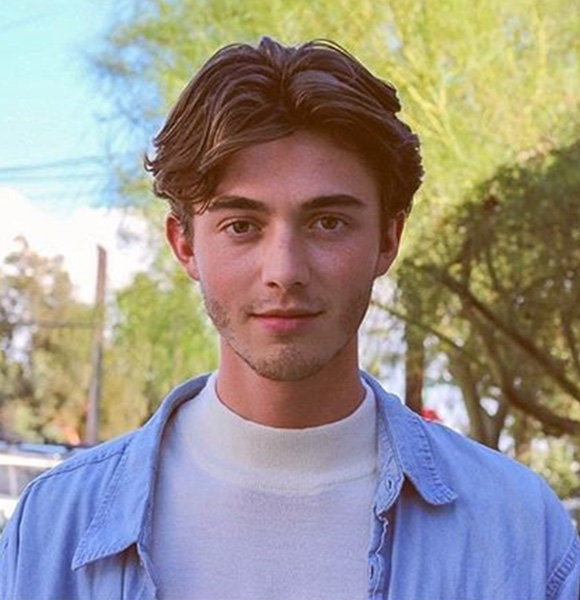 Gaining a huge landmark as the youngest singer to rock social media at the age of 12, Greyson Chance has become a sensation in the music industry.
The kid, who gained a lot of attention through covering Lady Gaga's Paparazzi, has now gotten a bigger spotlight for coming out as gay at the age of 20.
Proud and happy, he stands as an openly gay man with the hope of introducing more of his grippy melodies to the world.
From family to his singing career, he has a lot more to tell! So does he have a boyfriend?
"Gay When I Was Sixteen" Greyson Chance Opens Up
A young twelve-year-old Greyson, who had gotten his elementary music fest performance, uploaded a video online on 28 April 2010. 
With his brilliant piano skills and a captivating voice covering Lady Gaga's Paparazzi, he garnered around 63 million views on Youtube, making him a young celeb overnight!
Being the first artist to be signed with Ellen Degeneres's new Eleveneleven record label after being discovered on the video uploading site.
The singer has been living life as a hit musician ever since he surpassed the turning phase in his life.
Greyson Chance with Ellen DeGeneres then and now (Photo: Celebrity.nine.com)
Eight years down the line, with several new hit singles and albums introduced to the world, the artist revealed bigger news about himself a few years back.
Don't Miss Ellen DeGeneres's Story: A Throw Back! Ellen DeGeneres Came Out As Gay Long in the Past; Know Her View On Turning Girlfriend Into Wife
After realizing his sexuality as a gay man at the age of 16, he finally came out of the closet at the age of 20 in July 2017. Through his emotional Instagram post.
He wrote to the public, "the decision to write this came after I received a message from a brave individual. Such message inspired me to shed light on an aspect of my private life which I have kept distant from my career in music."
Alongside an image of a rainbow flag, he further explained his sexuality, writing, "I came to fully recognize that I was gay when I was sixteen. I decided not to publicize my sexuality largely due to a matter of privacy, as I was still trying to find comfort and confidence within my own skin." He added,
Further, I always found conversations regarding music, politics, art, books – and the greatness of Nas' catalog – to be far more interesting than what type of guy I was into. This is still true today.
Being one of the youngest musical stars, the "Waiting Outside The Lines" singer, through his post, encouraged everyone to discover who they are and feel proud about it.
He further added to the post by writing, "While this message is most definitely overdue, I encourage anyone who is navigating their sexuality to devote as much time as they need to the process of finding self-confidence, self-acceptance, and self-love."
Similar Story: Proud Gay Kevin Abstract Dating Bliss - Boyfriend With Sharpest Jawline
With a huge fan base worldwide, the Unfriend You hitmaker has been leaving his fans with untamable curiosity about guessing who he might be dating.
As People reported, the singer is in a relationship with boyfriend Ben Watson.
Madly in love, the openly gay singer also quoted, "All of the fantasies and dreams that I had as a kid about romance, I have now."
Talking to People, Greyson Chance could not gush about his love for his beau, which clearly suggests he is living his dream love story with his beloved.