Entertainment
Controversial Chris Broussard Has A Wife Who Is Top Of Her Feild And Often Praises Her
People do not usually praise other, and Chris Broussard is not one to praise others given his reputation on the internet but today is the day to congratulate certain gastroenterologists and wife of Chris, Crystal Broussard. She was named the number one Gastroenterologists in America and praises were announced by her husband as well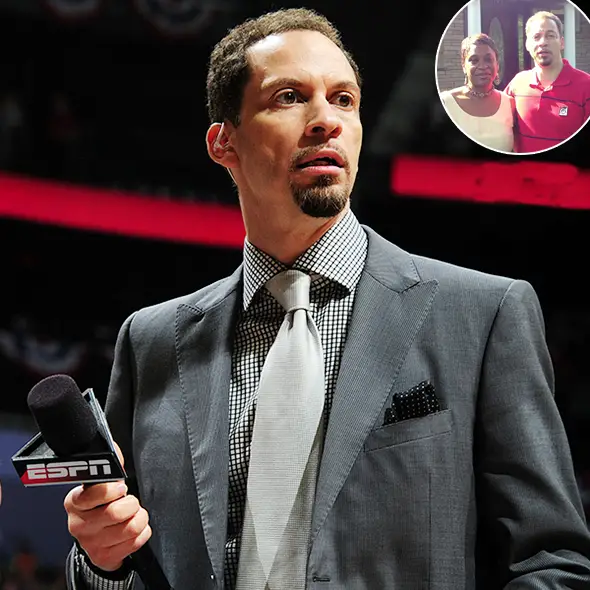 Happiness is only real when shared. Chris Broussard, the former ESPN reporter has proven this statement right.
Witnessing what his wife has done till date and all the achievements she holds, Chris has a joyous moment to talk and share to everybody when it comes to his wife.
A person, who isn't so active when it comes to sharing his thought in the social media, Chris turns his active switch when it comes to sharing his wife's accomplishments and her devotion towards her work.
Chris Proud About What His Wife Has Achieved!
Chris' wife, Crystal Naii Collins makes her husband proud as she is named the number one gastroenterologists in all of America. She is also a Board Certified in Internal Medicine and Gastroenterology and shares a particular interest in liver disease and specializes in Hepatitis.
Read Also: Is ESPN Sportswriter Bill Barnwell Vocal About His Family and Possible Married Life? Or It's Just Sports He Talks About?
The duo, who shares a happy married life together, has two daughters with whom they together live with. Having a sportswriter father and a doctor mother, their daughters couldn't ask for more love than their parents provide them with.
Even though Chris isn't the person who opens up to other people for their achievements, but he becomes the first person to be joyous and respectful while talking about his wife's achievements.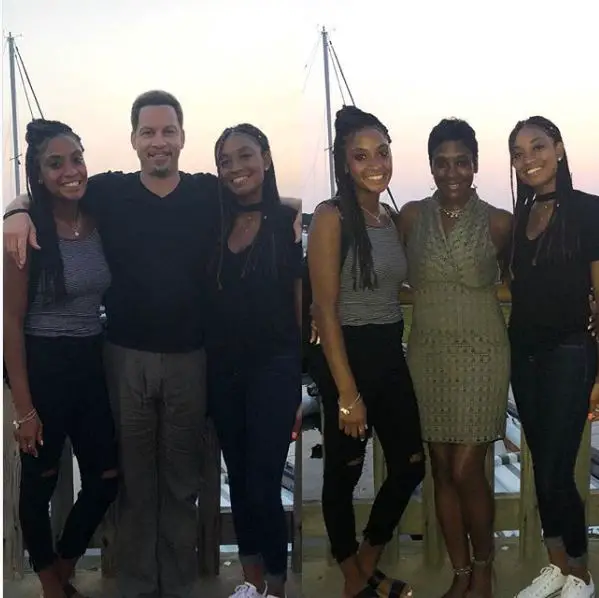 Chris shares a family picture on his Instagram with his wife and daughters (Chris Broussard's Instagram) 
Crystal achieved the title of No.1 Gastroenterologists in America by gaining maximum vote and her husband of 17 years, Chris tweeted out to his fans on his wife's attainment on social media.
Congrats to my lovely wife of 17 yrs, Crystal, 4 being named 1 of America's Top Gastroenterologists (Dr.) by Castle Connolly Publications!

Unkind Exchange Of Words.
His wife and kids are of course not his only prize passion. His life's work has had a definite battle cry over the years with many elaborate bickering among reporters and their spits of comments.
Don't Miss: Tom Verducci - A Married Man Who Keeps Family Affairs w/ Wife To Himself
The God-fearing Christian, who is not afraid to speak directly about his faith, is no longer an ESPN reporter as he planned on leaving his comfort zone and perhaps choosing a better path. Announced first on October 14th, 2016, Chris left ESPN after working for twelve years and is rejoined by Colin Cowherd, Skip Bayless, and Jason Whitlock in FS1.
After leaving ESPN, Chris choose a new path down to FS1 to restart his reporting career. His contribution to the FS1 has been much talked about and appreciated for.
His most recent event of controversy was on May 2013, where he gave a statement on an NBA player, Jason Collins coming out as a homosexual, which stated,
Caption: Chris's perspective on Jason Collin's announcement on being openly gay on 29th of April 2013.
"If you're openly living in unrepentant sin...I believe that's walking in open rebellion to God."
With this disturbing commentary, ESPN was instantaneously forced to reply with an apologizing statement,
"We regret that a respectful discussion of personal viewpoints became a distraction from today's news. ESPN is fully committed to diversity and welcomes Jason Collins' announcement."
It did not stop there with another war in its way with Bomani Jones on July 15, 2015. A simple name calling causing the argument to turn into a constant twitter war replies between Chris and Bomani for the world to see in the twitter feed.
Chris Broussard's Bio: Parents, Salary, Net Worth!
No one ever turns their back to their family especially their parents. Chris comes from a strong Christian family, and that has, of course, led him well and healthy throughout his career.
Similar Article: ESPN's Ramona Shelburne Surprising Salary & Net Worth | Bio Uncovered
Previously working for the ESPN, Chris has accumulated a total net worth of $1 million from his average salary of $72,806. Chris should be comfortably supporting his family and his parents. But he has not revealed his current salary FS1 offered but it's sure that he's got a huge raise over previous earnings.