Entertainment
Cuban Doll Personal Details: Age, Real Name And Ideal Boyfriend – All Revealed
Cuban Doll, a musical artist and internet sensation, best known for her song Rat B*tch, has accumulated immense fandom. Despite that, she differs her name in every social media accounts which have created confusion in her real name.
Similarly, she seems to be not flaunting her personal detail including her relationship status. So we have amassed a bunch of information about this internet sensation, and if you are willing to know in depth about Cuban Doll, then this might be a treat for you!
Cuban Doll's Details Ranging From Age To Boyfriend
Instagram model Cuban Doll was born on 12th may 1998 in Dallas Texas and later lived in Atlanta, Georgia. She climbed the ladder of stardom as a model and a social media personality after she joined Twitter and Instagram back in 2012.
She signed up her name as 'cubanndasavage'  in Instagram and is known by other several names on various social networking sites. Well, her real name is Aaliyah Keef, and she possesses a mixed ethnicity of black and white.  
Gushing about her parents, she shared a picture of her mother along with her three siblings back on January 27, which was captured during her childhood.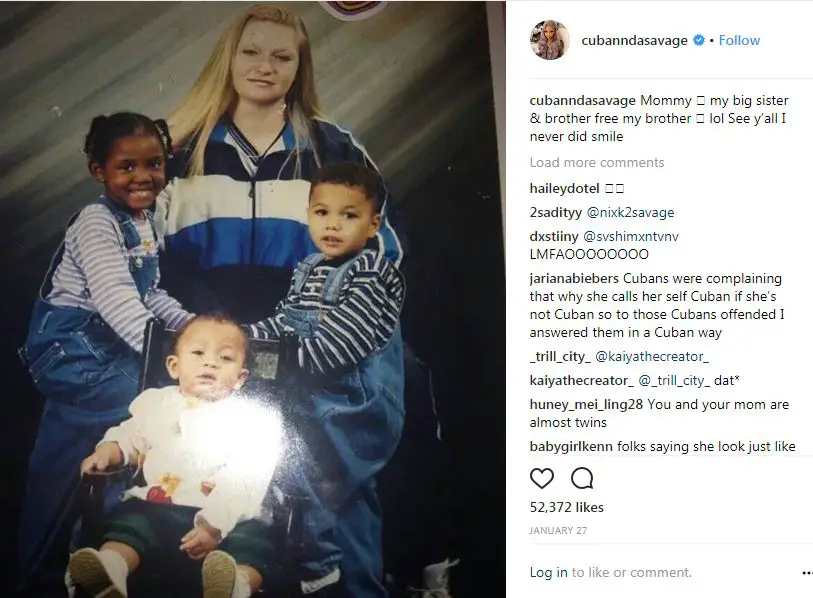 Photo: Cuban Doll's Instagram
Cuban (age 20), who has garnered more than 811 thousand followers on her Instagram account, is also a singer/rapper by profession. Cuban, who follows mumble style rap, started releasing her original music and even shared her musical work with rappers like Molly Brazzy, Asian Doll, and Band Gang.
Cuban shows her active participation on her Instagram account and also posts her new songs and videos in it. She released her first mixtape, Cuban Link, in 2017 and then after she came up with a single Rat B*tch which turned out as her breakthrough and even accumulated 56,550 views in YouTube.
Talking about Cuban's relationship status, she shared a tweet back on 12th July 2017 where she showed her excitement to meet her man; probably her boyfriend. She tweeted 'I can't Wait to See my Man' which hints that she is in a love life affair. 
Furthermore, Cuban was spotted in a short clip video on Instagram where she can be spotted entangling with a rapper Kodak Black. In the video, Kodak tells Cuban to propose him. Later on, Cuban was forced to get on her knees and eventually proposed Kodak.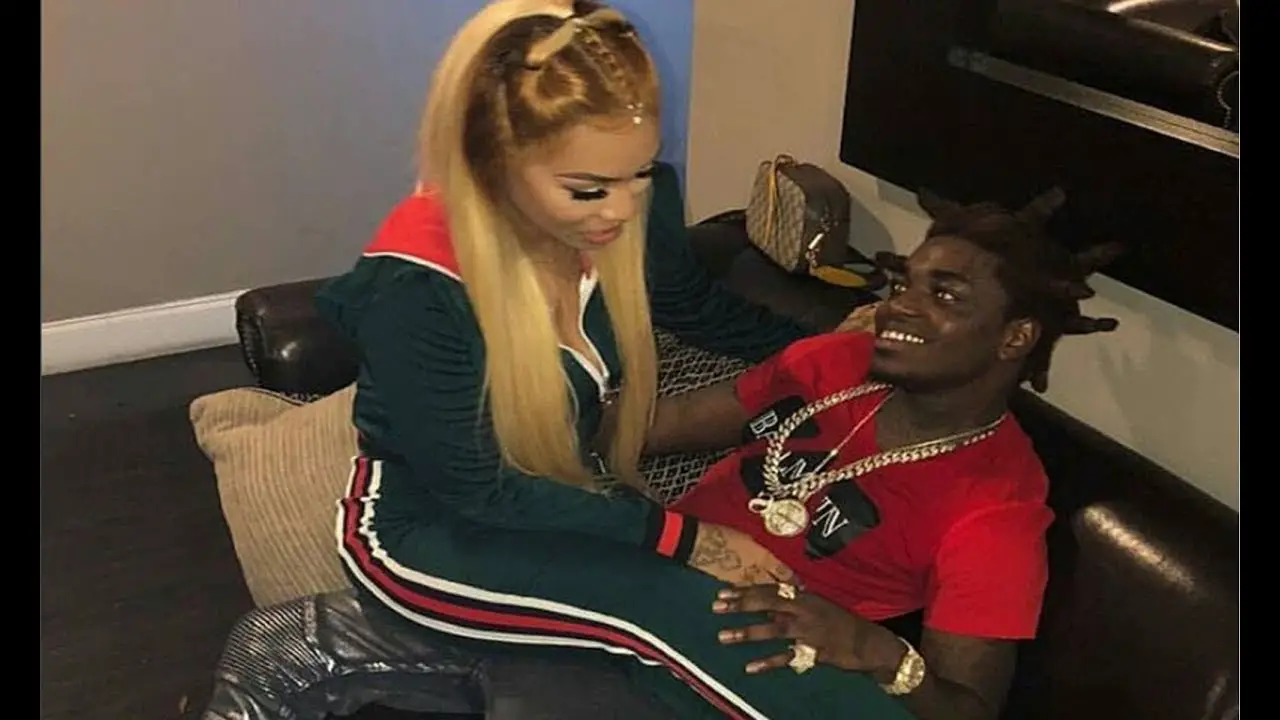 Cuban Doll with Kodak Black (Photo: YouTube)
The video, which was shared from an account 'theshaderoom,' was likely to be scripted, but they might also be in a dating relationship.
Cuban's relationship with Kodak remains ambiguous as they haven't come up officially about it. Apart from her relationship rumor with Kodak, she wasn't linked with any other celebrities. 
Think we're missing something? Do let us know in the comment section below!