Entertainment
This Country's Daisy May Cooper Welcomed Baby Girl With Partner; Steps Into Parenthood!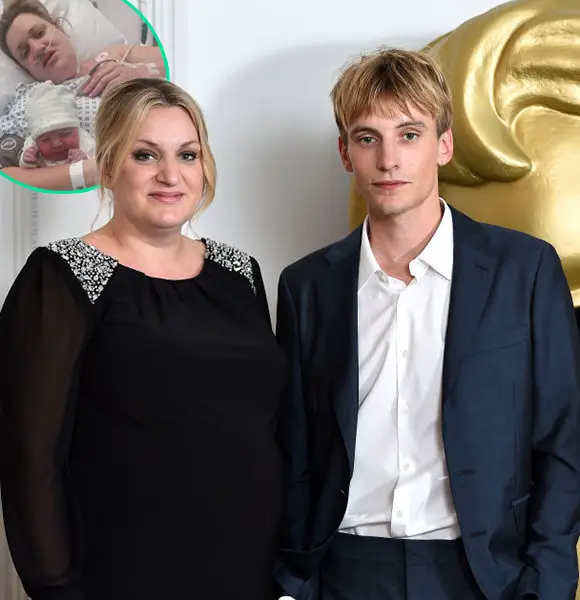 Actress and writer, Daisy May Cooper, is the BAFTA Award-winning actress widely known for portraying the role, Kerry Mucklowe in the BBC Three's mockumentary series, This Country.
Also a writer, Daisy surely had taken up for many roles and now, she is up for being a mother in her real life. She recently gave birth to a daughter with her partner. 
Welcomes Daughter; Shares New Baby With Partner 
Daisy May Cooper, born and raised in Cirencester, Gloucestershire along with her brother, is in a relationship with her partner.
While she was studying in the RADA, she moved to London and lived with her boyfriend. But later she broke with him. She has not revealed the reason for her split with the then-partner. And since then, she has not spilled the tea about her relationship status.
Well, she has not let the limelight to enter into her personal life. It seems she prefers to lay low when it comes to her relationship status and her dating life. 
Well, with her famous status as a celebrity, she has successfully kept her life away from the controversial world and media. She is not active on social networking sites. And so, the information about her personal life has not reached to her fans.
Recently, the 32-year-old actress has entered into the motherhood. She welcomed her first baby, a daughter with her partner, Will. The information about the bundle of joy was not aired until her brother and work-partner Charlie tweeted about the blissful news on 5 January 2018. He mentioned that he is thrilled to announce that his sister has a little girl. He wrote: 
"Unbelievably thrilled to say my sister Daisy and her partner Will had a beautiful little girl last night. So happy. Baby Pip less so."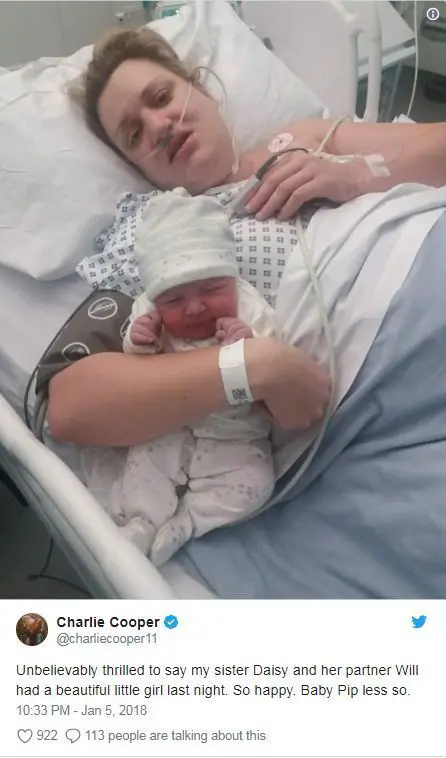 Daisy Cooper welcomes daughter with the partner Will (Photo: Charlie's Cooper Twitter)
Notably, Daisy's brother Charlie revealed the name of the baby father. But the detailed information about Daisy's partner remained behind the curtain. It seems now she has little things to cherish.
So, is the parents of the little girl married?
The answer is yet to be solved. Daisy, who graduated with the degree of Acting from RADA, has a good family. And probably, she would come with the complete family picture adding her partner too.