American Radio Broadcaster Dan Dakich has been a...joined ESPN and appeared as a...accumulates a substantial net worth for... salary as an analyst amount to...been married twice in...got into a relationship with...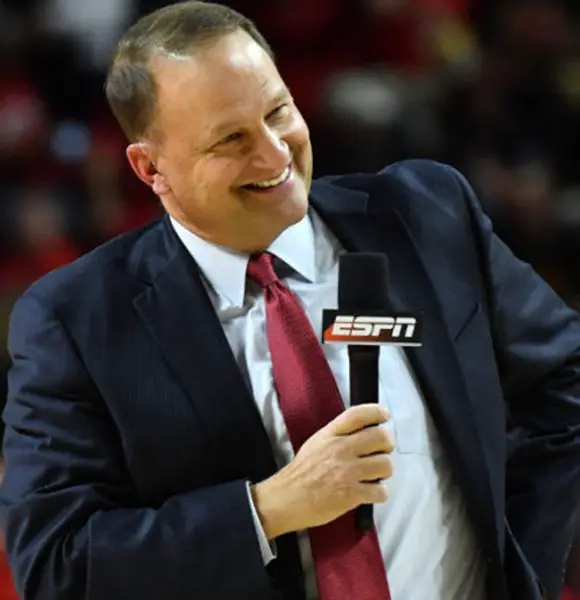 The journey of American Radio Broadcaster Dan Dakich has been a rollercoaster ride.
From captaining the basketball team to coaching for Indiana University(IU) Hoosiers and Bowling Green State University(BGSU), Dan has been through a lot of transitions in his sporting tenure.
Also, since 2010, he has joined ESPN and appeared as a college basketball analyst for the channel.
Show Plus Salary
Post-retirement, Dan Dakich has not entirely abandoned the sport that he loves very dearly. The former head coach - whose height is 6 feet 5 inches(1.96 meters) - is now contributing to the game from outside the basketball court.
He hosts The Dan Dakich Show on radio station ESPN 1070 The Fan of Indianapolis since September 2008.
Also From ESPN: Hubie Brown Net Worth, Daughter, Wife, Now
He started as a studio analyst for the Big Ten Network for the 2009–2010 college basketball season and then joined ESPN in 2010 as college basketball color commentator and studio analyst, subbing Steve Lavin.
Dan provides the insides out of major college basketball, Chicago Cubs from his show. He is also keen on sharing his life experiences with the fans.
From coaching to hosting his show on ESPN, Dan has made the most from his career. As a sportscaster and analyst, he accumulates a substantial net worth for himself. While his earnings as a coach are obscure, his salary as an analyst amounts to about 59K per year.
Married Life; Wife, Son
Dan Dakich has faced ups and downs in his personal life like his professional career. He has been married twice in his life.
Firstly, he married his girlfriend Jackie in 1990 and went on to welcome two children; a son and a daughter. But, despite having a family-of-four, he and his wife divorced in 2012.
Dan moved on from his first divorce and got into a relationship with Leigh Ross Dakich, softball coach at Syracuse University. Their affair started soon after they met each other at Bowling Green.
Fortifying the dating relationship, the duo married in 2015 with a dream to start a new family.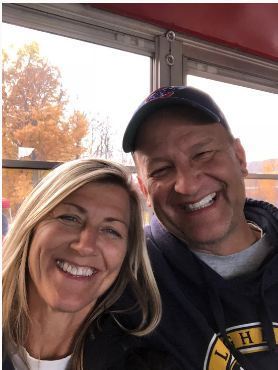 Dan Dakich and wife Leigh Ross-Dakich in The Dan Dakich Show in 2018 (Photo: 1070thefan.com)
Even though Dan has parted ways with his ex-wife, he fulfills his duty as a father sincerely, posting pictures of his children on their birthdays via his Twitter. 
Much to his surprise, his son Andrew Dakich also closely follows basketball like him and is a state player for Ohio. Moreover, he is eager to establish himself as a high school basketball coach from an early stage.
Bio & Education
Dan Dakich was born in Indiana on 17 August 1962. He completed high school from Andrean High School in Merrillville, Indiana and graduated from Indiana University(IU) Bloomington in 1985 with a Telecommunication Degree.
After completing his education, Dan joined the coaching staff of IU under Bob Knight and worked under him for 12 seasons(1985-1997). It was during his stay there, IU gained major success; winning four Big Ten titles and finishing third or better in nine of the 12 seasons.