Entertainment
Daniel Tosh Talks About Wife As Married Man; Still Gay Rumors Persist, Why?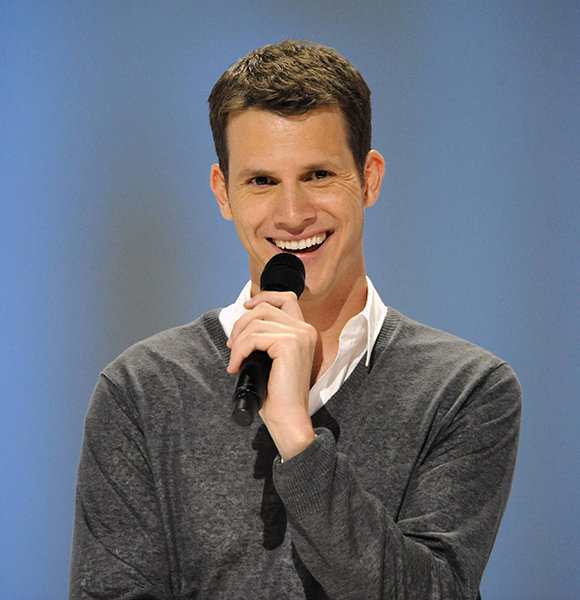 Daniel Tosh, the host of the 2009 show Tosh.0, is famous for his witty sense of humor and his sarcastic but smart comments. His constant jokes on most of any topic have sometimes made him look like immature and irresponsible. 
A committed man once, Daniel has shocked and irritated fans with his several tweets about married life.
Dated Once, Married Now?
Daniel was in a romantic relationship with actress Megan Abrigo from February 2009. However, Megan started having second thoughts about the romance after Josh constantly joked about her and their relationship.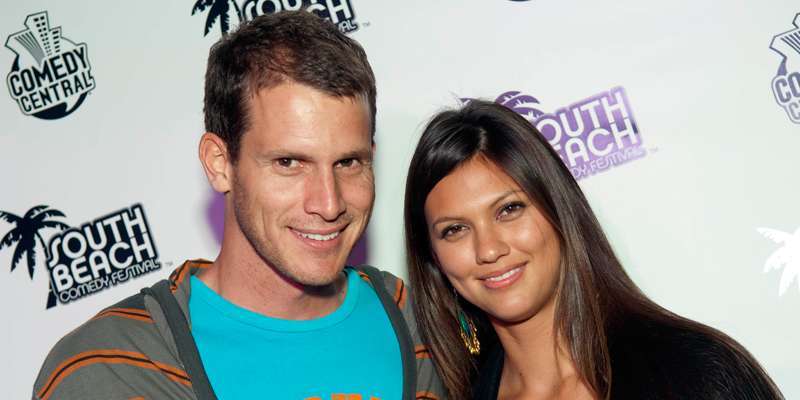 Daniel attends event with girlfriend Megan Abrigo before they broke up (Photo: famousfix.com)
Finally, Megan reached her breaking point as she could no longer cope up with Daniel's bullshit and dumped him in 2014. 
The same year, the 42-year-old came up with another news; that he was no longer a bachelor. On 29 March 2014, Daniel posted a tweet in which he wrote about his blissful married life with a ballerina; however, he didn't reveal the identity of his wife. 
Further, on 22 April 2014, the comedian congratulated his wife via Twitter leaving for London. He tweeted,
congrats to my wife who just left for london for a two week run as the principal guest artist at the royal ballet. #proud #blessed
But, Daniel's tweets about his marriage stopped for about three years. However, he returned with another post about his wife on 21 March 2017. He shared a post with his fans via the tweet saying,
"Bad news. my ballerina wife is hosting the 3rd course of a progressive dinner tonight! i'm making soup for 20 people! no time to tweet!"
Moreover, the comedian shared another tweet on 4 April 2017 mentioning his wife and said that she lost her wedding ring. He wrote on the post,
can't live tweet #tosh, ballerina wife let wedding ring slip down drain so i'm off to zales for a replacement. because now it's my problem? 
On 6 June 2017, he came forward with another funny tweet in which he joked about his wife dying from laughter after listening to his funny jokes. Looking at his tweets it likely that he is a married man, but fans don't buy it and think he is single and probably gay.
Support For Gay, Makes Him Gay?
Daniel has been rumored of being gay, because of him continuously being involved in gay-related activities. He attended the "Thanksgiving Gay Parade" in 2013. 
Further, he had also posted a couple of tweets in the past which had made fans doubt his sexuality. 
One such instance is on 26 August 2014; The Love Guru actor shared a tweet in which he mentioned that gay people might have to wait much longer to get equal rights as other genders. He wrote,
"Hang in there, gays. only one more generation has to die before no one gives a shit. minorities, you're going to have to wait a bit longer."
Moreover, he also shared another gay-related post on 5 April 2016, in which he talked about his failed plan of making gay porns. He stated in the tweet, 
I was going to produce gay fetish films in north carolina, employing millions (depending on when you think life starts) but i'm pulling out.
With his post regarding gay, fans thought that he is a homosexual in real life. But with his past relationship and tweets about ballerina wife he cannot be considered as a gay.