Entertainment
Interesting Facts About Daniela Rajic, Paul George's Partner & Ex-Stripper
Daniela Rajic is a former model and stripper who is dating the basketball player Paul George...She met Paul in the year...and became pregnant with his child in...Paul allegedly paid her...She filed for a paternity test in...Daniela gave birth to their second child in...The ex-stripper was born on...She is a graduate from...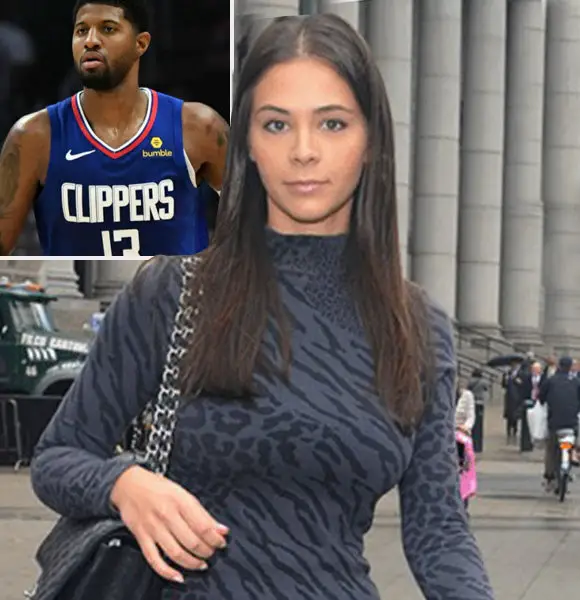 Former model Daniela Rajic previously worked as a stripper in one of the most infamous strip joints of America named Tootsies; the club is a famous hangout place for professional athletes.
Daniela currently co-owns a swimsuit line NUDESWIM with Los Angeles Clipper, Patrick Patterson's fiancé, Sarah Nasser.
Dating Status
The ex-stripper is dating Paul George- a basketball player.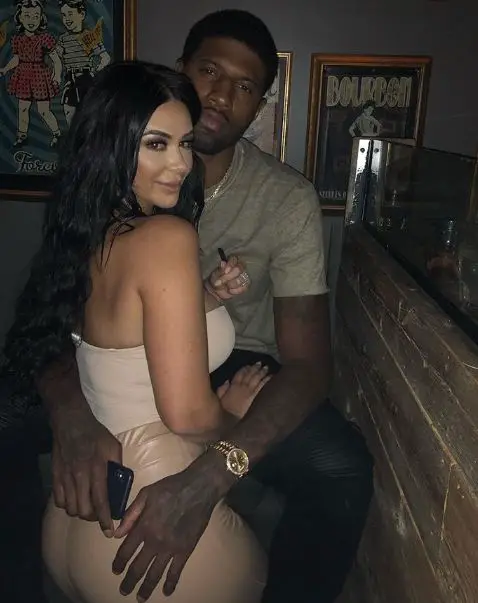 Daniela Rajic poses with boyfriend Paul George in August 2019 (Photo: Daniela Rajic's Instagram)
The pair first met in the year 2013 when Daniela used to work at the strip club Toosties in Miami. The couple bonded and started dating.
Pregnancy, Paternity Suit
Just after a few months of dating, Daniela became pregnant with Paul's child. But the basketball player was skeptical that it was his child. He allegedly offered Daniela to abort the child and offered her a sum of $ 1 million for it. 
But Daniela denied the offer and gave birth to her first child- Olivia- on 1 May 2014. After the baby was born, she filed a paternity suit in 2014, and its result confirmed that Paul was, in fact, the father. 
Celeb's Pregnancy:- Domino Kirke Expecting Baby With Penn Bagdley
Further, Paul filed a suit against Daniela to claim the full custody of their daughter. However, after a while, the couple reached a child support settlement and a joint parenting agreement.
Birth Of Second Child
Following the agreement, the couple reunited and stayed together. And in 2017, they were blessed with their second daughter- Natasha.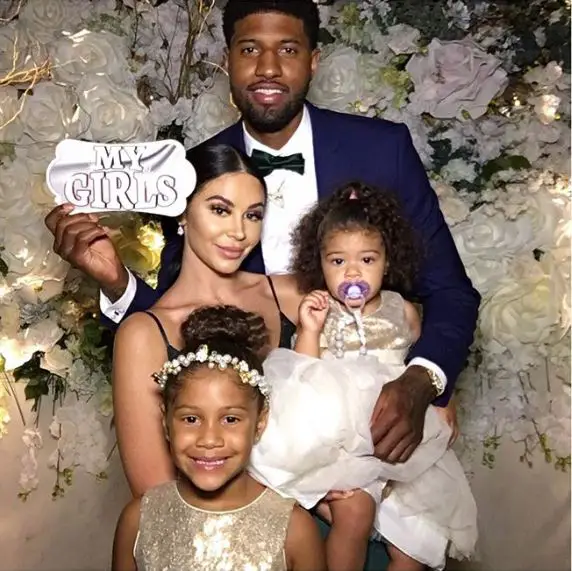 Daniela Rajic poses with boyfriend and their daughters in August 2019 (Photo: Daniela Rajic's Instagram)
As of now, Daniela and Paul are expecting their third child. 
More Details On Paul George 
Daniela's boyfriend Paul is an American professional basketball player who plays for Oklahoma City Thunder. 
He was born on 2 May 1990 in Palmdale, California, to parents: Paul George Sr. and Paulette Ann George. He has two older sisters named Teiosha and Portala. Paul grew up idolizing Kobe Bryant. 
Insights On Heart-Breaking Death Of Kobe Bryant:- Vanessa Laine Bryant Husband's Death, Kids, Net Worth & More
Paul previously dated Callie Rivers-daughter of Los Angeles Clippers' head coach- Doc Rivers. The ex-flames parted ways in 2013.
Facts About Daniela Rajic Including Age 
Daniela was born on 12 November 1990 in Queens, New York. 
She is of Serbian origins.
Daniela attended the University of Miami, Florida, and graduated from there.