If there were ever an award for a supportive husband, then it would undoubetedly go to actor-artist Darren Le Gallo. Married to Enchanted actress Amy Adams, he takes care of their daughter Aviana Olea Le Gallo when Amy travels the world for her film commitments. 
No wonder the couple's courtship that dates back to 2001 is still going strong! 
How He Met Amy Adams? Couple's Net Worth
Darren of German-American nationality met his wife Amy Adams on an acting class. But the sparks didn't fly immediately, Date Night actor and his Oscar-nominee wife became friends initially. 
Far from a romantic relationship, Darren was even scared of Catch Me If You Can actress at first, and Amy, on the other hand, was focused on her acting class. Meanwhile, they were both seeing other people.
With such complications, How did they start seeing each other? 
Don't Miss:- Rhys Wakefield Wife, Girlfriend, Dating, Net Worth
Well, it was a short film that finally brought the duo together. During the filming of the movie, the actor and Amy saw a different side of each other outside their class.
Darren of height 6 feet (1.83 m) was assertive about them dating. So, he persuaded Amy- who had just broken up with her then-boyfriend - to date him. And no sooner, the couple became an item.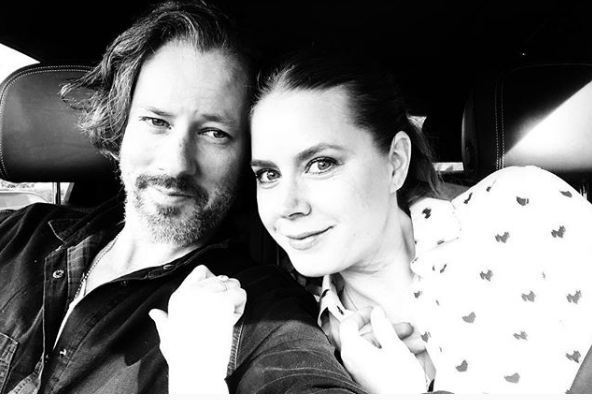 Darren Le Gallo and his wife Amy Adams share their together moment on 15 February 2019 (Photo: Darren Le Gallo's Instagram)
Even though they became a solid pair, their relationship milestones like engagement and marriage happened at a somewhat unconventional pace. Darren and Amy got engaged in December 2009, a good eight years after they started dating. 
In the same year, the couple announced they were expecting. And, in 2010 they welcomed a daughter named Aviana Olea Le Gallo, but still, they hadn't tied the wedding knots. Only when Aviana became five years of age, Darren and Amy tied the knot. On 2nd May 2015, Aviana got to witness her parents' lovely wedding.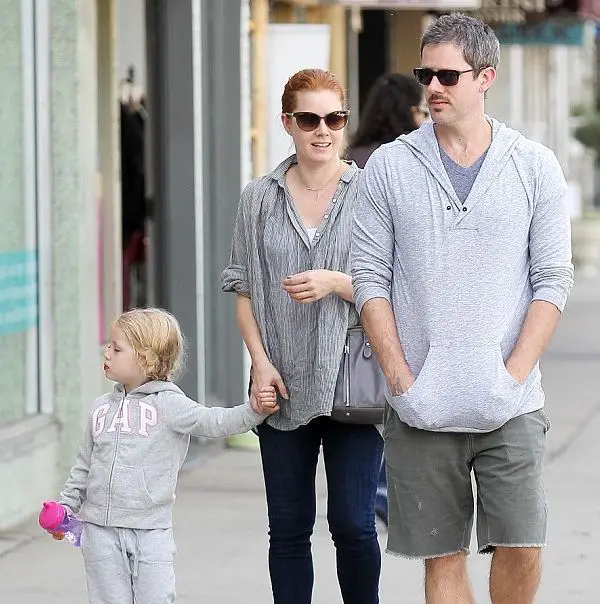 Darren Le Gallo and his wife Amy Adams take a stroll with their daughter Aviana in LA in October 2014 (Photo: Daily Mail.com)
Interestingly, the reason behind their long engagement of seven years was Amy's busy schedule. Such reasoning alone speaks volume about their secured and progressive relationship.
Today, Darren of age 44 and his Oscar nominee wife have net worths $1 million and $60 million respectively. They also share a beautiful home worth $3 million in Beverly Hills California.
With a founding net worth and a lovely daughter by side, seems like the duo is in no hurry to enlarge their family by welcoming more children. 
His Wiki And Movies
Darren was born on 21st July 1974 on Landstuhl, Germany. He completed his BA in painting from Abilene Christian University, Texas in 1996. Although trained in arts he decided to pursue his passion for acting. 
Even though not an A-list actor like his wife, Darren is a talented actor in his own right. His movies include the Broken Kingdom, The Master, Trouble with the Curve, Lullaby, and Stuck.
You May Also Like:- Sunshine Kiki Brown Wiki: Age, Children, Net Worth
Also, his stint in TV series includes shows like Six Feet Under, First Monday, and in the shorts, The Big Bang Theory and It Goes. 
Besides, he practices his painting and shares his artistic ventures on his Instagram handle. His work has been featured in well-known galleries like New York's Bold Hype Gallery, California's Trig Ison Fine Art, and Seattle's Washington's Ltd. Art Gallery.