Entertainment
Who is Dating to Laura Marano? Know About Her Past Boyfriend and Dating Life
American actress and singer, Laura Marano is best known for her Disney starring role in the Disney Channel series Austin & Ally where she plays the role of Ally. She is beautiful, and she is talented as well, and that has given her a fair amount of recognition. 
Fans do love her for her work, and that is what she can be proud of when it comes to her professional life. But what about her personal life? Has she dated anyone in the past? How is her love life as of now? We shall find out.
Her relationship history? Does she have a boyfriend?
When you are a public figure and have caught the eye of people out there, you are bound to get peeked into by them concerning your personal and professional life. The same can be said about Laura as she surely has a big fanbase and people often tend to wonder what her dating life like. Well if you are not aware of her dating life, we have got it covered for you. 
As of now, she has not revealed much about her love life and dating partner, but she has been surrounded by rumors of her dating her fellow cast member Cameron Jebo. 
Jebo and Laura share a great chemistry on screen, and also the two make an adorable couple. The rumors of them dating first sparked in 2013 and that was because of them being able to share such great chemistry on and off screen. 
Caption: Laura and Cameron perform You and Me from 'Austin and Ally.'Published on Jun 24, 2014.
No major revelation regarding their relationship has come forth from their end as they are seen to be people who like keeping personal stuff personal and not expose their personal lives to the general public.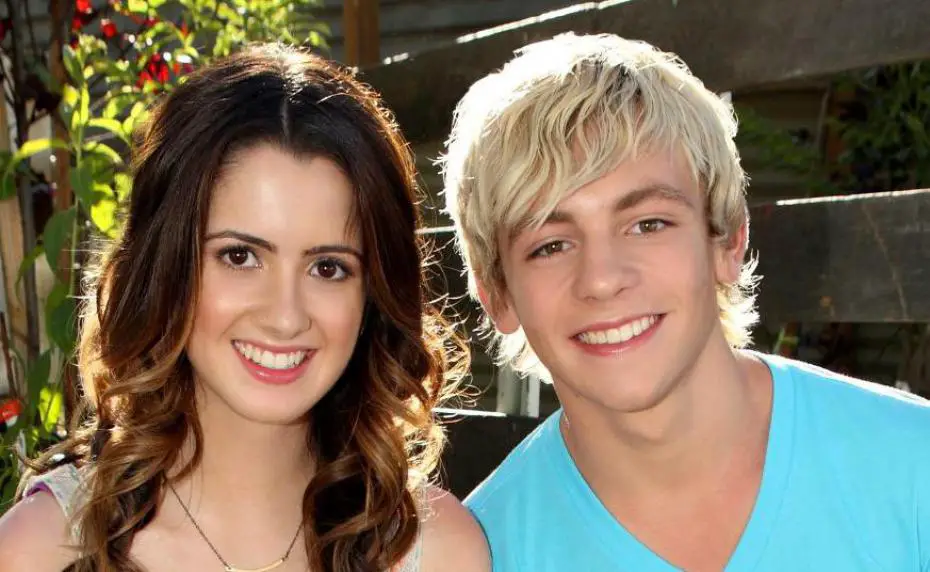 Caption: Thye rumors have hit the media involving the possible dating between Marano and Ross.
Photo Credit: J-14.com
But she was also linked to dating Ross Lynch in 2012 who happens to be her co-star, but that is yet to be verified by either of them. Some sources say,
"While he says they're just good friends, Ross hints that Laura could have some feelings for him! He says she gets "awkward" when people on set joke about their potential romantic relationship." 
The source further added, 
"They probably won't date while they're still working together."
Also, Marano denied dating Ross given their professional involvement with one another. Let's us hope and wait for her to come forth and clear the confusion around.
Laura Marano who was born November 29, 1995, is an American actress and singer who is best known for her starring role in the Disney Channel series Austin & Ally as Ally Dawson. She is the daughter of college professor Damiano Marano and former actress, Ellen Marano and she has an Italian descent from her father's end. At the age of 5, Marano began showing her interest in acting professionally to her parents along with her older sister who is said to be an actress as well.
That shows that she firmly had her sights set on what she wanted to pursue later in the future and she has just done justice to her talents as she is loved by may for her work in the industry. 
She also has a pleasant relationship with her sister who happens to be an actress as well going by the name, Venessa Marano. The love between them can also be seen on their social networking sites where plenty of pictures of them can be seen.
Bless you and your family, Laura!