Entertainment
Daveed Diggs Still Dating His Actress Girlfriend? Will Get Married Or Already On Separate Ways?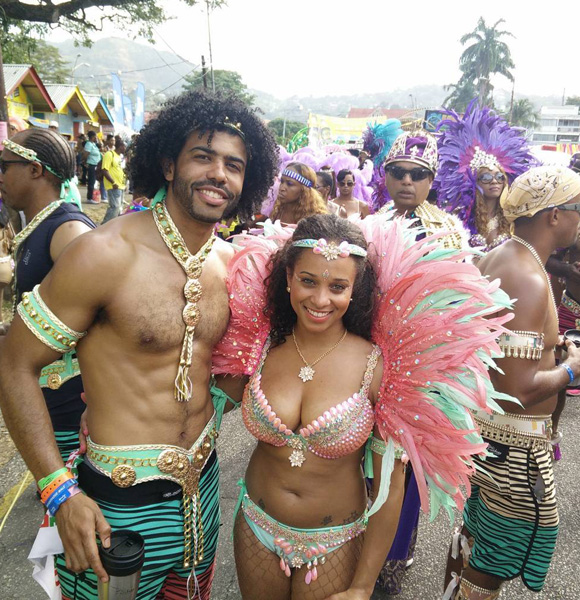 A public figure's life is the most peeked-in thing for the fans and media. Everyone loves those who can touch the nerves of people with their works, and thus the fans get excited and keen to know about every aspect of there, be it personal or professional.
The same can be said about Daveed Diggs, who, as fans might know, was involved in a dating relationship with an actress. But fans would also like to know if this star is still in a relationship with her or have they ventured on separate paths.
Keep scrolling to know more about his dating life. 
Daveed Diggs's Girlfriend
Daveed Diggs has been ruling in the heart and minds of many for his fastest rap performed in Broadway history. In addition, the actor has proved his work as an actor in a little musical 'Hamilton.' But is he single?
Daveed, age 40, has kept his personal life well hidden from the public eyes. He has been very private about his dating life. But it was not the case back then. The rapper used to flaunt his actress girlfriend to the world. 
Explore: Marlon Wayans- A Comedic Genius! Whats His Net Worth?
He was dating actress Jalene Goodwin for several years. Even though the couple never talked about how their romance sparkled, but we have known about them dating for years as she was featured in one of the experimental hip hop trios, clipping 'Bulls**t' in 2013.
As Diggs was a private person and never talked about his dating life, many speculated him to be gay. 
As speculated by many, Diggs being in the dating zone can prove that he is not on the gay side.
However, Diggs never leaves a stone unturned to display their chemistry with his partner after revealing his perfect girlfriend.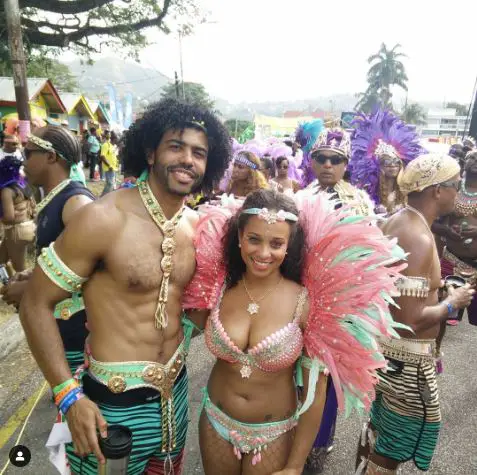 Daveed with his girlfriend, Jelene, in carnival 2016. (Source: Instagram)
Romance is foremost in a relationship, and Diggs is quite good.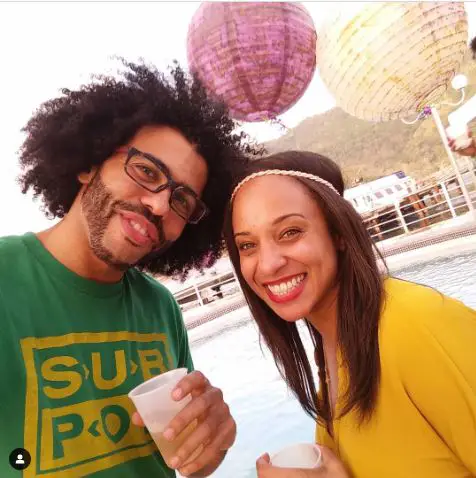 Daveed Diggs and Jelene Goodwin spend time together in Phuket. (Source: Instagram)
With all the love that the duo flaunts, the question that strikes the mind of people is, are they going to get married? Is Jalene Goodwin the future wife of Daveed Diggs?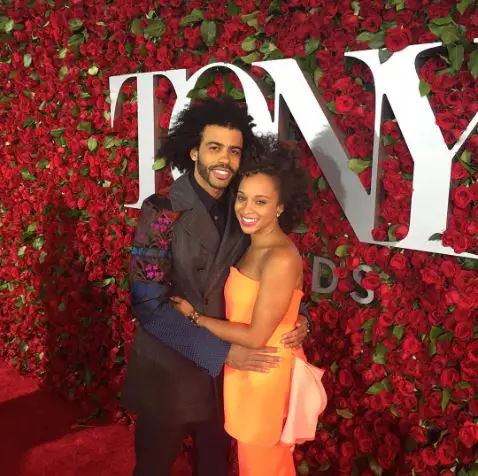 Daveed Diggs and Jelene Goodwin in Tony Award 2016. (Source: Instagram)
Well! Here comes another turn in their love story, as we can speculate. Diggs was used to sharing pictures with his girlfriend, but from his last post in 2016, he is not seen flaunting his love for his girl.
Does that mean they have chosen separate ways? It can be assumed so, but the busy schedule of his work can also be considered for that one.
Learn About: Maia Campbell's Separation with Her Husband & Her Past Struggles
There have been many speculations of them going separate ways or secretly married. But what confuses his fans the most is that the pictures of Daveed and Jalene are still available on their Instagram. 
We cannot come to any conclusion before either of them confirms it. However, we hope to hear positive news from their side. 
Though Daveed is asked time and again about his current dating life, he tends to be silent and focus more on his career. 
More On Daveed Diggs
Daveed was born on January 24, 1982, to parents who have been quite an inspiration for the kind of music he makes. Talking about his family, his mother is Jewish, and his father is African-American.
Diggs is a frontman and writer for the experimental hip hop group 'Clippin,' which joined in 2010. In addition to his music skills, he is also into a theater a musical and received Tony Award in 2016 for his performance in the play.
Diggs appeared in experimental theater early in his career, most notably on the national tour for Marc Bamuthi Joseph's choreopoem, Word Becomes Flesh, which depicted a nine-month pregnancy through the eyes of a young, single father. He also appeared in many regional Shakespeare performances.
Apart from his theater and music career, Diggs made his Hollywood debut in the Disney animated feature Zootopia, writing and performing the song "Parlez Vous Rap."
More On: All about Omar Epps's Spouse, Kids, Net Worth & More
As of now, Diggs will be voicing Sebastian in Disney's live-action feature movie, The Little Mermaid. Lin-Manuel Miranda, who co-wrote new songs, will rejoin Diggs in the film.
Daveed has worked very hard to establish his name in the entertainment industry. With his dedication, he has successfully gained respect and love from his fans. He has also been able to earn a huge amount of net worth. 
Being a secretive person, he has not shared the details about his wealth, but seeing his successful career, we can safely assume that his net worth is in the millions. 
We hope he will be more open about his personal life in the coming days.
Stay tuned to get more updates on Daveed Diggs.