Entertainment
Inside Billionaire Magician David Copperfield's Massive Fortune
David Copperfield is the richest magician in the world. Named both Magician of the Century and Magician of the Millennium, he is best known for making the Statue of Liberty disappear and reappear.
David is the most respected magician in history, and also the first to be worth a billion dollars. He has sold more tickets than any other solo entertainer and holds a total of 11 Guinness World Records.
Coincidentally, he owns the same number of private islands in the Bahamas, which he developed into Musha Cay and the Islands of Copperfield Bay.
Net Worth
According to celebritynetworth.com, the famed illusionist has a net worth of $1 billion.
Deeper Look Into David Copperfield's Wealth
A major portion of David's wealth comes from his performances, shows, and tours. The magician has sold more than 40 million tickets in his lifetime, making him the holder of the Guinness World Record for "Most tickets sold worldwide by a solo entertainer." His Las Vegas shows and world tours have grossed more than $4 billion in revenue.
Guinness World Record Holder:- Hugs For Everyone! Jason Ritter Breaks Guinness World Record In One Minute
According to Forbes, David performed a total of 654 shows at the MGM Grand in the span of 12 months from June 2018 to June 2019. He earned an estimated $60 million (pretax) from these shows.
The celebrated magician also makes a sizable sum from Musha Cay and the Islands of Copperfield Bay.
The establishment features five luxurious homes to accommodate up to 24 guests for a minimum of five days, including all meals, activities, amenities, accommodations, and select adventures. The rates begin from $57K per night.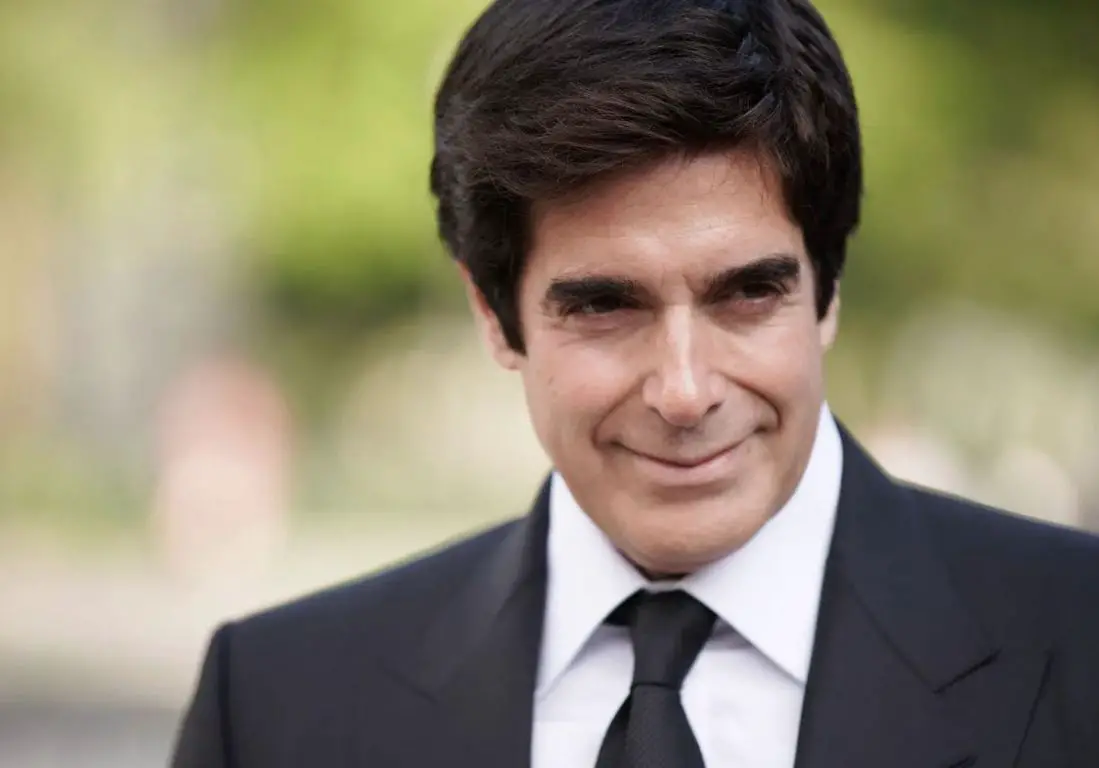 David Copperfield (Photo: Page Six)
David also has the world's largest magic memorabilia collection with over 150K items. The collection is made up of books, kits, and various other items.
It is estimated that he spent upwards of $200 million to assemble the collection. Analysts have valued the collection at $500 million.
David Copperfield's Books
The billionaire magician has written the book, David Copperfield's Tales Of The Impossible (1995). It is a collection of eighteen fantasy stories dealing with magic. The book was succeeded by David Copperfield's Beyond Imagination (1996).
Age & Family
David Seth Kotkin was born to Rebecca and Hyman Kotkin on 16th September 1956 in Metuchen, New Jersey. He is an only child.
Another Magician:- Criss Angel Married Life With Wife | Son, Net Worth, Tour
His father is a son of Jewish immigrants from Russia and owned a Korby's, a clothing/tailor shop for men and boys on Metuchen's Main Street. His mother was a Jewish immigrant born in Jerusalem, Israel, and worked in the insurance business.
Interesting Facts
He is the first living illusionist to be honored with a star on the Hollywood Walk of Fame.

The French government has even knighted David.

The magician has won over 21 Emmy awards for his TV specials.

Aside from making the Statue of Liberty disappear and reappear, another one of his best feats is walking through the Great Wall of China.