Entertainment
David Dobrik Net Worth Is Grabbing Some Attention! The Man's Car And House Will Prove The Figure
One of the YouTube's biggest stars, David Dobrik, seemed to be close to deportation, as the United States President Donald Trump decided to end up Barack Obama's DACA program on the fifth of this month.
David, 23, whose address of residence is in Los Angeles, was born in Kosice, Slovakia, and was at risk of being deported. A 21-year-old YouTuber, Daisy Marquez from San Luis Potosi, Mexico, would be another DREAMer to be at the same risk.
While the YouTube stars were exhibiting their disappointments through social media, the net worths of the DREAMers grabbed the attention of the people. Today, let's get a load on the accumulated immense amount of one of the stars, David Dobrik.
David Dobrik's Grand Net Worth
Initially rose to fame through six-second Vine videos, David Dobrik successfully earned more than 1.3 million followers on Vine. Further, he joined the video platform earlier on 19 December 2014 and began focusing his efforts on YouTube in 2015.
David successfully accumulated over five million subscribers and 1.3 billion viewers to his self-titled YouTube channel. He is mostly known for his regular vlogs, which he posts every Monday, Wednesday, and Friday.
Besides being a Youtube star, David is also an artist who made a guest appearance in an episode of The Honest Show and also portrayed a minor role of Taylor Mackey in a comedy film of last year, FML. Well, he will also be visible on the next project titled 'Airplane Mode' shortly.
Dated YouTuber Carter Reynold:- Brandon Arreaga Girlfriend, Gay, Parents, Net Worth
With the help of the Google ads and his appearances on small as well as big screens, this Youtuber summed up beautiful earnings to accumulate an estimated grand net worth of $2 million.
Additionally, he also owns a house and a car. He has recently taken his followers to his house tour along with his former girlfriend through a video which he posted on his second channel, 18th June 2017.
The different sections of his lavish-looking house can be seen in the picture below, as well.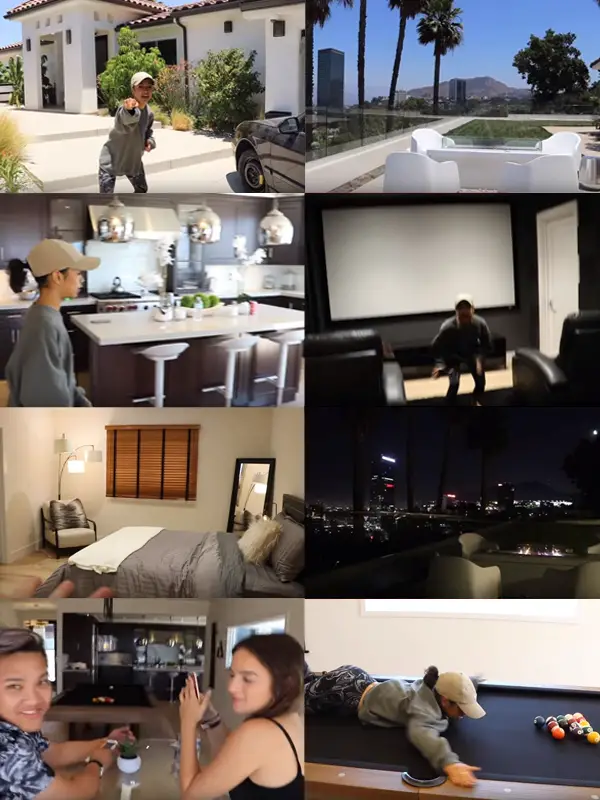 David's new house at a glance (Photo: liverampup.com)
Taking about his car, he got a beautiful car as a gift from his friend Jason the same year. He even shared a related video where he mentioned about living with his girlfriend, Liza Koshy.
He had been dating the famous YouTuber, with about 11.5 million subscribers, Liza, since late 2015.
Well, it wasn't his first one. He had a Tesla before which met with an accident five months ago.
Moreover, merchandise related to David, which included different clothing items and other accessories, are also available to purchase.
However, David won't get deported, as a guy with this level of talent is an asset to the United States!
Married To Friend's Mother
It isn't a new scenario where Youtubers go to extreme lengths to gain attention from fans and create hype. David, too, did something the same by making his friend Jashon Nash's mother, Lorraine Nash his wife.
Adrien Brody Wife :- Girlfriend, Family, Net Worth
He confirmed the news by sharing the photos of the wedding through his Insta handle along with a caption that read,
"My friend told me I would never find love and get married. So I flew to his mom's house and married her on the spot. Now that same friend is my stepson. True love always wins."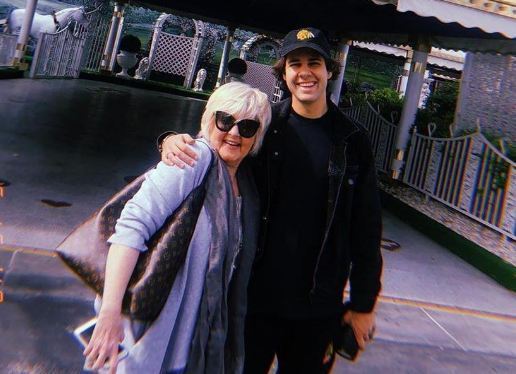 David Dobrik with wife Lorraine Nash (friend's mother) as seen in 2019 (Photo: thestar.com)
Although the marriage was legal, it was apparent that his shocking move was nothing but a cheap stunt of one of his prank videos as he shared another post writing,
"Last night I became my best friend's stepfather by marrying his mother. So grateful for this opportunity. I'll treat you as my own. Love you Jason, now go take out the trash it's stinking up our living room."
Moreover, the marriage lasted for a month, and he eventually filed for divorce as expected a month after their marriage. The prank worked to his advantage as he gained more than 9 million viewers on his self titled YouTube channel after posting the title. Thankfully, he didn't have kids with her, or else he would have gone to an extreme length.