Adrien Brody...have crossed many minds...his charisma attracts more than just...after being set-up by supermodel Helena Christensen...has some Hungarian roots...making it an icing on the cake on his list of...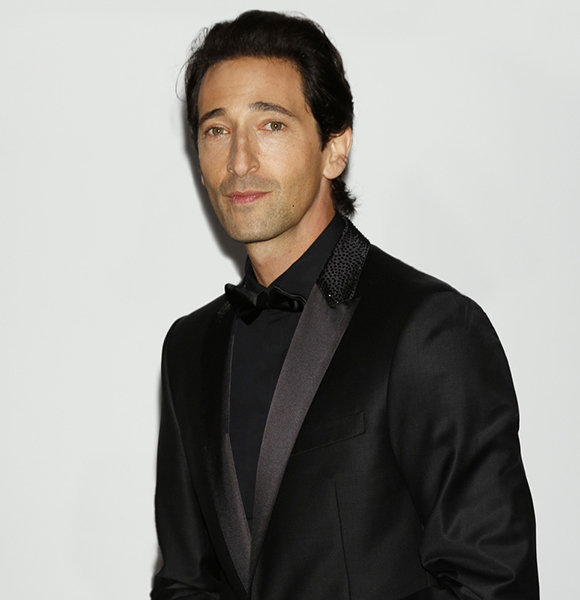 It's a good possibility that many of The Pianist fans often wonder about Wladyslaw Szpilman, the role played by Adrien Brody in the movie. So, it must have crossed many minds about the net worth of the New York actor.
Of course, his role in the Pianist brought him into the limelight as Adrien became the youngest actor (at age 29) and the only actor below 30 to win an Oscar for Best Actor. But, before looking at his bank account, let's take a look at his sources of income.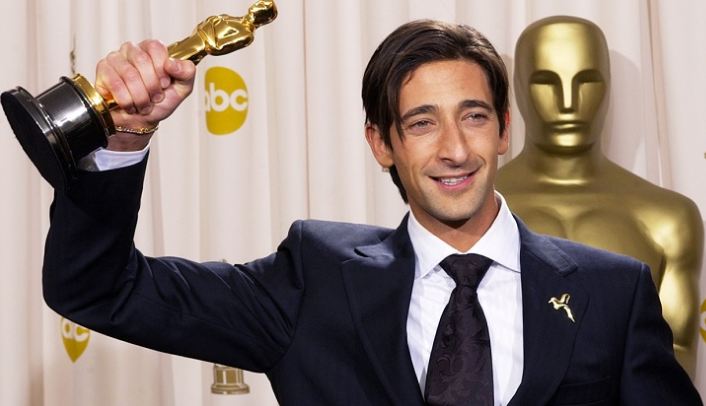 Adrien Brody wins the Oscar in 2003 for The Pianist (Photo: hungarytoday.hu)
Undoubtedly, his acting career is the primary source of income here; the actor has earned a fair amount starring in movies like Predators, The Thin Redline, and also in drama / TV shows like Peaky Blinders and Dice.
However, his role as a film producer and voice actor also helped him to possess the net worth that many actors can only dream of. No wonder, he has 386k people following him on Instagram, and another 1.23 million on Twitter.
In conclusion, his unique acting skills and other skills, as well as his unique look, has helped the Oscar winner to have a whopping net worth of $16 million.
Who Is Adrien's Wife? Girlfriend?
It is not a surprise that the movie star has dated some gorgeous divas. He should as he has never been married, and his charisma attracts more than just a few ladies.
As of September 2019, the actor is dating British designer Georgina Chapman, after being set-up by supermodel Helena Christensen. Forty-three years old Georgina Chapman is none other than movie mogul Harvey Weinstein's ex-wife, who split more than two years ago after being together for more than ten years.
Well-Known Face In Arthouse Cinema:- Mia Goth Boyfriend, Married, Family
Adrien is overwhelmed in love, and Georgina is over the moon with the relationship.
Does it mean the actor has finally found love at the age of 46 and is ready to settle down?
Hope the answers are revealed soon.
It might just have been a fling, but Adrien was seen putting on an amorous display with a mystery female companion as he enjoyed his holiday in Ibiza at the end of May 2019.
The American actor also dated Russian beauty Lara Lieto, making it an icing on the cake on his list of dating beauties such as Monet Mazur, Sky Nellor, Michelle Dupont, and January Jones.
Family And Background
The Oscar winner was born in Queens, New York, on 14th April 1973 to Sylvia Plachy and Elliot Broody. He has some Hungarian roots citing that the star's mother, Sylvia, is a renowned Hungarian-born photographer. His father, Elliot, on the other hand, is of Polish Jewish descent; Elliot lost some of his family members in the Holocaust. By profession, Adrien's father is a history teacher.
A Holocaust:- Game of Thrones Season 8: GOT Final Season Airing In April
Adrien, with a tall height of 6 feet 1 inch (1,85 m),  is the only child with a passion for drama and acting. He was a student of the American Academy of Dramatic Arts in New York and also studied Performing Arts in high school.