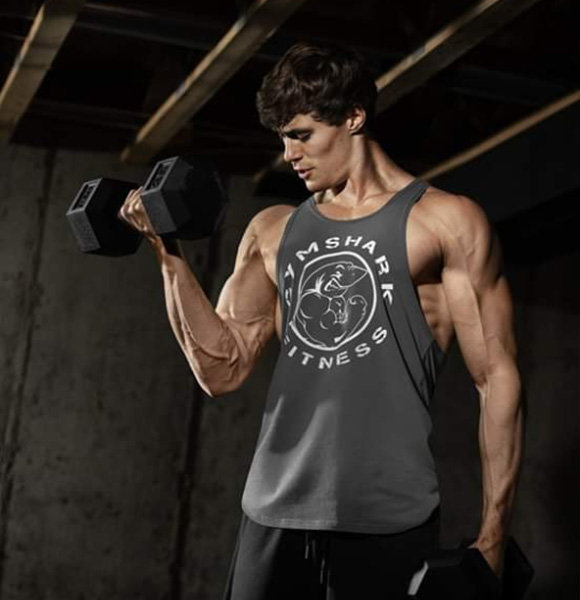 While many teenage boys spend their most crucial years being high on meth or tailing girls, David Laid chose to make productive use of his time by taking care of his body and even seeking a career out of it. 
Famously known for his large body, there was a time when the YouTuber was bullied for his skinny stature. But now, even known bodybuilders are afraid to get on the wrong side of David.
David Laid Bio
David was born in Estonia on 29 January 1998.
He lost his father at the age of two; his dad died due to a fall from a cruise ship at the harbor. His family, including his mother and two siblings, subsequently moved to the US where his mom bought a cafe and raised three kids as a single mother.
During his early teenage years, the now 21-year-old was often bullied for his skinny body and was at times, even called a "chicken legs." Moreover, he was diagnosed with a spinal disorder called scoliosis at the young age of 14, which eventually became his source of inspiration to gain muscles.
Upon the doctor's advice to gain weight, David started training regularly. Although he never followed a strict diet plan, his regular workouts up to 6 hours a day, led him to transfer his physique in less than two years. 
Another Fitness Expert:- Bradley Martyn Age, Net Worth, Height, Workout
He later shared a YouTube video called David Laid 18 Month Transformation 14-15 Year Old, which became viral on the internet and brought wide recognition to David.
As of now, he regularly uploads several videos on his self-titled YouTube channel which has over 850K subscribers and earns him a revenue ranging from $7.8K to $124K per year. Further, he also makes an average of $53,136 annually from his career as a fitness model. His net worth, meanwhile, hasn't been disclosed.
About his body measurements, his workout has gained David a weight of nearly 190 pounds along with a height of 6 feet & 2 inches (1.88m).
Girlfriend Crushes Gay Rumors
A career in bodybuilding has brought not only fame and fortune to David but also a steady lovelife. He is dating fellow fitness freak Julia Jackson for years now.
The couple's relationship first came to light in February 2016 when he first mentioned her as a girlfriend. Over the years, their bond has grown stronger as they shared similar interests like their love for workouts.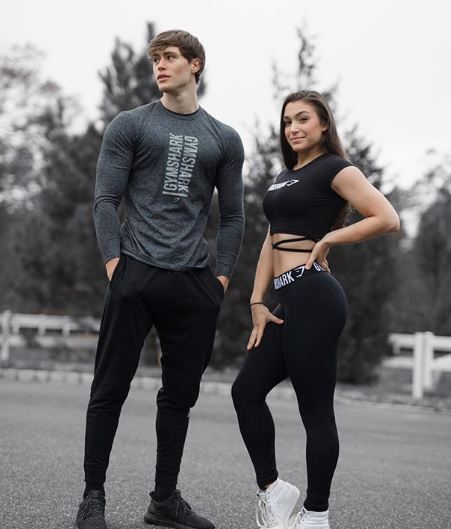 David Laid with girlfriend Julia Jackson in November 2018 (Photo: David Laid's Instagram)
Further, the duo often participates in joint training sessions, helping each other with different moves. Due to their mutual love for the gym, David and his girlfriend are even called the "Fitness couple."
Workplace Couple You May Love:- Jesse Lee Soffer Turned Co-Actor Sophia Bush Into Real-Life Girlfriend
David's dating relationship with her girlfriend must be a huge relief to his family as the fitness expert was often assumed as gay due to his obsession with his body. There were even rumors earlier that David was a closeted gay, hiding his sexuality with the cover of a girlfriend.
However, once the gay theorists witnessed the romance between David and Julia, the claims were crushed.