Entertainment
Dawna Friesen Married Life: Husband Tomy Kenneddy and 2005 Born Son
Worked as potato peeler and later the waitress, who might have thought she would someday become one of the successful news anchors of the country. Yes, we are talking about same Dawna Friesen who won Emmy in 2010 NBC's coverage of Presidential Election and Gemini Award for best news anchor in 2011. Former foreign correspondent of NBC News and former anchor of CTV NewsNet, you might know Dawna as simple and quick-witted anchor. Know more about her personal life.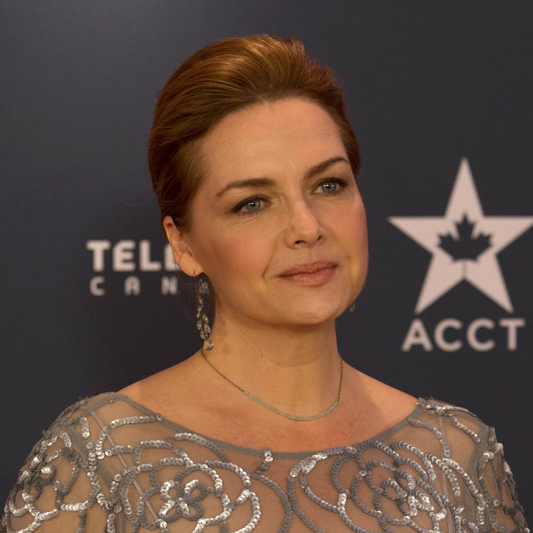 Quick Information
Ex-Husband

Tom Kennedy

Lesbian

No

Eye Color

Blue

Hair Color

Blonde

Hair

Short

Feet (Shoe) Size

10 (US)

Weight

N/A

Height/ How Tall? N\A
College

Red River College

Career

1985-present

Net Worth

Not Disclosed

Dating/Affair

No

Date of Birth Oct 08, 1964
Wedding Date

July 28, 2018

Divorce/Split

Yes (Once)

Husband/Spouse

Rick Anderson (m. 2018)

Relationship Status

Married

Children/Kids

Not Yet

Ethnicity/Race

Mixed

Birth Name

Dawna Friesen

Profession

Journalist

Birth Place

Winnipeg, Canada

Nationality

Canadian
You might not know that she once worked as a potato peeler and later as a waitress. Who would have predicted back then that she would someday become one of the successful news anchors in the country? Now that she is such an intriguing personality, many people must be curious about her. Find all there is about her married life. Also, find out about her struggle with Dementia. Did you know she had a son?
Her Married Life and Husband:
Currently working as the chief anchor and executive editor of Global National,  Dawna is married to Tom Kennedy and has a son (born in 2005). Her husband is an investigative reporter for CTV's W5. He was previously the London bureau chief for CTV News (up until 2015).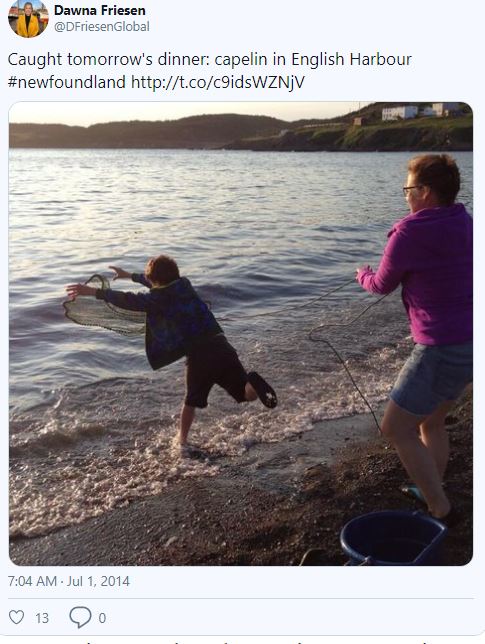 Supportive Husband Despite Long Distance:
Though Dawna and Tom were separated because they were miles apart due to their respective busy schedule, the bond between Canadian television journalist Dawna and Tom did not quiver, let alone end up in a divorce. Tom was the chief of CTV's London Bureau, and Dawna was traveling all over the world for NBC. Fortunately, they had similar jobs because of which they could understand each other.
Being a foreign correspondent, Dawna had to travel around different countries to cover the story. She knew that balancing her personal life in her bustling professional lifestyle was almost impossible. When she had taken the overseas opportunity for the first time for NBC, she thought it would be a one-time deal, but her contract kept extending. At that time, Tom looked after their son, Lucas.
"I was very lucky to be offered the job by NBC; I didn't go seeking it out," she said. "My goal was never to work for one of the American networks. I had always wanted to work overseas, and thought it would happen eventually with either CBC or CTV, but then NBC made me this great offer to move to London.

"I thought it was amazing, but I also never thought I would finish my career at an American network. My original contract was for four years; I thought it would be four years overseas, I'd travel and learn a lot, it would be a great experience, and that would be it. But then it kept getting extended, and it ended up being 11 years."
You cannot imagine how busy she was! It might be surprising for you to know that she celebrated Christmas in her Vancouver house after a decade in 2010.
Being apart for too long, Dawna managed to be near her family after leaving NBC in 2010. She was more than happy to leave her previous job, as she had undergone it the first time only as a learning experience. She was satisfied thinking she could spend more time with her family.
Her Son:
Her new job at Global TV has placed her among Canada's broadcasting Elite. Besides being a generous and faithful wife, she is also a remarkable mother. Once in an interview, she mentioned about her son and how she felt about him?
"People ask me, what's the greatest thing I've ever done? It was to have my son."
She cited that her mom was the influence for this and confessed how important her mother's role was in helping her grow as a person as well as a journalist.
"Our mom got the newspapers every day, and we always watched the news, and we listened to CBC radio faithfully, It was a big part of our lives. She'd go to meetings and take us along. It was a big part of our upbringing, talking politics, public service, and a bigger world. She and our dad told us, 'You girls have to get educated and get out there.'"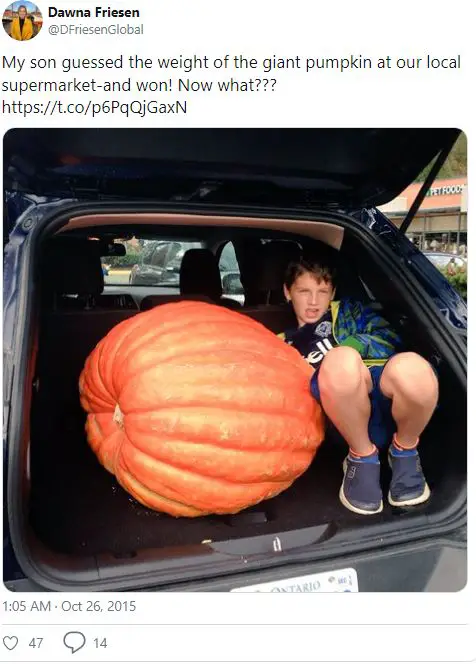 Struggling with Dementia:
When disaster strikes, the only ones that are hurt as much as the victims themselves are their immediate family. It is worse when the disease is as feared as dementia. As frightening as this illness is, it is striking about 900 people by the hour. Two of theses victims are Dawan Frie's parents, but instead of wallowing in her sorrows, Dawna has fought bravely against it and helping her parents in every way possible. She reporter on her parent's condition on one of her show's episode where she was quick to remind viewers that Alzheimer's and Dementia were indeed 'diseases; and not something one should suffer through once they're old enough.
Caption: Dawna Friesen on her family's battle with dementia posted on April 2014
Now she regularly raises awareness through various ways about dementia for people going through the same struggle as her. Many people have noticed her contributions and thanked her for it on Twitter as well.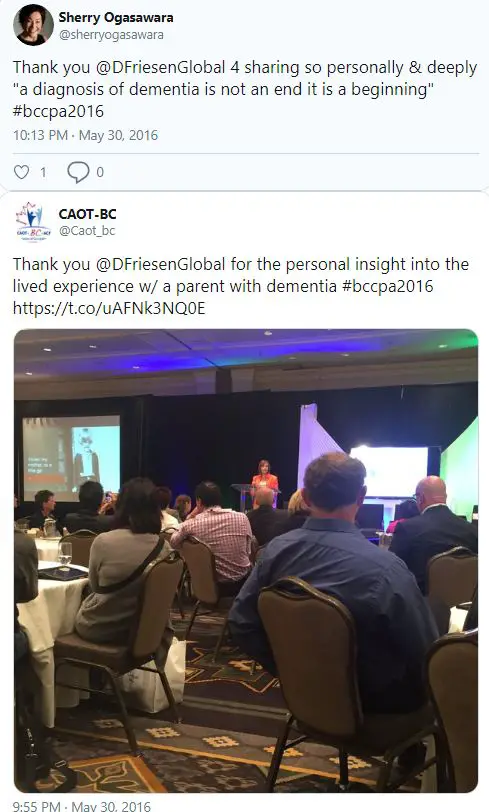 More About Her:
 The list of Dawna's achievement is no short one. Besides her success at Global National, she has attained success at multiple different venues such as NBC News and CTV NewsNet. With an Emmy in her hands, awarded to her in 2010 for NBC's coverage of the 2010 Presidential Election as well as the Gemini Awards for the best anchor in 2011, she has amassed a huge fortune, history of success and fan following in her years as a journalist.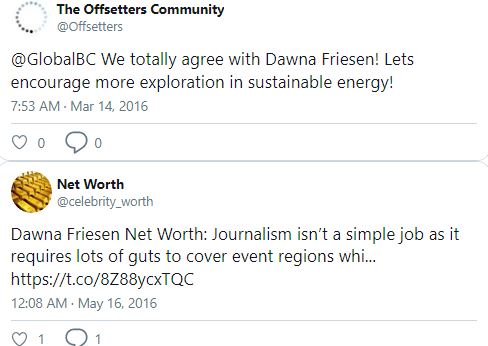 Dawna Friesen's Career Struggles:
At this point, Dawna is arguably one of the most successful News Reporters in Canada. However, it was not always Rainbows and Sunshine for the Global National Chief reporter. She revealed that the start of her career was very rocky and she faced a lot of issues while trying to kickstart her future. 
"I started sitting up straight, but by the end of the broadcast, my head was nearly on my desk. I was so nervous. I thought, boy, this isn't going to last long.", Says the Winnipeg native reporter. Growing up working on a farm gave her a lot of critical physical as well as mental skills essential for her. However, the fact remained that she was extremely shy and inherently an Introvert ( she confesses that she still is one.)
"It's interesting that she's in television, "if you don't know how shy she is. She's really uncomfortable being the centre of attention and being asked questions about herself. She prefers asking other people questions. I don't know how she reconciles that with standing in front of the camera.", says her sister, Julie Friesen who understands Dawna's nature quite well. 
Initially, Dawna believed she wasn't cut out to be a Television talent and planned to be a writer, but her experience at Red River College, where she graduated from, found her to believe that her talents lied in Broadcasting. 
She wound train herself by reviewing her tapes at the end of every night and taught herself to stop staring at the script and to present herself better when she looked at the camera.
She talked about having a tough time starting up and was quoted about her first experiences at the anchoring business saying,
"I remember applying for job in Winnipeg and I was told I had too much of a lisp to be any good at this business and I should go home and cut that piece of the skin under my tongue. I didn't get the job and I didn't cut that piece of skin."
Dawna was later on scouted for the Television business when Ray Erickson, general manager of CJLB heard her reading the news on the radio, at which point he stopped his car, called her on the station and instantly offered her a job. With her slightly husky but deep voice, she managed to grab all sorts of attention, and she started rising non-stop.
Dawna eventually moved to NBC when she was offered a job as a Foreign Correspondent in London. 
She reported from Afghanistan, Russia, the Arctic, Iraq a month after the U.S. invasion, from Spain after the Al Qaeda train bombing, reported in the 2010 American Presidential Election and eventually moved to Global National in 2010 and has been a part of their elite team since.
She also talked about some of her amusing experiences as well as 'bloopers' if you will:
"I was filling in on Canada AM while Valerie Pringle was away, and I was tired. I'd been up doing stories for the late news, then had to get up at 3 a.m. This didn't happen all the time. I sat down and said (live, on air): 'Good morning, I'm Valerie Pringle'. I don't remember who I was co-hosting with, but I turned and said, "Actually, I'm not. I'm Dawna Friesen."
She also talked about one of her most daunting moments as a reporter when she interviewed an Iraqi soldier. The soldier had been selling off his family jewelry to feed his family and went on air to say 'you've got to tell the Americans, if they don't help us and let us form an army, we will turn against them. We'll either fight with them or against them.'
Dawna Friesen's Short Bio:
Dawna Friesen was born and raised in Winnipeg on a farm and graduated from Red River College with a degree in communications and journalism. She received the Southam Fellowship for Journalists from the University of Toronto in 1983 as well as the Distinguished Alumni award from Red River College in 2009 alongside her Emmy and her Gemini Award.
She started her broadcasting career working at a hybrid Television/Radio station in Brandon, Manitoba in 1985 and began her Television career working for NBC News in late 1990's. She joined Global News in 2010 and became the first full-time female news anchor to lead a nightly newscast in Canada. She currently lives in Vancouver with her husband Tom Kennedy and son Lucas.