Entertainment
Demetrius Grosse Married Life And Wife Something That Only Exists In TV? Or Has A Family Behind The Cameras?
Demetrius Grosse Married Life And Wife Something That Only Exists In TV? Or Has A Family Behind The Cameras? When a celebrity rises to fame, it's normal for the people to have curiosity regarding their personal life. But the misfortune here is that it's the choice of a celebrity to whether or not address the inquisitiveness and Demetrius openly shares the relationship that he shares with the love of his life.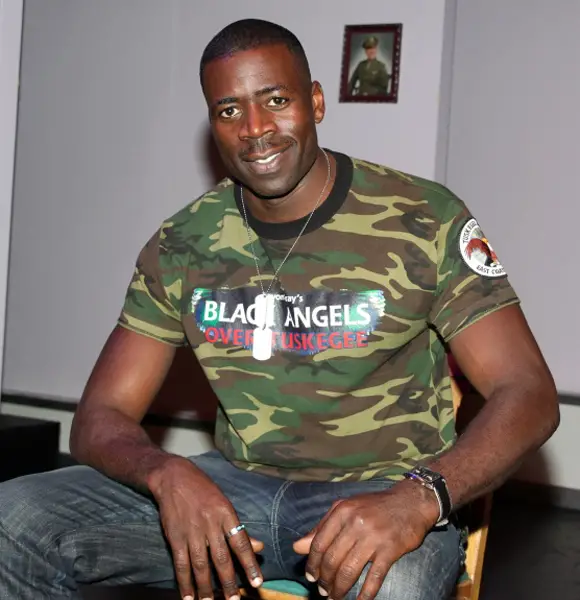 When a celebrity rises to fame, it's normal for the people to have curiosity regarding their personal life. While the fans are much acquainted with their on-screen romance very little is known about their love away from the camera. 
Actor and producer, Demetrius Grosse is one of those celebrities whose fans have been eagerly waiting for details about his love story and the family life that he shares with his wife. Indeed, he is already married and blessed with kids as well.
A Married Man With Wife To Flaunt? 
Demetrius portrayed the role of Emmett Yawners a deputy Sheriff in the series Banshee and was a married man with his wife, Meg Yawners. Also, on the show, Emmett and his wife suffered the tragic loss of their unborn baby in an attack.
See Also: Dana Tyler: 59 And Single After Boyfriend Chose Former Married Life Over Her
Later, Emmett died with his wife in the parking lot, in an attack caused by gunned men while escaping to Florida to start a new life. Emmett and his wife got assassinated following a vicious jail beating of three neo-Nazis who were responsible for assaulting his pregnant wife, which eventually killed their unborn baby.
In an interview, Demetrius talked about the tragic attack on the series and expressed his disappointment as,
"I actually had a lot of problems with the writing and how Emmett met his demise. I wasn't happy with how I felt he easily acquiesced his existence. There is a point where he pushes his wife behind him and then he closes his eyes, and in that moment, what I channeled in was a prayer; in his heart he says a prayer to God and accepts it. But a part of me, the rebel in me, the D.C. cat in me, was like, "This guy is a cop or an ex-cop! Wouldn't he be holding something? Wouldn't he be at least prepared to defend himself?" I am not saying [that he'd] go on the offensive, but if Emmett is a cop who has been in the force for a long time and he's with his wife at a rest stop and this neo-Nazi shows up [with an assault rifle]…. Most of the cops that I know carry a service weapon [at all times]. I had a little problem with the acquiescence of his life."
Unlike his onscreen married life, his romance away from the camera is going strong for almost a decade. He is lawfully wedded to Ashley-Nicole and they have been together since 2009.
After dating for a while, Demetrius and Ashely were announced husband and wife back in August 2009 and this year they marked their 9th anniversary. Ashely, his girlfriend-turned-wife, made sure the mark the day with a post that included multiple photos from their memorable moments.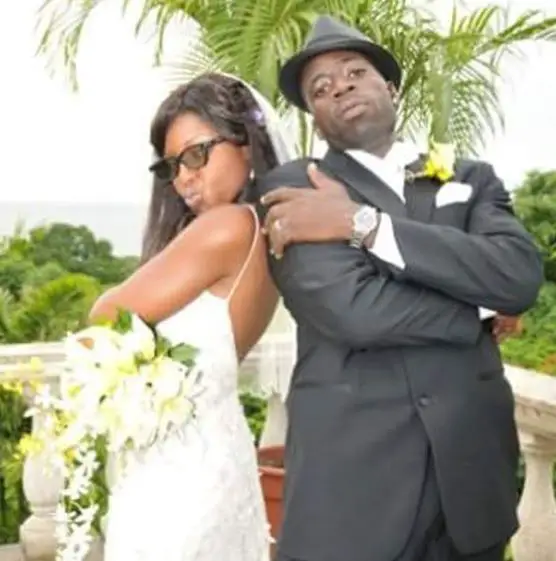 Demetrius Grosse with his wife Ashley. (Photo: Ashley's Instagram)
Well, they sure seem like a happy couple firmly holding each end of their relationship. Adding to their romance, they are also proud parents. Demetrius shares 3 children - two sons and one daughter - with Ashley.
Don't Miss: Amanda Balionis, 32, Engaged To Boyfriend? Here's The Fact!
They recently welcomed their daughter into their family making them a family of five.
Well, with his lovable family Demetrius, who has been cast in new CBS pilot called Chiefs, has sure been able to dodge off all the gay rumors that were hovering around him. His wife has answered all the gay speculation tagged along with his name.
More About Demetrius Grosse:
Demetrius seems to be a reserved person and has spoken least about his family, but on one rare occasion, Grosse wished his brother on Father's Day who happens to be the father of two sons.
Furthermore, Demetrius seems to be a man of deep thoughts as he shared an inspirational quote by Muhammad Ali via Instagram along with a picture where Demetrius is standing in front of a scenic backdrop. 
You may also like: Does Alice Gainer Have Boyfriend? Or Just In Married-Like Relationship?
Moreover, he appreciates what deserves an appreciation; be it by expressing love! He shared a picture via Instagram and mentioned that he loves the shot, and you would agree with him too!