Dianna Williams aka Coach D had to go through tough things in life...As an entrepreneur and reality star on Bring It! Dianna earns a salary of... per year which adds to her net worth...Dianna's husband is...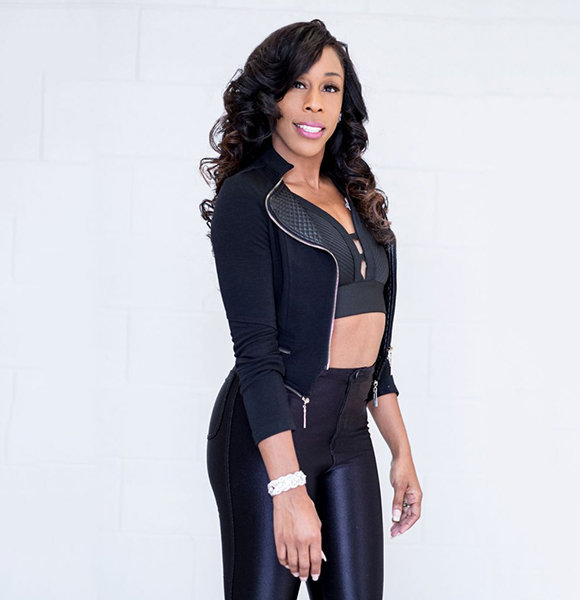 Dianna Williams, a.k.a. Coach D had to go through tough things in life.
She was excessively bullied in high school; girls used to cut her hair and put ant bed in her locker. Add to that; she had to work in the adult film industry as a teenager to support her family while her mom suffered from lupus and brain tumor. In all these struggles, one thing was constant in Dianna's life; her love for dance.
It was her passion that led her to establish studio Dollhouse Dance Factory in 2001. Her dance group exploded to huge success such that Lifetime came out with the offer of a reality show. Thus, the show Bring It! came out and went on to become a huge hit.
Wiki, Net Worth
Dianna was born on 1st December 1978 in Jackson, Mississippi. Her father Donald drove an 18-wheeler while her mother was a school bus driver. Courtesy of her mother, she boasts a mixed ethnicity; her mother is half-Indian-half-Cuban.
The reality star was at a mere age of four when she started dancing at the Angie Luke School of Dance. Continuing the dance journey, she danced in her high school as well. Post graduating from Raymond High School at the age of 16; her whole family moved to California house.
Entrepreneur Like Dianna:- Frank D'Angelo Married, Family, Net Worth, TV Shows
In the new place, Dianna started going to California State University-Dominguez Hills. But, things went south in the city of dreams. Her mother became sick; thus, she had to drop out and even work in the adult industry to support her family.
Eventually, the reality star earned a Bachelor of Science Degree in Criminal Justice from Jackson State University in May 2005.
While continuing her education, Dianna had kept working as a dance instructor in her studio and other organizations. Her resume includes choreographing for Callaway High School Chargettes, Prancing Diamonds, and Jackson Association For Majorettes.
As an entrepreneur and reality star on Bring It! Dianna earns a salary of $37,763 per year. It adds to her $1.5 million net worth.
Married Life With Husband
Dianna's husband is Robert Williams. The lovely duo tied the knot on 1st February 2009. The couple's love grew stronger when they renewed their vows on 2nd March 2015.
Well, the couple's togetherness has resulted in a loving family with their son, Cobe Williams (birthday 10th March 2009). Another addition to Williams' family is Dianna's stepdaughter Aja from her husband's past affair.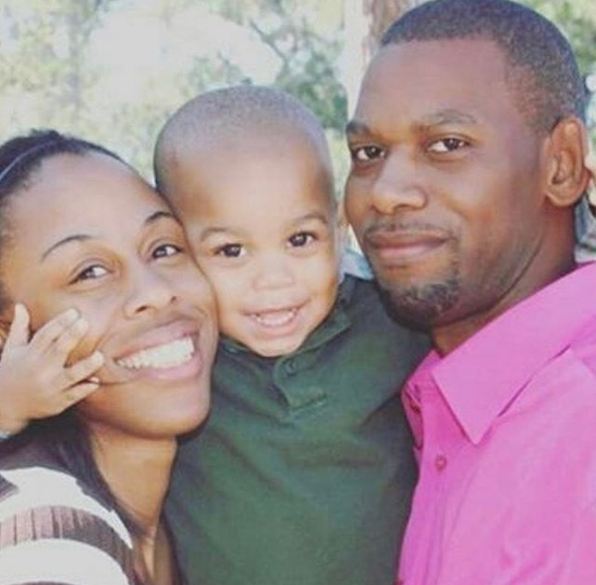 Dianna Williams poses with her husband Robert Williams and son, Cobe on 5th May 2019 (Photo: Dianna Williams' Instagram)
The reality star - height 5 feet 3 inches (1.60 m) - shares a lovely relationship with her step-child as well. On the occasion of her 19th birthday, Dianna gifted her a Michael Kors bag and flaunted her love for the bonus child in her Instagram in 2014.
Celeb With Same Name:- Dianna Russini Claims She'll Never Get Married Unless Husband-To-Be Is A-List Celeb
Dianna's family is a happy and close-knit family; she keeps posting adorable snaps of her brood. Also, she flaunts their love and togetherness on Instagram regularly.