Entertainment
Divorced Actress, Delphine Chaneac Rumored to be Getting Married to Her Super Hot Partner Eric Morais
If you are a celebrity, it's obvious to have a number of fans, followers, well-wishers, and haters.  Your personal life is no more personal and private unless you make an effort to maintain privacy. Even if you are successful in maintaining your personal life private, there are many of you fans who want to join you in your good and bad times.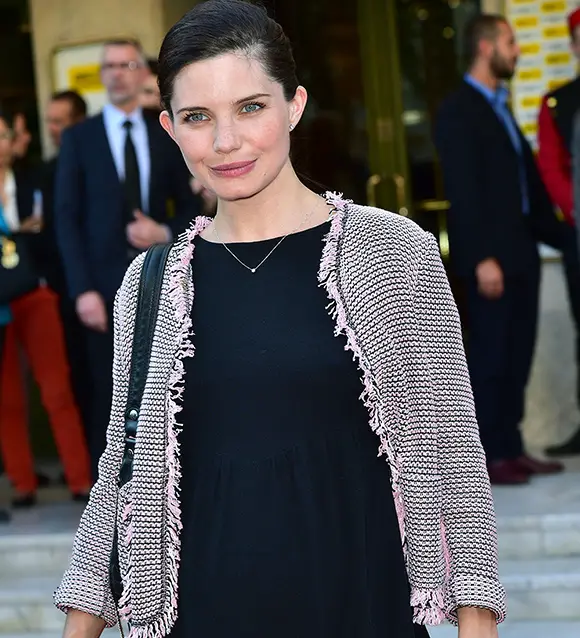 Being one the most stunning actresses of France, Delphine Chaneac has stolen the spotlight when it comes to the cinema industry. Her surreal beauty and praiseworthy acting have left the audiences wanting more of her spectacular performances.
Keeping all her personal life history far away from the public, Delphine isn't giving an easy time for her followers who are constantly speculating about her updates and finding none in return.
First rumored to have secretly tied the knot with her husband, then further news of a baby on boards has left everybody questioning about what this actress is up to these days.
Putting Her Husband Under The Cover: French Actress Secretly Ties The Knot!
Counted as one of the most beautiful French actresses, there is no doubt that Delphine will have a long list of guys falling head over heels for her. Swirling the rumors of her dating French actor and comedian, Patrick Puydebat, Delphine has just added more curiosity to fans who are in constant need of her updates.
Don't Miss: Lily Rose-Depp Age 19 Dating Timothée, Shares A Kiss & Confirms Romance!
Patrick, who is popular for his appearance in "The Mysteries of Love", was spotted boiling some connection with the actress. It only gave the public an open platform to guess if the duo were really together.
Keeping their entire relationship silent, it was only in 2002, that the broke the news of their split.
French sitcom La Vie Devant Nous's actress Delphine Chanéac only had a chance to ignite the romance when the relationship hit the end button. It was later reported that Patrick was dating another blonde named Caroline, who he was deep in love with.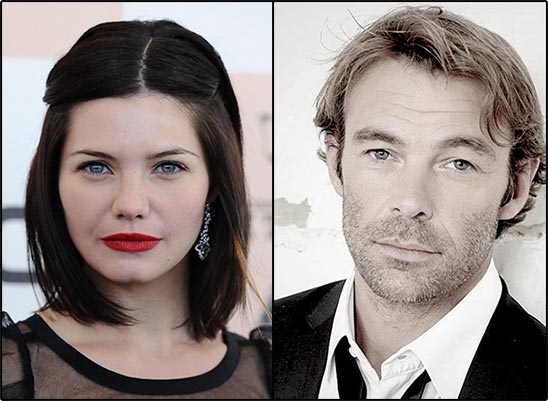 Delphine Chanéac was rumored to be married to actor Patrick Puydebat. (Photo: Liverampup.com)
After the end of Delphine-Patrick chapter, the actress was then seen spending some good time together partner Eric Morais. Rumors hit the media again about their marriage after the duo had been in a long term relation.
Even though the actress kept her love life extremely private and out from the public eye, their undeniable connection allowed people to speculate whether the two were just dating or had tied the knot and taken their vows in secret?
Similar Story: Jason Gardiner Secretly Married Boyfriend He Mentions In Tweets? Details
More Big News: Baby-On-Board!
Delphine, ringing her wedding bell with boyfriend Eric, still remained a matter to be further discussed and officialized. But, one thing that was real and true about their french actress was her baby Ethan that entered the world on 27 September 2015.
The media after knowing the news of Delphine's baby, went crazy questioning who the father was? Many sites suggested that her boyfriend Eric was the real birth father of little Ethan.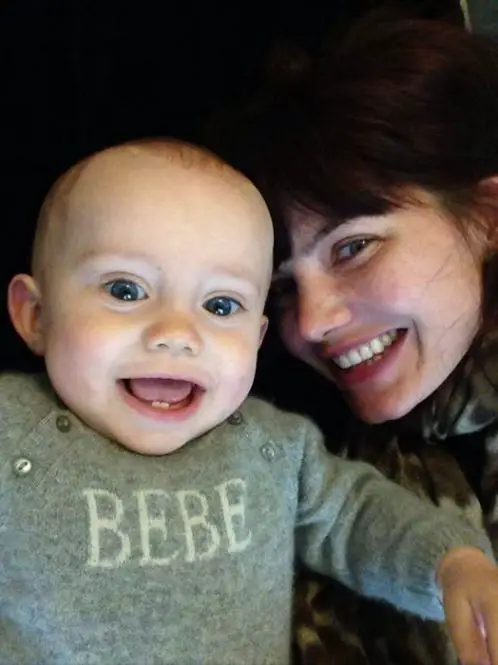 Delphine uploads a picture of herself along with baby sharing smile together (Photo: Delphine Chaneac's Facebook)
Ethan was born just a few months before Delphine's 37th birthday. Well, the articles have even referred to different sources while pinpointing Delphine secret marriage to Eric.
With rumors burning from all sites, Delphine hasn't reacted to such alleged marriage rumors. It seems like she doesn't want to create unnecessary gossips related her love life on the tabloids.
Read Also: Hilary Duff & Boyfriend Welcomes Their First Baby, Daughter Banks Is Love!
Tabloids and news might bring out a new story every day of every celebrity. But Delphine is one of those actresses who choose to stay away from them and just spend time with her baby who brings her unconditional joy.