Entertainment
Does Daniel Sharman Have A Girlfriend After Dating Co-Star Crystal Reed?
British actor Daniel Sharman is as good looking as one can be, and with the looks and talent he possesses, he is sure to have dated a lot of women in his life. We know that he once dated Crystal Reed, but has he dated anyone since his split with Reed? Well, if you're wondering about that, you've come to the right place.
The Dating Life of Daniel Sharman: Dating A New Girlfriend Lately?
Daniel Sharman is a good looking person, who is equally accomplished in his professional life. He is the heartthrob of many ladies across the globe, but the one who stole his heart was dated his co-star Crystal Reed. These two were co-stars in "Teen Wolf," portraying Isaac Lahey and Alison Argent in the series. That kicked things off between them, and they started dating back in 2011 when the show's second season began.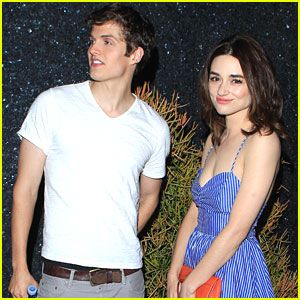 Caption: Crystal Reed and Daniel Sharman were co-stars and dated back in 2011.
Photo Credit: whosdatedwho.com
But the relation broke down, and because of some undisclosed reasons, the two called it quit back in 2013. Following the breakup, Crystal went to Paris to regroup, and this is what she had to say about her split and her regrouping procedure.
"I went by myself and it was cold, but it was still really, really beautiful,"

 "I was just getting over a breakup, so it was something that just jumpstarted my singleness."
She also added,
"I was lucky enough to meet the most incredible people,"

 "But it is the most romantic city in the world, so it can be a little isolating. You just have to make sure that you get out and walk around and do the things you always wanted to do." 
Caption: Crystal Reed speaks on her split with Daniel Sharman (Published on Aug 2, 2013)
But now Crystal has moved on in her life and is dating her Aussie TV host boyfriend Darren McMullen who treats her well, and it's nice to know that she is getting the love she deserves!
But the question remains, did Daniel date anyone after his split with Reed? The answer to that is a Yes, as he then dated Asha Leo, a famous British fashion model, and television presenter. The two began dating in 2015, and it looked like things were going great by the way the two were seen gushing about their romance over on social media.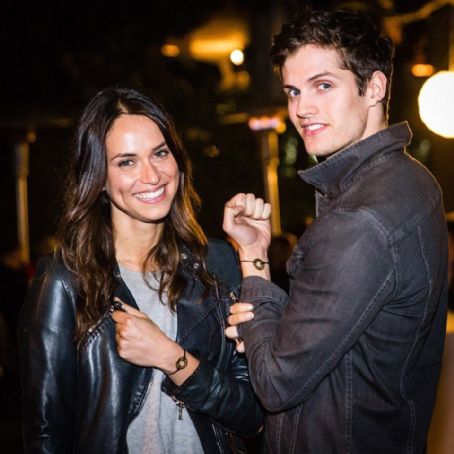 Caption: Asha Leo and Daniel Sharman dated back in 2015.
Photo Credit: whosdatedwho.com
But unfortunately, the relationship span was brief, and following some reasons which are yet to be made public, the two broke up in July 2015. 
As of now, Daniel has not been open about dating anyone in his life, but a post from him over on Instagram leads people to speculate if the girl in the post is his new partner. 
However, from the caption, it seems that they are just friends. That leads to the indication that he is just too focused on his career and wants people to concentrate more on his professional life. For the people who often speculate him to be a gay, his dating history with top-notch ladies roars about him belonging to the straight sexuality.
Stay with us for latest updates on Daniel Sharman!