Entertainment
Does Jon Bernthal From Walking Dead Have A Wife? Doesn't Really Talk About That in His Interviews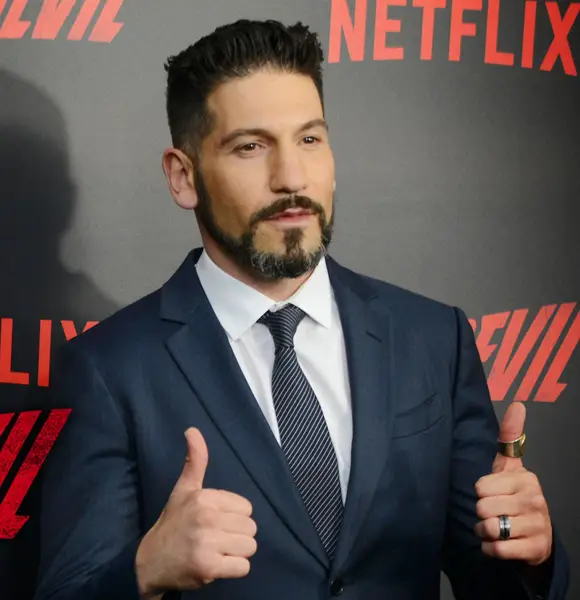 The Walking dead's one of the most talked characters is Shane Walsh, and the actor to portray the role is none other than Jon Bernthal.
Shane Walsh's character was known for betraying his best friend Rick Grimes by having an extra-marital affair with his wife. Contradictory to his character in real life, Jon Bernthal is a happily married man; but he does love maintaining privacy and living a casual life, far away from the spotlights being pointed at his personal space.
Many people are not aware of the lucky girl who have tied knots with the striking stud. Not to worry, as we'll provide you with all the information of the lucky woman!
A 'beautiful Wife' kept away from the Spotlight:
If you have watched Jon Bernthal in 'The Wolf of the Wall Streets' and 'The Walking Dead,' then you surely have witnessed his Badass nature onscreen. People have been admiring him for such roles and his female fan following is excessively high. But, bummer, he is married!
Yes, he is a married man, and although he keeps his lip locked when it comes to mentioning things related to his personal life, the media still manages to dig in some information.
Jon Bernthal is reportedly married Erin Angel in Potomac, Maryland in 2010, and the couple shares three children together, by now. They have two sons, Henry and Billy Bernthal born on August 2011 and February 2013 respectively, and a daughter, Adeline Bernthal who they welcomed in February 2015.
Jon has not revealed how and when did the love spark between the two; neither his marriage made it to the news. No matter how the match was made, Jon seems happily married to his wife, Erin.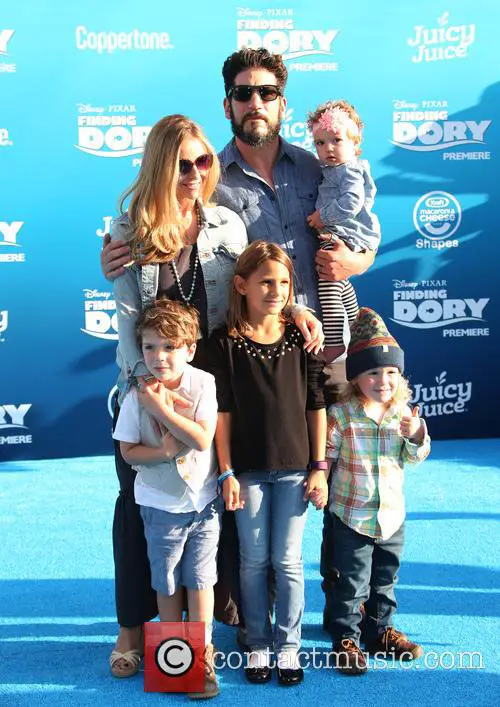 Caption: Jon Bernthal's Family picture at the World Premiere of Disney-Pixar's 'Finding Dory' 8th June 2016 
Photo Credit: Contactmusic.com
There are some speculations that Jon's wife, Erin is the niece of the professional wrestler Kurt Angle. A tweet by Jon back on October 211, 2014 suggests the same.
Jon probably is a family man, as he is often seen having fun with his children.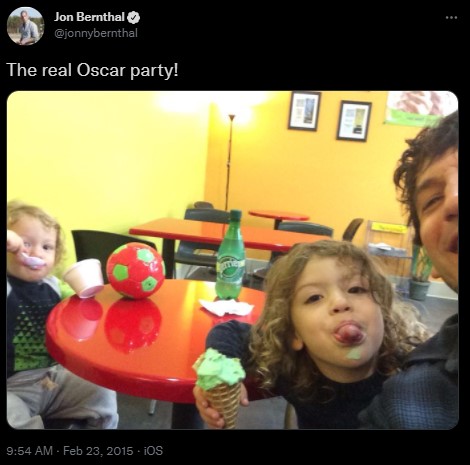 Jon Bernthal with His Children (Source Twitter)
The pictures speak for itself as he seems like a happy husband and moreover, a happy father!
More about Jon Bernthal:
Jon Bernthal is an American actor widely famed for his roles in ABC hit series 'The Walking Dead' and movies like 'The Wolf of the Wall Streets, Fury, Accountant and few more. He was born on September 20, 1976, and he belongs to Jewish ethnicity. 
The very usual trait of him is his killer looks accompanied by his toned body. He looks dapper when covered in a Tuxedo and looks oozingly sexy when he's shirtless. His fans are crazy, over his looks anyways.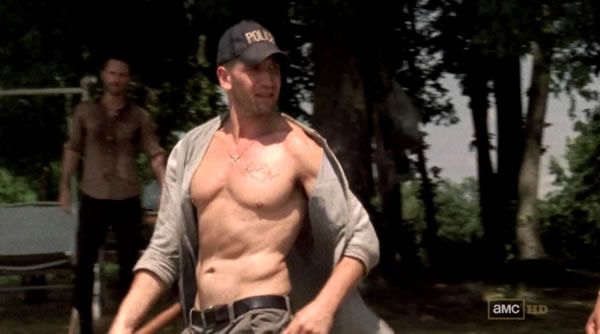 Caption: Jon, flaunting his body in between the scene of 'The Walking Dead.'
Photo Credit: Newnownext.com
His body sure is a result of proper workout routine that he follows,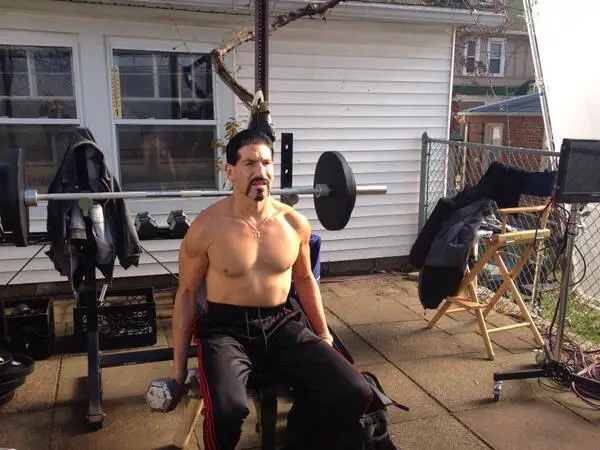 Caption: Jon, working out as the character of "The Wolf of the Wall Streets."
Photo Credit: forum.bodybuilding.com
He is no more the part of 'the walking dead" as his character is already dead, but he has garnered enough of fame from his work. Here's a clip from the interview with Jon, where he talks about his departure from the show.
Caption: Jon Bernthal on leaving The Walking Dead (Published on Mar 17, 2012).
For his performance in 'The Walking Dead," the producer paid him salary worth $ 800k per episode, which has contributed in his net worth of $ 2 million.