Entertainment
DR. Umar Johnson's Dream Of Opening School Crushed? His Wife, Career, And More
Umar, age 44, has been able to maintain his relevance...In his official website, his biography states that he's a paternal blood relative of...The Philadelphia native's stern view on wife and marriage...the published author looks focused piling his net worth from his public speaking gigs...Umar looks confident that his latest project(a school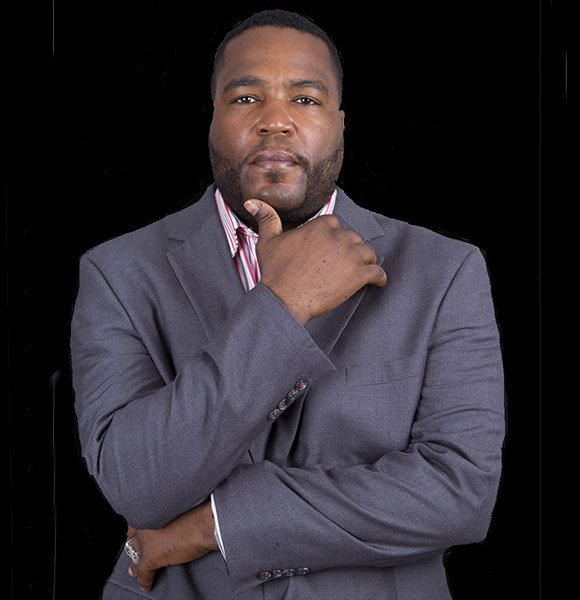 Dr. Umar Johnson, a certified Psychologist and a Doctor of Clinical Psychology, is one of the many faces in Hollywood that is repeatedly wrapped up in controversies. 
As of recent, Johnson had to face many backlashes and was deemed a fraud by many.
Setback On His Greater Plan
Through experience and degree, Johnson wanted to make a change for the people of his community. As a result, in 2014, he planned to open a school named Fredrick Douglass Marcus Garvey Academy (FDMG), specifically for the African-American community. 
Johnson's enthusiasm and support towards the betterment of his community went on to win the hearts of many, and as a result, his initiative to raise $5 million to buy St. Paul College was fulfilled.  
However, even after seven years, the school is not yet complete. The frustration of people towards the doctor after having their hopes high is evident on the Internet. 
People are not happy with the setback, and those who contributed to the donations have been seeking answers from Johnson. Many believe that Johnson never intended to build a school and deemed him as a fraud. 
However, the doctor has his own say on this matter as he feels that the support of people from his community towards his cause is nonexistent. 
While giving an interview on Breakfast Club, he stated how his community cares less for education than other communities. 
Further, the 46-year-old talked about how the construction of his school is in process and now needs about $300k in electrical and plumbing installation. 
Johnson is now adamant on encouraging people from his community to save his cause and donate towards his initiative.
How It All Started?
Dr. Johnson is a doctorate holder in psychology. He gained massive recognition for being a motivational speaker and trying to break mental health stigma.
As an African American, Johnson did not have many opportunities in his life, and it got even more complicated when his religion came to play. He is a Muslim, and growing up, he did not have much. As a result, Johnson learned the value of education relatively early in life. 
Growing up with ten siblings alongside his stepmother and father taught Johnson to work hard in life to provide for himself and his siblings.
Dr. Umar, as an ambitious individual he went on to do well in his education and pursued one degree after another. 
The thought of the importance of mental health pushed him to complete his master's degree in Psychology, through which he got the license to practice his doctorate. 
Dr. Umar Johnson's Net Worth And Career
Dr. Umar Johnson is a firm believer in Pan-Africanism. For our readers who are unaware of the term, it means the people of African descent share the same ideologies and works unified towards the betterment of the community. 
Johnson does seem to be a prime example of the word himself. The Pan-Africanist has achieved much in his life. He actively works as a Psychologist in clinics and practices his learnings in schools as well. 
The 46-year-old is an author as well. He has written a book titled 'Psycho Academic Holocaust: The Special Education and ADHD Wars Against Black Boys.' In this book, he discusses the controversies relating to the misdiagnosis of learning disabilities towards African American Students. 
Apart from working as a doctor, Johnson also features in media. He has featured in TV shows and, at times, gives interviews as well. 
The speaker is also a founder of the National Independent Black Parent Association (NIBPA), which fights against racial injustice and discrimination.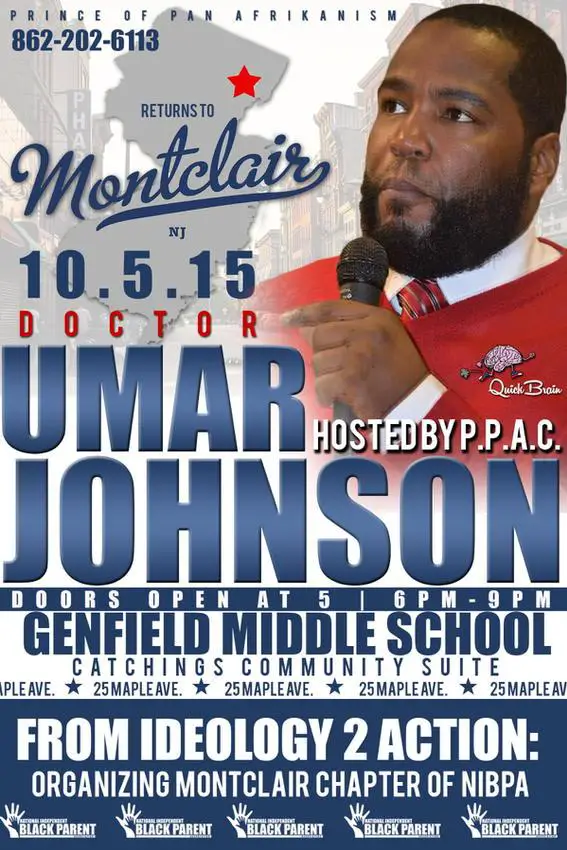 Dr. Umar Johnson, representing the National Independent Black Parent Association (NIBPA) as a speaker (Source- Twitter)
He has amassed a net worth of six figures with a withstanding career as a professional psychologist and practitioner and diving into ventures such as motivational speaking, writing, and education consultant. 
But along with the money, he has gained a lot of respect for his constant contribution to his community. Dr. Umar recently got awarded the Certificate Of Appreciation for his service towards the African American Community.
The doctor seems to be busy with his work and is often quite occupied, and despite being open in his professional life, he has kept his private life under the radar for a long time.
Dr. Umar Johnson's Thoughts On Having A Wife!
Being an inspiring figure to many, his followers often wonder about his personal life.
For the Philadelphia native, Twitter is a platform to let out his thoughts. His stern view on wife and marriage was on full display when he let out a tweet on 21 March 2017. 
Back on 15 May 2014, Johnson posted a tweet detailing his desire to have a wife after completing his goal.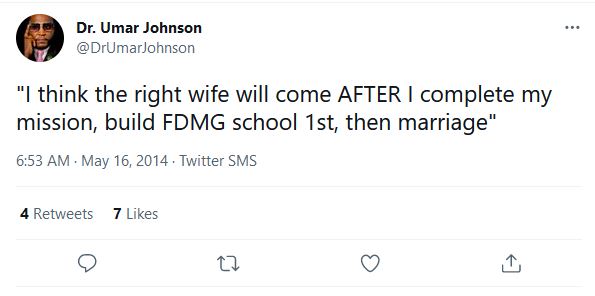 Dr. Umar Johnson's view on having a wife (Source- Twitter)
As his mission is still under wraps, all we can do is wait for him to come forward and finally introduce his wife to the world.
Stay With Us!! For more updates on Dr. Umar Johnson!!