Entertainment
Is Charmed Fame Drew Fuller Gay? His Personal Life And More
Is Drew Fuller Married? What is His Personal Life Status? Apart from a celebrity's professional life the another most talked about aspect of their life is their personal life, and it's natural for the fans to have the curiosity regarding their favorite star. Similarly, the fans of the Beyond Brotherhood star, Drew Fuller wish to know every possible details about his relationship status.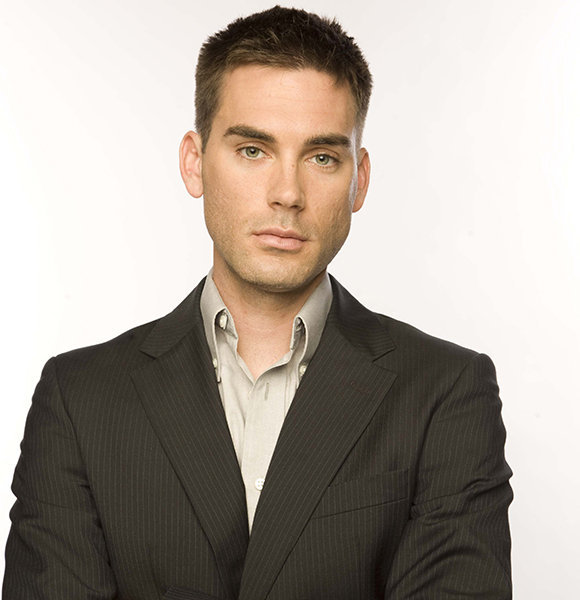 ‌Andrew‌ ‌Alan‌ ‌"Drew"‌ ‌Fuller,‌ ‌also‌ ‌known‌ ‌as‌ ‌Drew‌ ‌Fuller,‌ ‌is‌ ‌an‌ ‌American‌ ‌actor,‌ ‌notably‌ ‌known‌ ‌for‌ ‌his‌ ‌role‌ ‌in‌ ‌the‌ ‌classic‌ ‌"Charmed"‌ ‌series.‌ ‌ ‌
 ‌He‌ ‌is‌ ‌reported‌ ‌to‌ ‌be‌ ‌dating‌ ‌Australian‌ ‌actress‌ ‌Claire‌ ‌van‌ ‌der‌ ‌Boom, famous‌ ‌for‌ ‌her‌ ‌TV ‌series‌ ‌Love‌ ‌My‌ ‌Way.‌ ‌
Claire ‌now ‌seems‌ ‌to‌ ‌have‌ ‌opened‌ ‌a‌ ‌new‌ ‌chapter‌ ‌in‌ ‌her‌ ‌life, ‌as‌ ‌she‌ ‌is‌ ‌now‌ ‌a‌ ‌mother.‌ ‌ 
Relationship with Claire Van Der Boom
Fuller is one of the few Hollywood faces that loves to keep his private life to his own.
His relationship with the Australian actress came to light in 2015 when he started sharing pictures with the 37-year-old actress.
The pictures shared with the actress were supported with beautiful captions, which quickly caught the eyes of the fans and media, and his relationship was all public. 
Andrew, age 41, seemed not ever to get enough of his beautiful girlfriend.
His short, sweet caption is dedicated to the Love My Way actress who went viral among the tabloids. Back in 2016, he posted Boom's picture, letting his fans know how much he misses his significant other.
Their relationship was purely stagnant. However, with time, the all so vocal Fuller, when it came to his love, started posting less and less of her. 
This led fans to question their tangent in recent years. However, from the love shown by the Charmed actor, it did seem that these two were the end game.
However, looking into their personal life and social media, the two seem to have unfollowed each other as neither of them has followed each other.
This might be their way of telling that the two might not be together anymore. While the reason for the breakup might be unknown, Boom now seems to have moved on with her life.
Claire Boom, Now A Mother!
 Boom has had a major change in her life, as she is now a mother of a one-month-old with her partner Ben McKelvey. Sharing the news on her Instagram, she wrote, 
TA-DA!!! Roared our raven-haired bub into the world on June 17th. All the cliches are true… my heart feels like a galaxy has exploded inside of it and I know she will be the greatest teacher of my life We love you so much little one 
This revelation has shocked their fans as Boom also has kept her personal life under wraps. And sadly, Drew doesn't seem to be a part of her life anymore. 
Boom seems to have moved on with her boyfriend Ben McKelvey, who is an author.
While the start of the relationship is unknown, as both of them have kept their relationship out of media, however, given that they now share a child, the relationship might be going on for a while now.
It is also unknown if the actress is married to her baby daddy. However, we wholeheartedly wish her newborn a healthy blossoming.
However, touching on his past relationship, he was reportedly dating actress Sarah Carter, who is now married and has a child. But neither of them confirmed their dating affair, so the truth of their dating affair remains a mystery.
Is There A New One? Or Is He Gay!
Even though boom has now decided to reveal her relationship status, Fuller seems to be keeping his dating life pretty private.
His social media reflects his professional life and vacation pics more. However, one post of his has caught our eye.
Back on 9th July, he shared a post on vacation in Italy that features a woman. 
While it is hard for us to depict who the stunning woman is, we do feel it might be someone special in his life.
We respect the actor's privacy when it comes to his dating life, but we cannot seem to stop ourselves from wanting to know who the woman is. 
The uncertainty of his status has also led questions to arise regarding his sexuality.
While it is hard to understand where the rumors have come from, it is still no shocker for a male celeb to have such speculations in Hollywood. But going by his dating history, we can be very much sure that the actor is straight.
More On Drew Fuller
At 12, Drew appeared on the cover of UCLA Magazine and was eventually discovered by an agent. 
However, he started modeling only at the age of 16. Drew, who has worked for the companies like Club Med, Prada, and Tommy Hilfiger, has also appeared in a commercial of Pepsi opposite Britney Spears.
Drew began his acting career in the year 1999 by appearing in 'Partners' and is known for his performances in Charmed (1998), The Ultimate Gift (2006), and Army Wives (2007).
His most recent ventures include his 2019 television series "Love, Fall, and Order." It seems like the fine gentleman is doing well for himself, as he has amassed a net worth of $1.5 million.