Entertainment
Billionaire Dustin Moskovitzh Bio, Personal Life & Career Info
Dustin Moskovitz is an American internet entrepreneur best known for being one of the four co-founders of Facebook. He is also the co-founder of Asana, Open Philanthropy Project, and Good Ventures. 
Dustin has contributed a huge part of his fortune to help many great causes. Along with his wife, he has given millions to eradicate malaria and marriage equality via Good Ventures.
Net Worth
As of 23rd February 2020, Forbes has estimated Dustin's net worth to be $12.9 billion. Most of this fortune comes from his estimated 2% stake in Facebook.
Wife
The billionaire entrepreneur is married to Cari Tuna, a former reporter of The Wall Street Journal. The two tied the knot in October of 2013.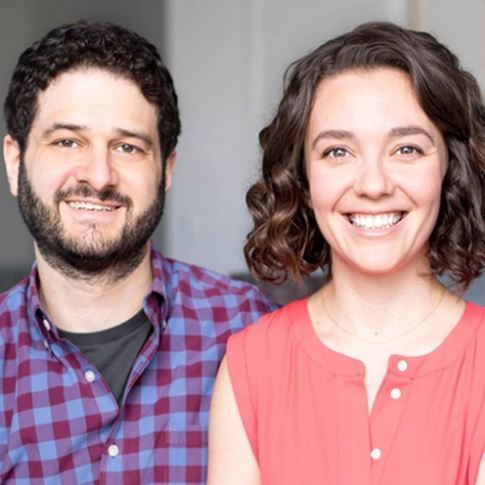 Dustin Moskovitz with Cari Tuna (Photo: givingpledge.org)
Cari has been serving as the President of Good Ventures since May 2011; she also works simultaneously as the Managing Director at Open Philanthropy Project.
Dustin Moskovitz's Bio: Age, Family
Dustin Moskovitz was born on 22nd May 1984 in Gainsville, Florida. His father is a psychiatrist while his mother is an artist and a teacher.
He was one of the four friends who invented Facebook. Initially, he worked as the chief technology officer but later took on the role of vice president of engineering.
Mark Zuckerberg's Wife:- Who Is Priscilla Chan? Mark Zuckerberg's Wife New Details
Dustin left Facebook in 2008 to co-found Asana with Justin Rosenstein. The entrepreneur also invested in Path, a photo-sharing site.
He became the world's youngest self-made billionaire in 2011, as reported by Forbes.
The Giving Pledge
Dustin and Cari are one of the couples to have signed the Giving Pledge, a campaign to encourage extremely wealthy people to contribute a majority of their wealth to philanthropic causes. The pair wrote the following in their pledge:
We will donate and invest with both urgency and mindfulness, aiming to foster a safer, healthier and more economically empowered global community.
According to Forbes, Dustin has a lifetime giving (as of February 2020) of $1.4 billion, which amounts to 11% of his net worth. 
Interesting Facts
Dustin's wife, Cari, has a Bachelor's degree in Political Science from Yale University, where she used to be a writer at the Yale Daily News. 

Dustin and Cari donated a total of $20 million at the 2016 United States Presidential election to show their support for Hillary Clinton. 

Dustin dropped out of Harvard University. 

Facebook's original name was thefacebook.com, and it was meant to be an online directory of Harvard's students. 

Dustin's net worth peaked in March of 2018 when he was worth $14 billion.