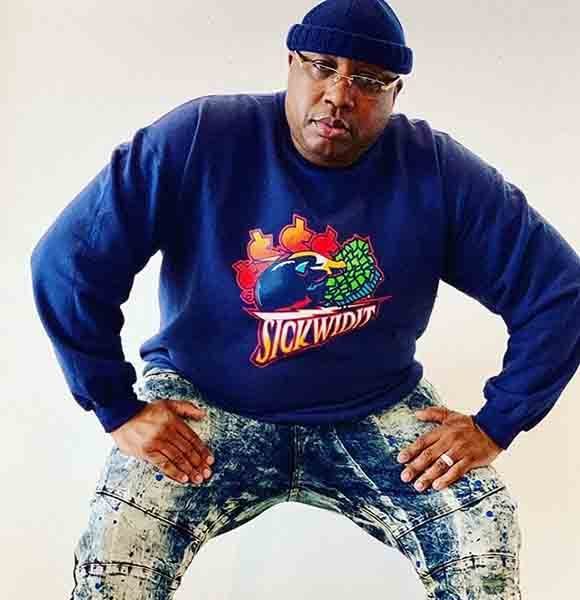 Arguably the most influential rapper to come out of the Bay Area, E-40 epitomizes what it means to age gracefully in Hip-Hop.
Adding on the fandom is very well curious about the star's love life and wife.
Spanning over two and a half decades, the Vallejo, California native's career serves as a "how-to" manual for aspiring rappers eyeing longevity.
Earl's willingness to experiment with different sounds coupled with his innate ability to bend words at will earned him the legendary status. Without a stable life at home, would he be able to produce the same level of consistent music all his career?
Well, probably not. Read along to learn about Earl's history with the rock of his life, i.e., his wife.
Wife & Children Details
E-40 and his wife Tracy Stevens go way back. The duo first met each other during junior high. They never left each other's side after that.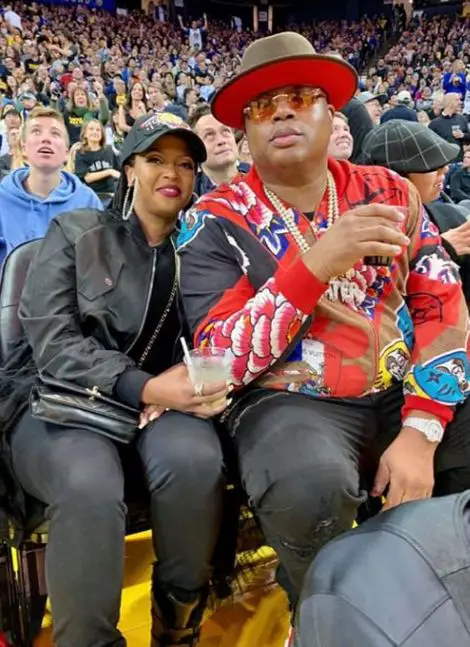 E-40 and wife Tracy Stevens attend the Warriors game in Feb 2019 (Photo: Instagram) 
When asked about the secret, Earl credited the duo's ability to communicate effectively for the longevity of their marriage.
Together for more than three decades, the Tell Me When To Go hitmaker and Tracy got married in June 1991. At the time, Earl was beginning to create buzz as the standout of the Hip-Hop collective, The Click.
Rapper With Longtime Wife:- How Much Is Joseph Simmons Net Worth? Get Family & Kids Details Here
Two years after tying the knot, he left the group to pursue a solo career. And again, Tracy continued to believe in him.
With his wife's unconditional support, the West Coast rapper gained widespread acclaim while attaining modest mainstream success. Beyond love, Tracy also helped him become a capable father of two children.
Of the two kids, son Earl Jr. aka "Droop-E" looks all set to follow his father's footsteps.
Net Worth & Tour In 2019
Earl's interest in music is understandable. Watching his dad hustle his way to the top probably inspired him to do the same.
With a net worth of $8 million according to Celebrity Net Worth, Earl is every bit successful. More than his net worth, the I Don't F**k With You rapper's discography is a true testament of his influence in Hip-Hop.
Over time, his albums/mixtapes such as In a Major Way, The Hall of Fame, The Element of Surprise, and My Ghetto Report Card have gained the status of West Coast classics.
In the summer of 2019, Earl released his 26th studio album, Practice Makes Paper. For winter that year, he scheduled a cross country tour which sees him take stages at main American cities including Portland, Houston, and Cincinnati.
Bio - Real Name & Family
E-40 (real name: Earl Stevens) was born on 15th November 1967. 
Hailing from the family of creatives,Earl is the nephew of Charles Thurman. He has three siblings: two brothers, namely D-Shot & Mugzi and a sister called Suga-T.
Inspired By E-40:- Rapper Blueface Bio, Real Name, Girlfriend
Delving further into Earl's family lineage, the Captain Save A H*e wordsmith is cousins with musician/actor B-Legit.
At age 51, Earl stands six feet and an inch (1.85 m) in height.