Entertainment
Is Edie Falco Married Now? Children, Net Worth & Facts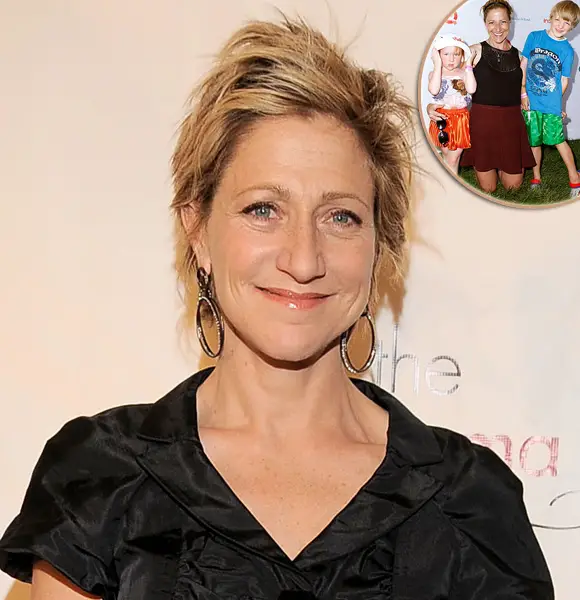 Edie Falco is an actress best known for her work in The Sopranos (1999-2007) and Nurse Jackie (2009-2015). One of the most accomplished actresses accolade-wise, she has the highest number of Screen Actors Guild (SAG) Awards nominations with a total of 22 nominations.
She has been active for more than three decades and has her name credited in over 60 works. The Sopranos star is also a part of Avatar 2 and Avatar 3 set to release in 2021 and 2023, respectively.
Age, Family
Edie Falco was born to Jazz drummer Frank Falco and actress Judith Anderson on 5th July 1963 in Brooklyn, New York. She has three siblings: brothers Paul and Joseph Falco and sister Ruth Falco.
The actress grew up in Long Island and attended SUNY Purchase. There, she was trained in acting at the Conservatory of Theatre Arts and Film.
Edie Falco's Children
The Nurse Jackie star is mother to two children, son Anderson and daughter Macy whom she adopted in 2005 and 2008, respectively.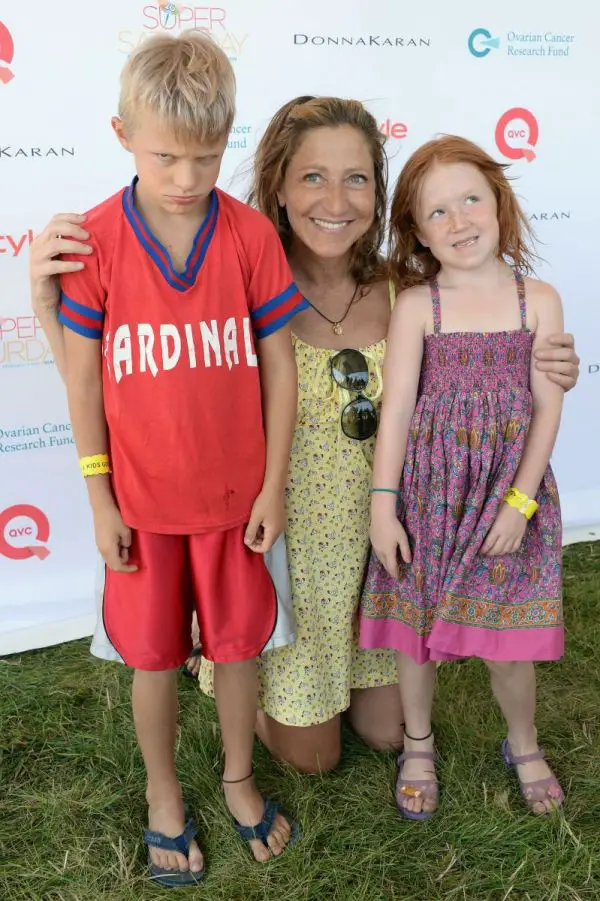 Edie Falco with kids Anderson and Macy (Photo: christmas44.com)
The actress does not have a husband and has never married. She talked more about the issue in an interview with The Daily Beast in May of 2010. When asked if having never married made her sad, she answered that it didn't.
The actress further added that her household was full of laughter and celebration. In her own words: 
In my household there is an insane amount of laughter and celebration. My kids have never seen me scream at anybody. They've never seen an argument. There's never been even a cold silence. And those are things that I grew up with because my parents did end up divorcing.
The interview then turned towards the matter of her adoption. The actress revealed that the adoptions were closed and that she didn't know much about the parents except their names. 
Movies & TV Shows
The Sopranos star made her screen debut in 1987 when she appeared in Sweet Lorraine. She went on to play in dozens of TV series and movies but only had little roles.
The Sopranos' Cast:-Annabella Sciorra Status Now, Dating & Married Details, Wiki
Edie got her big break in 1999 when she was cast as Carmela Soprano, the wife mafia boss Tony Soprano in The Sopranos. Her performance received much praise, and her career gained a lot of traction thereafter.
Her portrayal of Jackie Peyton, a drug-addicted nurse in Nurse Jackie, helped propel her even higher. Her more recent works include Law & Order True Crime (2017), Viper Club (2018), and Animals (2018).
Net Worth
According to celebritynetworth.com, Edie Falco has a net worth of $40 million. 
Facts
Edie was diagnosed with breast cancer in 2003; she fought it off the same year.
The actress has a height of 5 feet 5 inches (1.67 meters) and weighs 58 kg (128 lbs).