Entertainment
Annabella Sciorra Status Now, Dating & Married Details, Wiki
Annabella Sciorra is a Hollywood actress known for her roles in movies such as...one of the many victims of sexual misconduct by Harvey Weinstein...was married to Joe Petruzzi from 1989...divorced her husband in 1993...dating Bobby Cannavale in around 2003...her age as per her wiki...stands at the height of 5 feet 4 inches (1.63 meters)...as of now...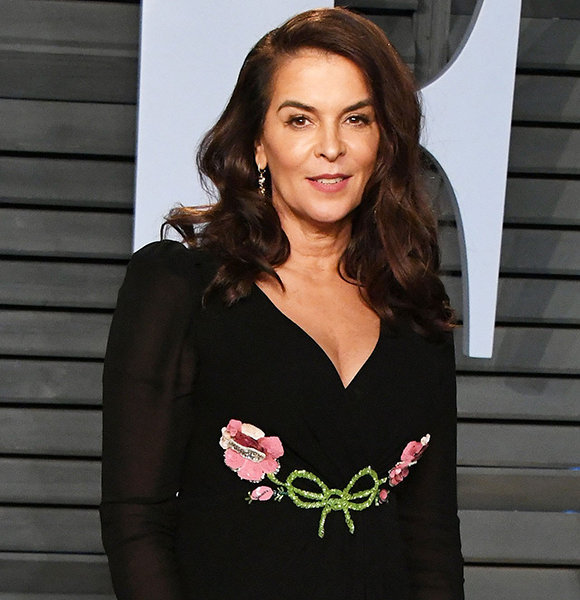 Annabella Sciorra is famous for appearing in the famous TV show, The Sopranos, from 2001 to 2004. She is also known for her role in the 1992 movie, The Hand That Rocks the Cradle.
Annabella has gathered a total of 69 credits as an actress, with 2 as a producer.
She is also in the media for being one of the victims of Harvey Weinstein and testifying against him on the court on the 24th of January 2020.
Details Of Her Case: History & Recent Developments
Annabella is one of the many victims of sexual misconduct by Harvey Weinstein. The actress first came forward with the rape accusations in October of 2017. She revealed scary details during her court testimonial on the 24th of January 2020. 
Harvey allegedly forced himself into her apartment and sexually attacked her. This attack happened around 25 years ago, in the winter of 1993-94.
According to Annabella, she confronted Harvey a few weeks after the first attack happened. She said that Harvey's reaction was menacing and threatening. His response made her scared. 
More On Harvey Weinstein:- Is Harvey Weinstein Dating New Girlfriend? Wife, Children, Now
The harassments didn't stop there, as Harvey continued to bother Annabella. He also tried to force himself on her at the 1997 Cannes Film Festival. However, this time, he could not succeed.
The incident that allegedly happened to Annabella would have happened too long ago to be pursued under New York law. However, prosecutors intend to take Annabella's testimony as support for their argument that Harvey is a sexual predator.
The case is now unfolding and is expected to conclude in early March 2020.
Annabella's Dating Life: Ex-Husband, Divorce & Boyfriend
Annabella got married to Joe Petruzzi on 31st December 1989. However, they decided to end their relationship after years and their divorce was confirmed on the 20th of July 1993. 
Another Hollywood Actress:- Is Phoebe Waller-Bridge Dating Now? Boyfriend, Married & Facts
Then, in around 2003, she met and started dating the then-33-year-old actor, Bobby Cannavale. She was 11 years his senior when they started a relationship. However, Bobby left her to date Alison Pill.
Annabella Sciorra with Bobby Cannavale (Photo: IMDb)
Annabella has chosen to stay single after two unsuccessful relationships. 
Wiki & Interesting Facts About Annabella Sciorra: Age
Annabella was born on the 29th of March 1960 in Wethersfield, Connecticut, the United States.
She was born to parents of Italian origin. Her father was a veterinarian, and her mother worked as a fashion designer.
Her full name is Annabella Gloria Philomena Sciorra.
She stands at the height of 5 feet 4 inches (1.63 meters).
Annabella attended the South Shore High School in Brooklyn, New York, and graduated high school in 1978.
After high school graduation, she enrolled at the American Academy of Dramatic Arts, from where she graduated in 1980.
She is the founder of Brass Ring Theater Company. The actress founded this company when she was just 21 years of age.
Before beginning her cinematic acting career, she tried her hand in the theater acting scene and appeared in various stage plays.