Entertainment
Is Elizabeth Gillies Dating Someone? Her Fans Are Confused Who Her Boyfriend Is
Is Elizabeth Gillies Dating Someone? Her Fans Are Confused Who Her Boyfriend Is. Being romantically involved onscreen raises queries about the relationship of the actors behind the camera lights. One of the celebrities who has a growing and equally curious fanbase is Actress Elizabeth Gillies. She has been romantically linked with a couple of guys in her due course of being involved in the acting industry; which has led her fans confused in knowing who her boyfriend is.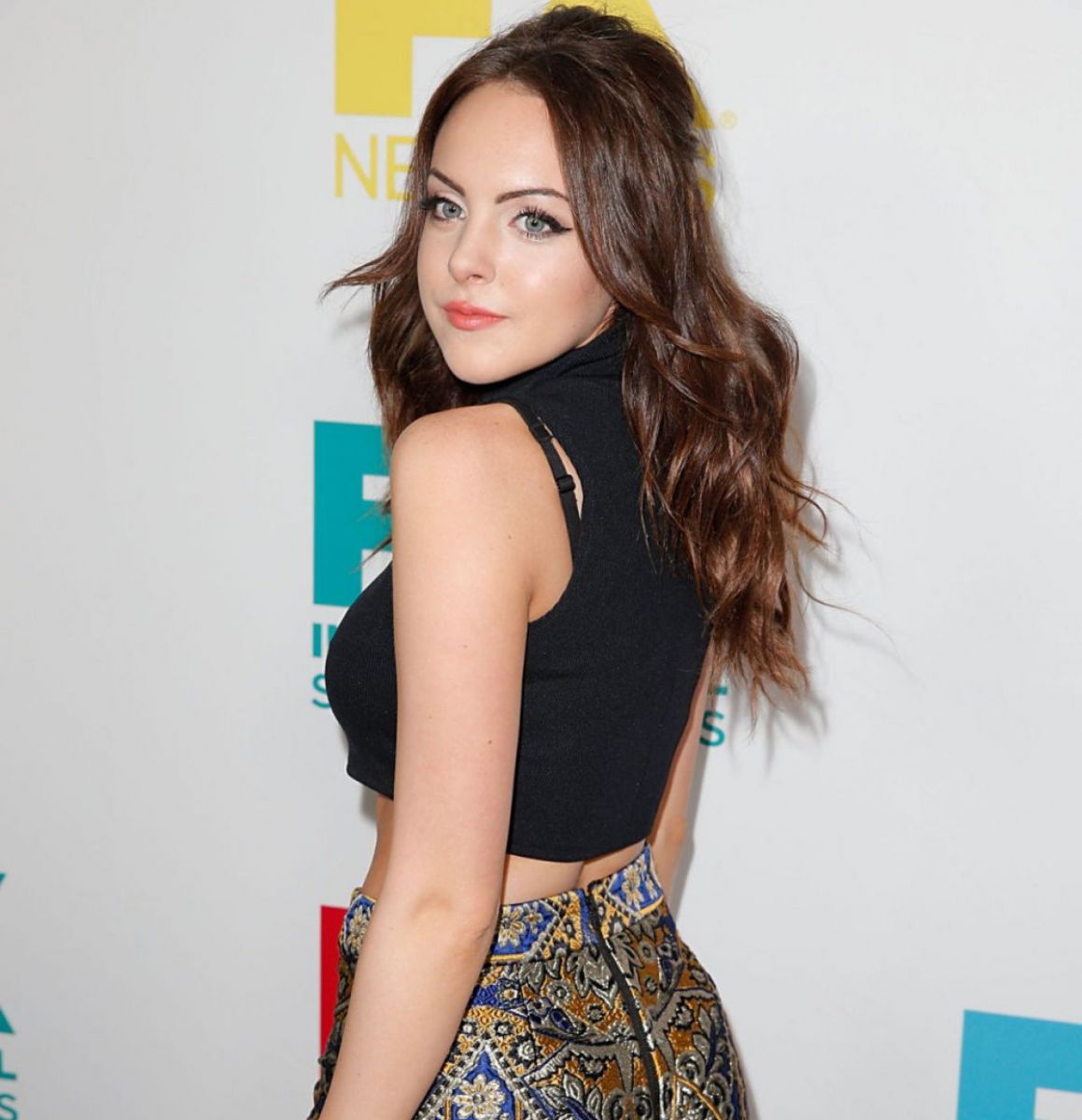 An actor/actress live by the role of their characters, that often leads people to get confused, and they speculate the actor's real life to be same as the onscreen one. It's even stronger when it comes to a person's on-screen romance, where people speculate her romantic life to be same off the screen as well.
One of the celebrities who has acquired a curious fanbase is Actress Elizabeth Gillies. She has been romantically linked with a couple of guys in her due course of being involved in the acting industry; which has led her fans to be curious about her off-screen matchup as well.
Well if you are curious as well, let's take a close look at her life to satisfy the curiosity!
Closer Look At Elizabeth Gillies's Personal Life: Is She Dating Someone? 
Actress Elizabeth Gillies, also known as 'Liz,' is not much transparent when it comes to opening about her love life. However, she has been dropping hints of having a boyfriend now and then.
Summing up all the clues, they finally lead up to American musician and singer/songwriter Michael Corcoran, also known as Backstage Mike. Elizabeth, who sang Michael's song 'Okay' along with the man during the year back in 2013, is supposedly close with the guy.
Caption: Elizabeth Gillies and Michael Corcoran singing the song 'Okay' together. (Published June 28, 2013) 
On October 24, 2016, Liz gave away another clue, which suggests she is dating Michael. She shared a tweet mentioning Michael as her boyfriend!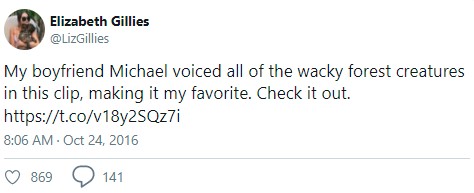 Furthermore, on December 10, 2016, Liz shared a sweet picture with Michael wishing him on the occasion of his birthday.
"Happy bday to my main squeeze :) " 
Although she depicts a close yet romantic bond with Michael, the truth remains unclear until any sort of confirmation from Elizabeth or Michael.
However, it isn't the first time her fans are kept oblivious about her relationship status!
Back in time, Liz's fans speculated that she was in a dating affair with her 'Victorious' co-star, Matt Bennett. She and Matt have been close friends for a very long time, and they shared a lot of pictures on each other's social media, which makes their bond look evident.
On September 16, 2012, Liz even shared a picture; faking her pregnancy with Matt Bennett as a joke, with a caption that said,
"Mommy & Daddy"  
Those photos led their fans and the media to assume that Elizabeth and Matt were dating. The assumptions indeed went on for quite an extended period!
On, July 13, 2016, Liz posted a picture of Matt, and many fans commented asking if they are dating. 
 But, again, they kept it a suspense by neither confirming nor denying the affair!
The assumption game for her fans doesn't end just there, as they adored the on-screen romance that Liz shared with her another 'Victorious' co-star, Avan Jogia. Not only did fans loved them together on TV, but they also wished for them to be a couple in real life. 
However, back in 2011, Liz was involved in a dating affair with American actor, Logan Miller for just five months. 
Apart from her confusing love life, Liz has earned her name in Hollywood as a successful actress. She started gaining recognition on Broadway with her role as Lucy in 13.
Her career inclined to new heights after starring on Victorious as 'Jade West.' In 2014, she appeared in a horror film 'Animal.' As of now, Liz is busy starring as Fallon Carrington on The CW's series 'Dynasty.' 
Stay with us for the latest happenings in Elizabeth Gillies' life!