Entertainment
Elizabeth Shatner [William Shatner's Ex] Married, Divorce, Net Worth
After 18 long years of marriage, Elizabeth Shatner and her husband William Shatner have separated in 2019. Though the report of their split comes in December 2019, court documents state that the pair had parted ways early on 1st February 2019.
Reports claim that it was her husband who filed for divorce.
As for the conditions of the ongoing divorce settlement, the two had signed up a prenup - which makes things quite easier. During the time they were married, Elizabeth never had any children with William, so there are no custody agreements to negotiate about.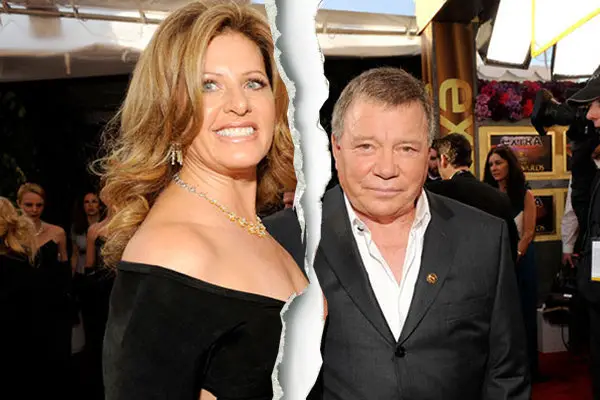 Elizabeth Shatner and ex William Shatner at an event (Photo: liverampup.com)
Till now, the only thing that has been confirmed is that the pair is still adjusting on financial terms. However, neither of them are going to receive spousal support.
The two had gotten married to each other on 13 February 2001. The marriage to William Shatner was the second time for Elizabeth while it was the fourth for William. She was formerly married to Michael Glenn Martin (19 November 1983 - 3 August 1997).
As for her husband, he was married to Gloria Rand (12 August 1956 - 4 March 1969), Marcy Lafferty (20 October 1973 - 11 December 1996), and Nerine Kidd (15 November 1997 - 9 August 1999).
Elizabeth Shatner's Wiki 
Elizabeth Shatner was born on 30th December 1958 in the United States.
You May Be Interested:- How Much is John Ratzenberger Worth? Also His Wife Details
Ever since a young age, Elizabeth loved nature and was drawn to the art of horse riding. Just at age five, she began riding horses. By the time she reached eight, her parents had given her a horse - a Gailceno pony.
Apart from riding the beautiful creature, she also taught horseback riding and even indulged in judging equine horse competitions.
After being married to William, she took her chance at the Hollywood industry as well. Making appearances on numerous documentaries and movies, Elizabeth worked on projects like Life Beyond Trek: William Shatner (2004), Gonzo Ballet (2009), American Pickers (2011), and The Captains (2012). She also had a part to play in the TV documentary series, The Shatner Project (2014).
Furthermore, during a safari trip to Israel, the horse rider-actress found a new interest in photography and art of nature. She began immersing herself in the creation of beautiful pieces and artworks.
Though submerged on various professions throughout her life, Elizabeth remained passionate about horse riding throughout her life.
Net Worth Info
On the subject of how much fortune Elizabeth has amassed is entirely unknown. Though indulging in different professions throughout her life, her earnings have never been disclosed.
Take A Look :- Patrick Duffy Wife, Children, Parents, Where Is He Now?
So, a total estimation of her net worth has never come to surface. However, she did enjoy a lifestyle with husband William - who is reportedly worth $100 million.
Facts On Her
Elizabeth and William both met each other after the death of their respective spouses.
The horse trainer-rider-judge stands tall at the height of 5 feet 8 inches (1.75 m).