Entertainment
Patrick Duffy Wife, Children, Parents, Where Is He Now?
Not many are lucky to find one's inspiration, best friend, and life partner in one person.
Undoubtedly, television veteran Patrick Duffy is a fortune-rewarded man in that aspect.
From the day, the Dallas star found his artistic wife; she has influenced his life so much that their four-decade relationship was always filled with passion and art. Together, the couple had an intimate collection of American literature.
Patrick Duffy Now
Now, as of 2019, the TV actor still feels connected to his wife after two years of her death as he fondly remembers her from time to time. Besides, he considers himself a married man, to ballerina Carlyn, with whom he was married for 43 years.
With this in mind, probably his introduction to Buddhism by Carlyn and his practice of meditation might have added the jest that she is always around. In an interview done with Closer Weekly in 2019, the actor told how he still feels her presence.
"I can hear her. I can see her. I know what she would expect of me, and I try and live up to that. I feel close to her all the time what I miss most is her touch. I still consider myself a married man."
Of course, Patrick misses his sweetheart and wishes he has some more time with her.
Understandably, after the departure of his lovely wife, the Step by Step actor hasn't been in the spotlight much in recent years.
Who was Patrick's Wife?
Television star Patrick met his soul mate professional ballerina Carlyn Rosser on a tour bus when he was 22, and they never looked back since.
Read About Reality TV Star:-  Durrani Popal Net Worth, Boyfriend, Parents
Even though Carlyn was married before or was ten years older than him, it just did not matter a bit. The couple had been in love since the day they lat their eyes for the first time, and love continued throughout their marriage.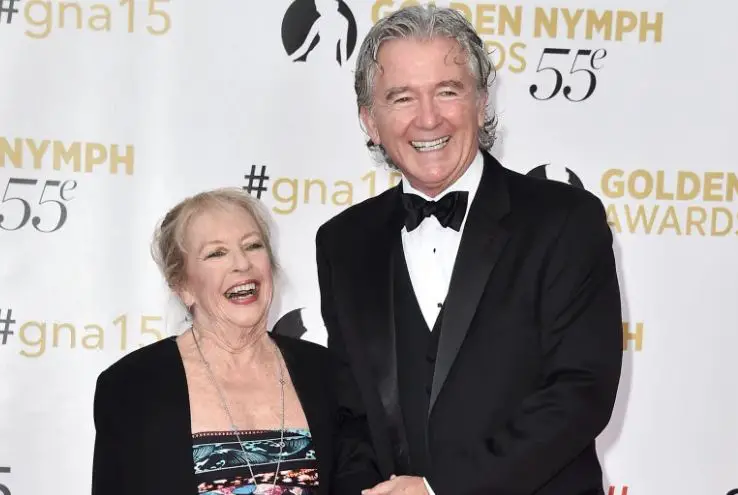 Patrick Duffy with his late wife, Carlyn Rosser (Photo: closerweekly.com)
Further, it was this beautiful ballerina that introduced Patrick to Buddhism, and he has been practicing it for more than three decades.
Furthermore, looking back at their art collection, one sees that they have lived a beautiful, meaningful, and glorious life together. It was also his wife's encouragement and support that led the actor to earn $75,000 per episode of Dallas in 1978, plus a $1 million signing bonus (1986-91). No wonder he still sits comfortably with a net worth of $14 million.
Family, Age, And Children
Patrick was born on 17th March 1949 in Townsend, Montana, to Terrence Duffy and Marie Duffy. Patrick, named as he was conceived on St. Patrick's Day, grew up with a sister named Joanne Hunt.
The Bold and Beautiful star was trained to be an actor in college, and he was also hired as an artist-in-residence upon graduation.
Another TV Star:- Tiffany Cashette Bio, Height, Net Worth, Husband
Further, he married his sweetheart in 1976 in a Buddhist temple and has two children, Padraic and Conor. After he had both sons, he had to face a tragedy in his family, as both his parents were shot and killed by two drunk young men in a bar they ran in Montana.
The actor's oldest son, Padriac, is a managing director for a theater company in Los Angeles. In contrast, his youngest one, Conor, has followed his father's footsteps, appearing in numerous shows in the like of Arrested Development, Superstore, The Mick, and more.