Entertainment
Elizabeth Vargas Faced Divorce With Husband of 12 Years in 2014: Reason Behind Her Crossed Married Life?
Life is filled with problems; demons that torment us to a point we just give up. These issues may be hard to deal with it but those who keep fighting triumph in the end. One of such battle is being held by ABC's journalist, Elizabeth Anne Vargas. Elizabeth Anne Vargas has been seen as an ideal journalist seen working through numerous shows, events, and networks.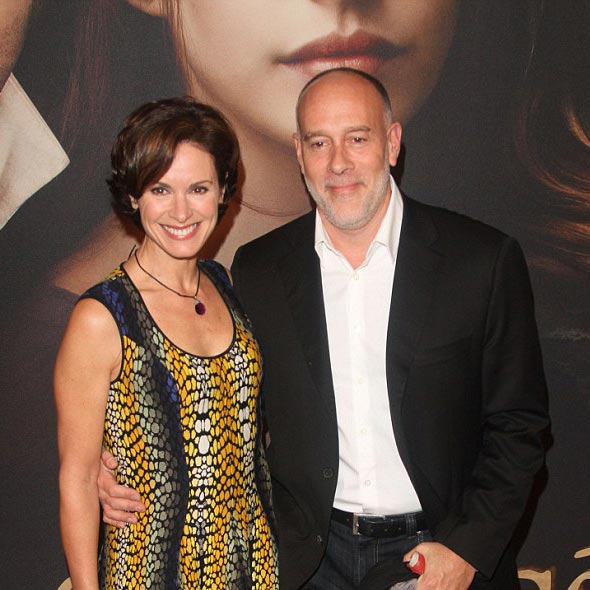 Life is filled with problems; demons that torment us to a point, we just give up. These issues may be hard to deal with, but those who keep fighting taste victory in the end. 
Sharing a similar story is ABC's journalist, Elizabeth Anne Vargas who faced divorce with the husband of 12 years in 2014 and the another battle which she was simultaneously fighting was with her alcohol addiction. Lets did in to know more.
Married Life, Divorce, and Husband?
Elizabeth Anne Vargas met her ex-husband Marc Cohn in 1999, and they tied the knot on July 20, 2002.  The major problem, in the married life, which is known is Elizabeth's alcohol addiction.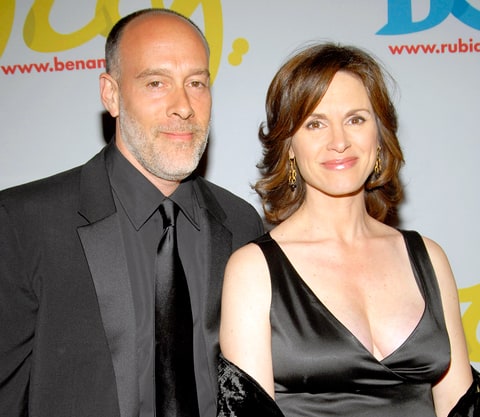 Caption: Elizabeth Vargas with her husband, Marc Cohn.
Photo Credit: wennermedia.com
Alcoholism is a disease, and when an individual wants to get rid of the addiction, then it's better to go to a rehab. Similarly, Elizabeth confessed that she was an alcoholic and it took years for her to accept that, in an interview in August 2014. Her alcohol addiction also hampered her married life and children.
"As so many other recovering alcoholics know, overcoming the disease can be a long and incredibly difficult process, I feel I have let myself, my co-workers and most importantly my family down and for that I am ashamed and sorry."
Moreover, Elizabeth used to have panic attacks as a child, and the solution she chose to deal with it was drinking.
"I dealt with that anxiety, and with the stress that the anxiety brought, by starting to drink,"
Elizabeth spent several weeks in the rehabilitation center in fall 2013 and further in August 2014 went for the treatment of alcoholism. 
While dealing with her alcohol addiction, Elizabeth had to deal with another difficulty in her life which was the divorce.
The news of Elizabeth and Marc's divorce surfaced in the media in August 2016 and as per the source of people reveals,
"Marc and Elizabeth are in divorce proceedings, the kids are with him in New York while she seeks treatment."
Both Marc and Elizabeth have confirmed their divorce. Elizabeth said that it was important that she stayed healthy and faced her problems, head-on one at a time. Similarly, the Grammy award-winning singer-songwriter, Marc extended his support to Elizabeth.
However, the divorce is yet to be finalized.
Battle with Alcohol Addiction:
Elizabeth's alcoholism played a major role, in the sparking the problems in their married life. She came out as an alcoholic in 2013, but she had been addicted for longer than a decade.
Caption: An Elizabeth Vargas' thoughts as she battled against Alcoholism. (published on January 25, 2014)
Also, she has penned down her battle with alcoholism in a memoir "Between Breaths" which was launched in August 2016.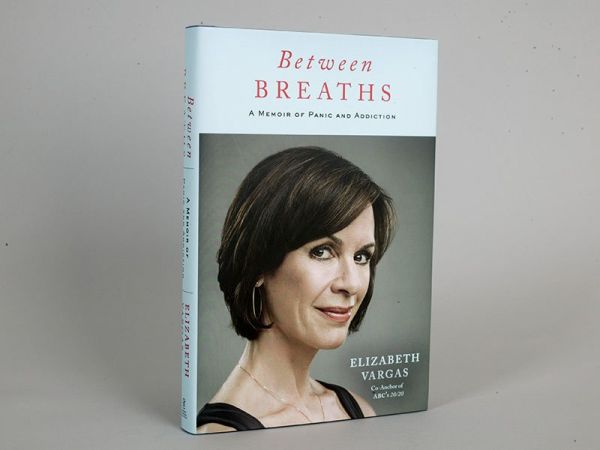 Caption: Elizabeth Vargas' new memoir "Between Breaths" launched in August 2016.
Photo Credit: People
In an interview with People, Elizabeth shared the determination and her strong will behind her being sober with alcohol and stated,
"Rehab isn't what finally got me sober. It was nearly losing everything and finally seeing that whatever benefit I thought alcohol gave me was outweighed by what it would cost me."
Elizabeth Vargas Opened up on her Divorce:
Elizabeth opened up on her divorce with her ex-husband, singer Marc Cohn in an interview in December 2016.
Elizabeth Vargas revealed that her ex-husband Marc Cohn left her, only days after she completed the third relapse of her rehab in 2014. And going through the difficult times again she expressed,
"It was brutally difficult, I think anyone can imagine what that felt like."
Elizabeth's husband has filed for divorce without her knowledge and even hired a lawyer for the divorce process while she was away for the treatment.
Elizabeth and Marc together share two children Sam 11, and Zach 13 and their children remain a priority.
"We both love our children and we will be in each other's lives for the rest of our lives because of these two amazing boys, I think we both focus on that."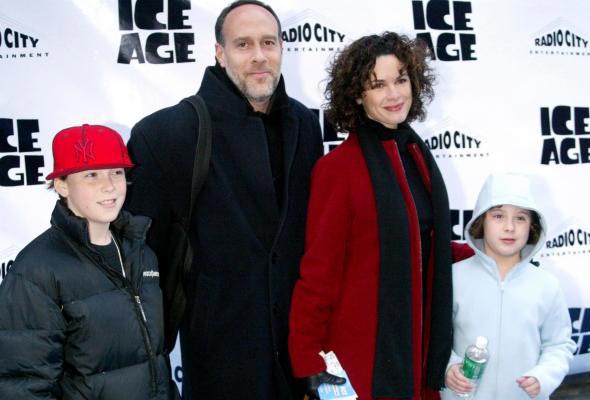 Caption: Elizbeth Vargas with Husband and Sons, Sam and Zach.
Photo Credit: upi.com
Following the troubled married life, Elizabeth's ex-husband Marc Cohn has continuously denied such allegations. And also he avoided any further comments to protect his Family. However, people witnessed him at a dinner with a friend, who seemed to make him look guilty, even though nobody claimed witness any intimacy between him and the woman.
Even though they are splitting it seems like the soon to be, exes want to go on as friends. And Vargas has a more significant problem to deal with, by trying her level best to redeem herself, with the help of her rumored boyfriend and fellow journalist, Dave Davis.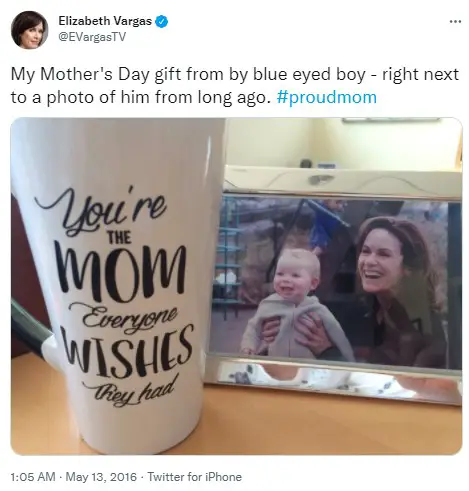 Elizabeth's Short Bio:
Elizabeth Anne Vargas was born on born September 6, 1962, in Paterson, New Jersey, US. She traveled through Germany and Belgium a lot in her childhood. She received her bachelor's degree in Journalism from the University of Missouri in California.
She was a correspondent and substitute host for the ABC's 'Good Morning America since 1997 to present. Besides this, she is also known for being the host, anchor, and correspondent of '20/20' in the series documentary and appeared as herself in the '20/20' series.