Entertainment
What Is Ella Thomas' Age? Wondering Because The Actress Is Already Married and Has A Husband
What Is Ella Thomas' Age? Wondering Because The Actress Is Already Married and Has A Husband. From datings to a successful marital relationship, the life of the Ballers actress Ella Thomas is proving to be quite a delightful one with her actor/producer husband, Ryan Krause. The couple even welcomed their first child a few weeks back strengthening their existing bond.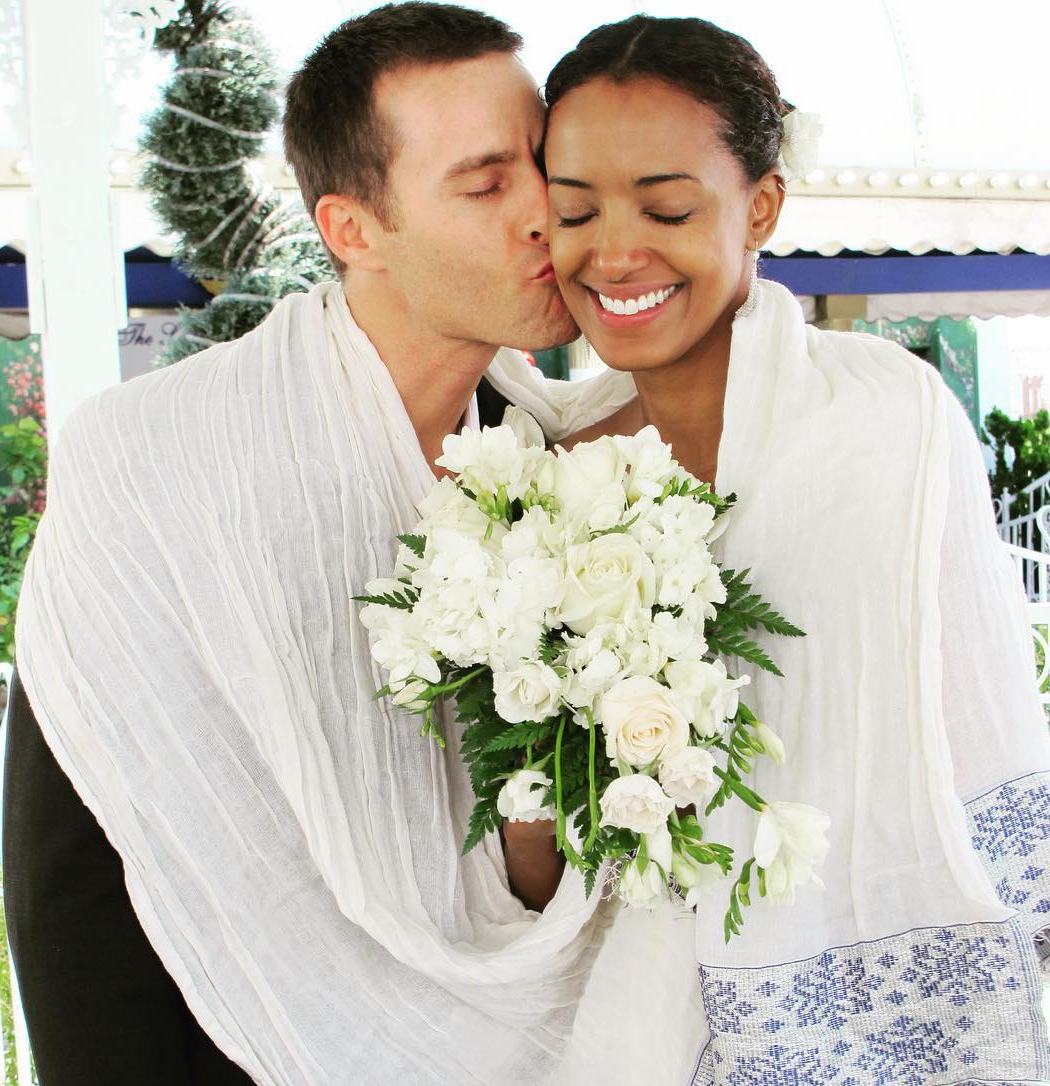 From datings to a successful marital relationship with husband Ryan Krause, the life of the Ballers actress Ella Thomas is proving to be quite a delightful one. The couple even welcomed their first child a few weeks back, strengthening their bond even more.
The active social media celeb, Ella is quite visible on Instagram, flaunting pictures of her family resulting in a significant flow of her personal information to her fans. However, there still exists some chaos regarding the age of this actress and some of the facts from her family life.
Well, if you are among the ones stuck in the same state of confusion and searching for an apt place for clearing your doubts; you have made to a perfect spot now, as we now move on to know the assorted facts about this actress.
Know Ella Thomas In Depth:
Ella is an Eritrean actress, who was born on August 15, 1981, in Asmara to an Eritrean mother and father, who was a U.S. Air Force officer stationed in the country. The family of Ella also includes her sibling, Angela.
Ella grew up overseas, as the Thomas family moved to Germany when she was still an infant. The little Ella and her younger sister Angela then moved to the United States with her mother after the divorce of their parents, where they settled in Connecticut.
It was indeed the place, where she did her schooling and later attended a college and earned a BA in Biology.
The 36-year-old actress, Ella grew up as a beautiful lady with a significant height of 5 feet and 9.5 inches, probably causing her to try out luck in the modeling career.
She appeared in numerous print ads for the Gap, L'Oreal, and Tiffany & Co. and editorials for magazines like Elle, Glamour, and Vogue after moving to New York.
Ella later began to act in TV series resulting her to be a part of several top TV series like Entourage (2004), Castle (2009). NCIS (2003), CSI and Parenthood (2010).
Besides her career, Ella has also been fortunate regarding her love life to find a boyfriend from the similar field with similar interest. The duo seems to have dated quite long before getting married, as the romantic couple has been hitting social media from many years back.
While Ella and Ryan both have kept their wedding details under the wraps, Ella shared an Instagram image on the occasion of her marriage anniversary last year on April 15.
It was then this year's July when Ella flaunted her baby bump to share the happy news of welcoming her first child.
She then took her 39 weeks pregnant baby belly to social media two months back on August 29.
Well, it was only last month when the couple welcomed a baby boy into the world.
The father of the baby later flaunted the picture of his newly born baby.
The relationship of Ella and her husband appears to be going pretty well, and the baby's arrival now has even created a stronger bond between the two.
With words of congratulations to the new mom and dad, we would like to wish the couple for a stable relationship in the future as well!
Stay with us for the emerging updates on the life of Ella Thomas!