Television actress Ellise Chappell made her...when it comes to romantic relationships...has a close-knit family and even a closer relationship with...shared an on-screen kiss between...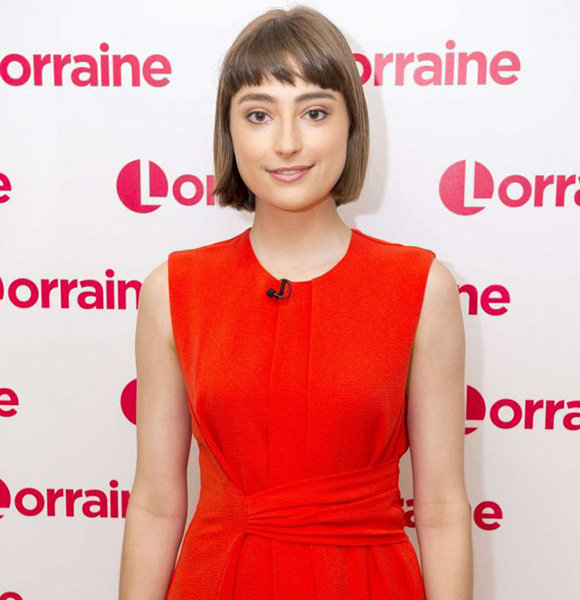 Television actress Ellise Chappell is a multi-talented actress, cover model, and a promoter.
She made her first theatrical film appearance as Alex in the jukebox musical romantic comedy film, Yesterday, in 2019. However, she is no stranger to the acting industry.
The English actress is well known as Morwenna Chynoweth for her role in the BBC adaption of Poldark in 2015. She made TV show debut with the TV drama series, New Blood, in July 2016. Further, Ellise appeared as Jennifer Strange in the fantasy adventure comedy movie, The Last Dragonslayer, in 2016.
With her beauty and glamorous look, no surprises, she graced the cover of the June 2019 issue of Fabric magazine. 
Her immense popularity in social media has paved her way to becoming a promoter of top brands like Armani, Ralph Lauren, Purple, and Gucci.
Is Ellise Married? Has Husband?
Ellise is possibly single, and she has done quite a remarkable work in concealing her personal life from the public.
Beautiful Actress Ari Graynor:-  Neither Married Nor Dating Anyone, Still Searching For Her Soulmate?
Furthermore, Ellise is clear about romance. She commented,
'I'm a complete romantic and I'd always go for heart overhead. It's those around you who make you happy, so you have to be with the right people.'
As a result of digging in Ellise's personal life, it finally revealed the passion she admired. There is a mystery man;  the man who makes the beautiful actress happy is Yuan, a cameraman, and editor at a fashion studio. 
According to her interview on Mail On Sunday Reporter on 21st May 2017, she revealed that she lived with her half-Chinese boyfriend in North London in 2017. She even explained that her boyfriend was very supportive of her and had beautiful lines to say about him: 
He understands my job because he's constantly on sets himself, and he gets the fact that I have to be away a lot. He's super-supportive.
Sadly, there are no more updates about the duo's relationships since then.
Consequently, at the moment, it does look like she is focusing on her career as a single lady (as of 2019).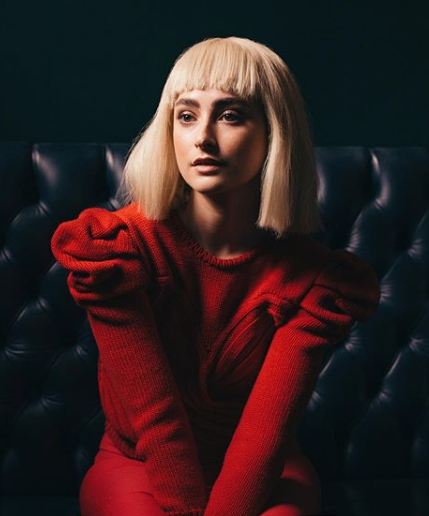 Ellise Chappell on August 2019 (Photo: Ellise Chappell's Instagram)
That being the case; however, the on-screen romance is off the chart as her character Morwenna Chynoweth in Poldark. She is genuinely in love with the character Drake Carne, played by Harry Richardson, and the duo is the Romeo and Juliet of the series. She is, however, married to a vile and violent man Osborne Whitworth and even have a child, John Conan Whitworth, in the show.
The First Child Of Supermodel:- Helene Boshoven Samuel Wiki: Bio on The 13 y.o Doppelganger of Heidi Klum
Poldark even shared an on-screen kiss between Morwenna and Drake on their Instagram, @bbcpoldark. In Poldark, as she struggles to regain control of her fate, maybe, she will regain control of her love life in real-time as well.
Family And Height
Twenty-seven years old actress was born in Coventry, England, with her birthday on 21st March. Ellise grew up in her hometown Warwickshire with her older brother. The 5 feet 5 inch (1.65 m) actress has a close-knit family and even a closer relationship with her mom. She often posts photos of her family and claims that she has a supporting family.
For instance, in the 2017 Mother's Day, she wrote on her Instagram page:
I wanted to be like my Mum when I was little so she made us matching dresses. We don't wear matching dresses anymore (although wouldn't that be BRILLIANT) but I still definitely want to be like her. Happy Mother's Day to my best friend and role model.
Further, in 2018, she reassured about the support from her family when she was switching from English Literature to study drama through a statement: 
"I thought I should really commit to trying to do what I really love, and I'm so lucky to have parents who are supportive. They told me to do what I wanted, and when I left Sheffield it felt like the right decision. That was satisfying, because I'm so indecisive I can barely pick what kind of sandwich I want!"
Not surprisingly, Ellise made her family proud as she graduated with honors with a Bachelor's degree in drama from the University of Exeter in 2014.