Emily Weiss is... engaged and married to...their wedding day... boyfriend named...company has been quite succesful in the industry...total net worth...about family...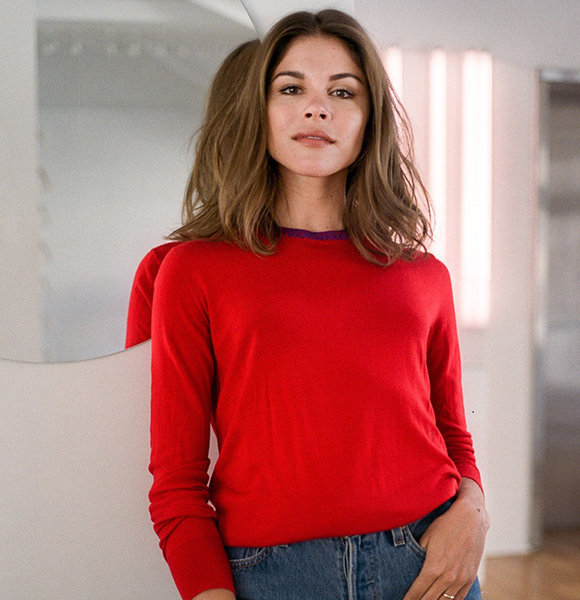 Founder and CEO of the multi-oriented beauty company Glossier, Emily Weiss is also the creator of the ingenious women's beauty website, Into The Gloss.
Due to the sites' unique voice and style, it gained popularity soon after its launch. Following its success, Emily quickly garnered attention on social media platforms as well. 
Her Instagram handle became popular enough to amass a massive fan following of 470K, adding a social media celebrity tag to the influential businesswomen and marketing mogul.
Husband or Boyfriend?
The brunette beauty was previously engaged and married to long-time boyfriend, Diego Duenas. Emily and Diego made headlines as a couple when they were seen together at The Teen Vogue Handbook launch party in 2009.
Following a few years of dating and plenty of social media appearances, Emily got engaged to her boyfriend in March of 2015. The engaged beauty flaunted her ring via her Instagram account, confirming the news of her engagement.
Happily Engaged:- Luke Combs Girlfriend, Wife, Engaged
Soon after posting pictures of the beautiful ring, the pair tied the knot in a lavish wedding ceremony in January 2016. Post getting married, Emily regularly marked the period of her relationship. A happy wife to husband Diego, she celebrated her marriage every few months.
While the relationship marked the third and six months, a nine-month anniversary never made its way. The brunette shared every moment spent with her hubby, but a post about the apparent split or divorce never surfaced. Disappearing from her life altogether, husband Diego has also not made any comment about the seperation.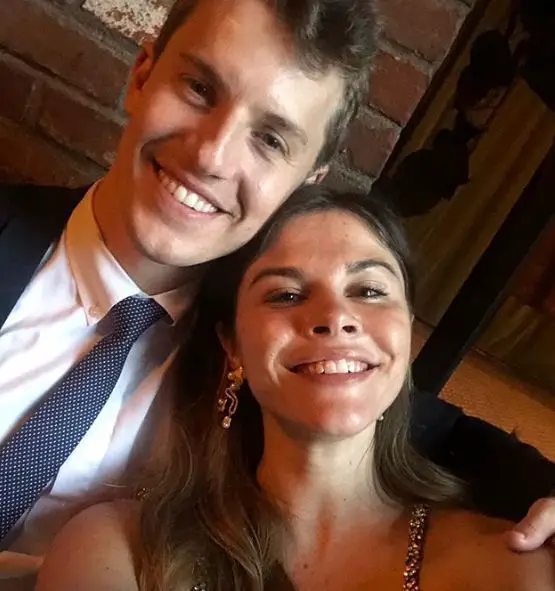 Emily Weiss with boyfriend Will Gaybrick in July 2019 (Photo:- Emily Weiss' Instagram)
Emily has since moved on. In 2019, she has a new boyfriend named Will Gaybrick. Not much is known about Will and the couple's new relationship. However, a peek into the pair's social media account is more than enough to satisfy anyone curious about Emily's dating status.
Net Worth Info
Emily's company has been quite succesful in the industry. According to Forbes in 2019, her company is valued at an extraordinary figure of $1.2 billion.
Not having to depend upon the services of e-commerce platform Amazon during all the years of the company's establishment, Emily has come a long way since raising the initial venture capital of $2 million. Emily and her company are going quite strong now, all set to release new products in 2019.
While her company has reached new heights since its opening years, not much is known about her relative earnings or total net worth as its CEO.
Family Plan & Detail
Since most women have a rapid decline in fertility after the age of 35, the 34-year-old prodigy has also taken precautions like many others.
Freezing her eggs, Emily is very excited about the concept of children. She, however, is not ready to have kids of her own yet. The entrepreneur plans to be a great mom and have a beautiful family soon.
Starting New Family:- Christina Milian Pregnant, Boyfriend, Daughter
Talking about family, Emily is the daughter of a salesman dad and a housewife mom. She also has a younger brother - who works in a similar field of digital marketing. Emily is yet to out the name or any information on her parents and sibling.