Entertainment
Bodybuilder Ernestine Shepherd Diet Plans, Vegan & Husband Details
Ernestine Shepherd is a bodybuilder who is a record holder for... She is inspired by... to have a good physique...She and her sister together... but her illness... Ernestine went through depression because of... and started to have... Her date of birth is... and her husband is... Her diet plan mainly consists of...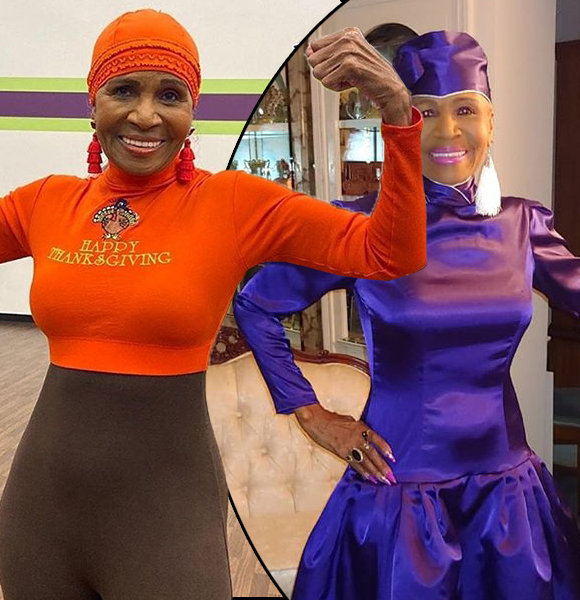 Ernestine Shepherd was 56 years old when she went out shopping for a swimsuit with her sister Velvet. It didn't take her much to realize that she needed to get into shape to rock that swimsuit look. That's where the whole journey of becoming the world's oldest female bodybuilder started for the Guinness record holder. 
Today, Ernestine is world-famous as the oldest female professional weightlifter and personal trainer. 
Sister's Death Amidst Body Building 
The bodybuilder found inspiration in Sylvester Stallone's performance in Rocky. Soon, she hit the gym with a full swing with her sister, Velvet.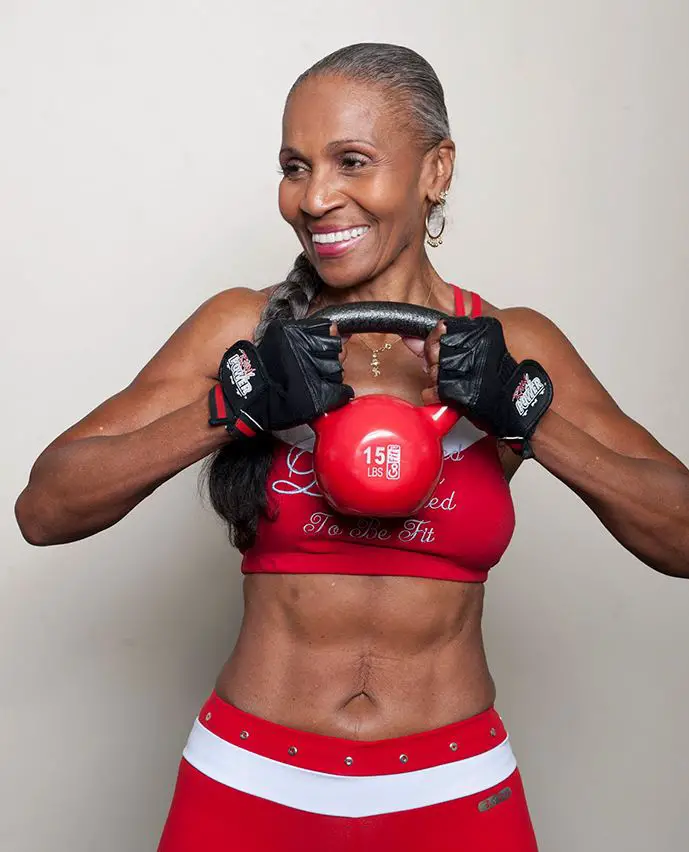 Ernestine Shepherd poses showing off her perfect fitness (Photo:boredpanda.com)
Initially, Ernestine and her sister began with aerobics before starting the bodybuilding all at once. It was Velvet - who first had the idea of getting their names into the Guinness Book of World Records as the oldest bodybuilding sisters in the world.
This Might Interest You:- Hugs For Everyone! Jason Ritter Breaks Guinness World Record In One Minute
But, their goal was halted for a while because of Velvet's sudden illness as she suffered from a brain aneurysm and died. Velvet's dying wish was for Ernestine to land a spot in the Guinness Book of World Records. The bodybuilder was left heart-broken and went into depression, which even caused her to have panic attacks. 
However, Ernestine decided not to give in to the situation but rather honor the last wish of her sister. She got in touch with the former Mr. Universe, Yohnnie Shambourger and asked for his guidance. Ernestine worked her way up and in 2010, she was titled the world's oldest female bodybuilder at the age of 71. Soon, after hearing the news of her honor, she headed to Rome to receive her medal accompanied by Yohnnie Shambourger. 
Diet Plans
Talking about her diet plans, the Maryland native - who is not vegan - eats five to six small meals a day with a spacing of about two to three hours. She goes for oatmeal, a handful of walnuts and crushed pineapple for breakfast. For her lunch, she eats a baked white potato, chicken, and asparagus, followed by brown rice, turkey, and string beans. Later, she feasts on sweet potato, tuna, and spinach. 
You Might Also Like:- Sadik Hadzovic Net Worth, Bio, Diet, Training
Further, Ernestine drinks about 120 grams of protein each day and considers water as her main beverage. Moreover, she takes in 1,700 calories a day - which mainly comprises of boiled egg whites, chicken, vegetables, and a liquid egg white drink. She retires to bed at 10 pm and drinks protein just before it. 
Interesting Facts About Ernestine Shepherd
Ernestine is married to her husband Collen Shepherd for more than 61 years and has a son. 
She was born on 16 June 1936 in Baltimore, Maryland.
She is a Gemini, who authored the 2016 book: Determined, Dedicated, Disciplined to Be Fit.
The bodybuilder now gives fitness classes in various places.