Entertainment
Asian Ethnicity Actress Kristin Kreuk Leaving Acting Career? Does She Plan to Getting Married or Something Else?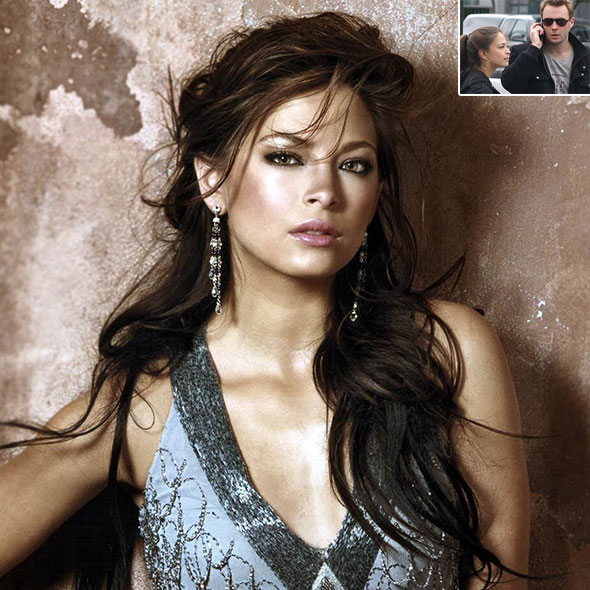 The Canadian-born actress Kristin Kreuk is rumored to be leaving acting for good. However, people are confused about why she went for it. Is she contemplating on taking a different career or leaving because she is getting married? Well, let's jump right into it.
Is Kristin Kreuk Married?
Well known actress Kristen is reportedly not married, but she has been in a long-term relationship with her boyfriend, Mark Hildreth, since 2004. This duo has been together for 17 years and has successfully kept their romantic life out of media.
Even though we do not get to see the couple together much often, both being actors, we hope we can see them together on-screen someday as their chemistry would be out of the world. Working in the same industry may be the reason how they crossed paths.
Although trying to remain a low-profiled Canadian couple, both were seen together walking down the streets. In 2010, Just Jared captured the couple together walking their dog in downtown Vancouver, Canada, which is also the birthplace of Kristin Kreuk.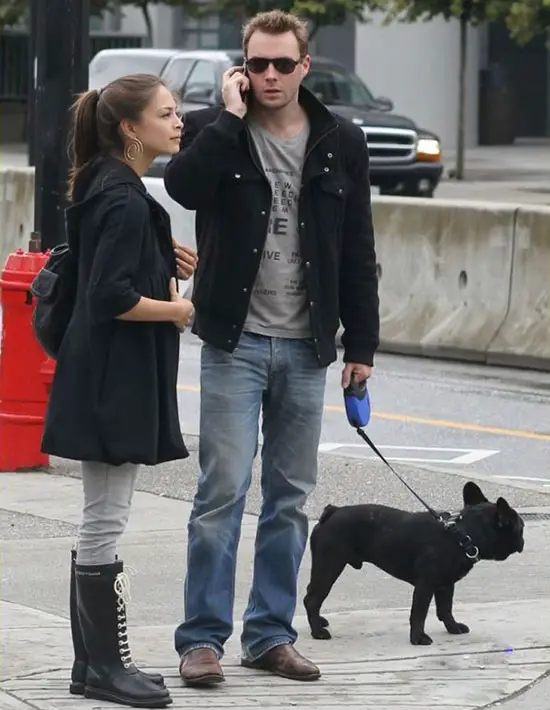 Caption: Kristin Kreuk with Boyfriend Mark Hildreth walking their dog in Vancouver, Canada, in 2010 (Source: justjaredjr.com)
They haven't taken any opportunity to disclose their plans of getting married and be in the bond of husband and wife. But, we can hope for the wedding bells to ring soon as the actors have great taste in style and their ceremony would be extremely beautiful.
Taking about married life and starting a family, there have been no records of Kristin being pregnant and having no children either, despite being questioned about her pregnancy many times on different social media. She has not bothered to feed in the rumors, which can be taken as a 'no' for an answer.

These questions can be seen and heard all around the media as the actor is about to be in her forties and people want to see the couple get married and have children. But, rather than abiding by the stereotypical married life, the said duo has been happy as the things are, and as fans, we can cheer for their happiness and well-being.
Apart from her personal life, the famous actress has made a name for herself in the entertainment industry.
Career
The real-life beauty of 'The Beauty And The Beast' is all set to end her acting career in five to seven years. As bizarre as it sounds to leave a prolific acting career, she has something better in her mind already. The 39 years old actress is thinking of taking a permanent role behind the camera in the production line. She says,
"I'd like to be out of acting and into producing within the next five or seven years. I don't know how realistic that is, but I'm certainly working towards that."
She further continued her explaining,
"I learned a new aspect of making a TV series and that's so exciting. I want to pitch and make shows and now, when I get the free time, I meet other people and we discuss ideas for new TV series. I want to be creating something."
But, even after saying she would quit acting, Kristin has successfully been part of 22 projects and 2 producing projects. She currently stands strong with a net worth of $4 million, which she accumulated throughout her career working on various TV series and movies.
Some of her best projects are "Snow White: The Fairest of Them All," "Street Fighter: The Legend of Chun-Li, Irvine Welsh's Ecstasy," "Ghostwriter" and "Chuck."
Kristen has also worked with excellent cast members such as Jay Ryan in "Beauty and the Beast" and Tom Welling and Jensen Ackles in "Smallville."
Canadian-born actor is also asked a lot about her ethnicity.
Short Bio
On December 30, 1982, Kristen Kreuk was born in Vancouver, British Columbia, Canada, to her parents, Deanna Che and Peter Kreuk. Kreuk shares a multiracial ethnicity. Her maternal grandmother is Chinese-Jamaican, her mother is Chinese-Indonesian, and her father is Dutch.
Standing at the height of 1.63 m with beautiful green eyes, Kristen is an actress and a producer.
Kristin Kreuk was also a competitive martial artist and gymnast who shifted her focus to the entertainment industry during her junior year of high school. And started her career soon after.
Stay tuned with us for future updates when the power couple gets married.