Entertainment
Eve Jobs [Steve Jobs' Daughter] Boyfriend, Parents, Net Worth
Eve Jobs is the daughter of Steve Jobs, a great innovator...she is 21 years of age, and was born on...she is dating her current boyfriend from...her parents are famous billionaires and businesspersons...has three siblings...the Jobs family has a net worth of around...the equestrian celebrates her birthday on...for her education, she goes to Stanford University...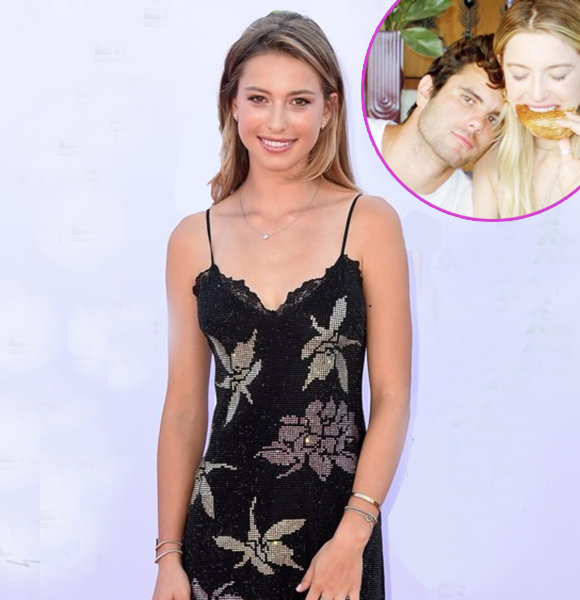 Eve Jobs is the daughter of Steve Jobs, a person who doesn't necessarily need any introduction. But, Eve, despite being the daughter of a rich and brilliant man, is carving her path to success in the world.
She is an equestrian and is quite good at it, having developed a passion for horse-riding at a young age.
But, what else is worthwhile learning about the daughter of a famous businessman and a talented personality in her own right?
Eve's Dating Life
Eve is the daughter of a wealthy person, which automatically must bring forth suitors. However, she has not been involved in many relationships, and the guys she has gone out with have had something in common with her.
And this leads to Eve's first boyfriend. The equestrian was seen going out with a fellow equestrian and business student Eugenio Garza Perez. The couple were together in around February 2018.
But, things didn't quite click between the two, and they separated after dating for a short time. However, the exact date of their split is not revealed yet.
Her Current Boyfriend
Eve didn't keep lingering around her past relationship and moved on quickly. And, this led to her finding her current boyfriend, Aidan Reilly.
Talking about Aidan, nothing much is known about him besides the fact that he goes to Brown University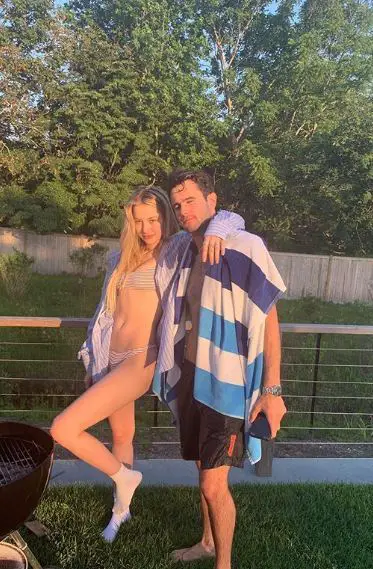 Eve Jobs with boyfriend Aidan Reilly in August 2019 (Photo: Eve Jobs' Instagram)
As mentioned above, Eve finds guys with whom she has some similarities. And, Aidan fits into her profile nicely as he is a water polo athlete.
Eve and Aidan are not hesitant to show their love for one another on their social media accounts, either. She often posts pictures of her and Aidan together during vacations.
Famous Family: Parents And Siblings
Not that it needs to be repeated, but Eve is the daughter of Steve Jobs, the co-founder of Apple. And her mother, Laurene Powell Jobs, is a businesswoman, too.
Related to Steve Jobs And Apple:- Tim Cook Inspiring Coming Out Story, Being Gay & Partner To Married Status!
Moving on to the children of Steve and Laurene, Eve is the youngest of four siblings. Her siblings are - sisters Erin Siena Jobs and Lisa-Brennan Jobs, and brother Reed Jobs.
However, Lisa-Brennan is her step-sister as she was born from her father's relationship with his former girlfriend, Chrisann Brennan. This was before he tied the knot to Eve's biological mother, Laurene Powell.
Unfortunately, Eve and the world lost a great innovator in Steve as he succumbed to pancreatic cancer on 5th October 2011.
Eve Jobs: Age, Bio, And Interesting Facts
Born in 1998 in California, the US, Eve celebrates her birthday on 30th April.
Eve was a dominant, strong character from her childhood. According to her father, she has the strongest will of any kid he had ever met. And that is reflected in the way she works hard for her career and dreams.
The equestrian was interested in horses and horse-riding from the very beginning of her life. She even stopped her education for a while for focusing on horse riding. Eve took a year off after high school graduation to solely focus on her passion for riding.
Read More:- Alexis Roderick Bio: Billy Joel Wife Age, Wedding Info, Net Worth, Ethnicity
However, this doesn't mean that she doesn't value higher education. The heiress studies at Stanford University and is also set to graduate from the university in 2021.
Going back to her equestrian career, she has competed against a few other celebrity kids, such as Bill Gates' daughter Jennifer Gates and Bruce Springsteen's daughter Jessica Springsteen. She regularly takes part in various horse-riding events around the world, even having won a few of them.
Talking about Eve's net worth, it is not known how much assets she owns as of November 2019. But, the Jobs family has a net worth of around $20 billion, according to Forbes.