Entertainment
The Gay Writer That Was Always Proud Of Her Sexuality: "Fannie Flag"
American actress-author Fannie Flagg has been an inspirational figure in the lesbian community for many years now...Unfortunately for Fannie, she hasn't much succeeded in her love life, despite her fan's expectations...She was once in a relationship with a lady friend long ago, but the affair failed to survive in long-term...So, did she settle for another partner or finally got married to a husband? Let's find out!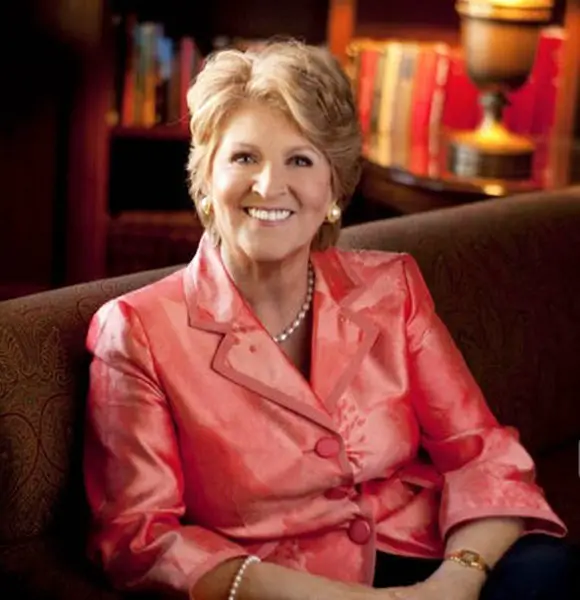 The iconic writer/actress Fannie Flagg dared to come out to the world while it was still taboo. The writer has never shied away from expressing herself and who she is. 
Born with the name of Patricia Neal, the 76-year-old has lived life on her terms. She was in a relationship with few women in her time and has been active in the writing and journalism business since 1966.
Being Proud Of Who She Is. Openly Gay!
The fellow writer has been in the news for her sexuality quite a lot. She was rumored to have married actor Dick Sargent, who came out as gay before his death.
She never had a husband or was not engaged to a man. The Alabama-born writer has been openly out as a lesbian for a long time, and her most talked-about relationship was with the actress Susan Flannery. 
These two shared quite an amicable relationship, but as Flannery could not keep up the truth of her sexual orientation, they parted ways. However, they did live under the same roof as long as the relationship lasted.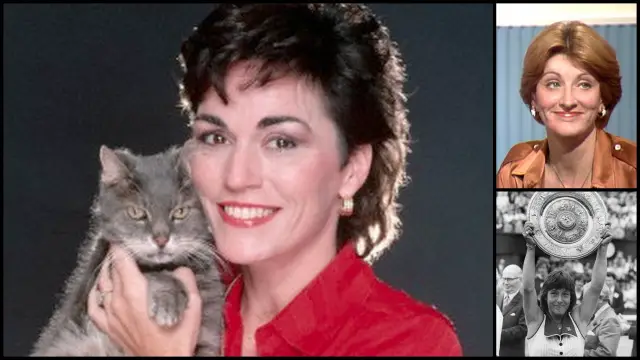 Fannie Flagg(top from left) and Rita Mae Brown(remaining two)were in a relationship in the 80s (Photo: Autostraddle.com)
In around the 1970s, Flagg was dating Rita Mae Brown, a writer, and LGBTQ activist. The relationship ended after Brown fell in love with a tennis player named Martina Navratilova. 
Legendary Actress' Death:- Bollywood Loses a Gem! Veteran Actress Sridevi Kapoor Dies at the Age of 54
Flagg also released a novel named "Fried Green Tomatoes at the Whistle Stop Cafe." This novel revolves around the semi-romantic relationship of two women.
However, this novel cannot be labeled as a lesbian love novel as the 76-year-old doesn't hint at romantic essence between their friendship.
Where Is She Now?
The 76-year-old does not care to keep updated on her social media; however, her work has always been appreciated behind the scenes. 
Despite her writing profession, she is an actor too. She has acted in movies such as "Crazy In Alabama," from which she started being known as a well-reputed actress. Her acting career has been prominent mainly in the '90s. 
Flagg also had a career as a writer in the TV show "Candid Camera." Since then, she started appearing in the game show named "Match Game and Pasword."
Talking about her life now, in 2017, she shared that she has several stories lined up, so the fantastic writer might be cooking something interesting for her readers to enjoy.
Achievements And Net Worth
This proud lesbian artist has been in the industry for a while now. During her period, she has achieved what some people could only dream of. 
The story that gave her the most success was the "Fried Green Tomatoes at the Whistle Stop Cafe." The film adaptation of the novel was released in 1991, which caught the eye of the masses.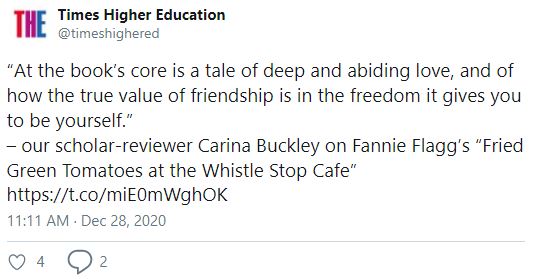 Later, the film was nominated for two Academy Awards and received an award from the "Gay and Lesbian Alliance Against Defamation (GLAAD)."
The critically acclaimed novel has been roped in by NBC to be adapted as a film/novel in 2020. In addition, the artist has ventured into writing shows, books, acting, and TV, which has led her to make a significant amount of money in her career. 
Having most assets accumulated from her writing, she supposedly has a net worth of 1.5 million. 
Openly Lesbian Writer:- Fran Lebowitz Married & Partner | Lesbian Author Has Love To Flaunt?