Entertainment
Fans Shocked By Lagertha's Vengeful Act in the 4th Season of History's 'Vikings'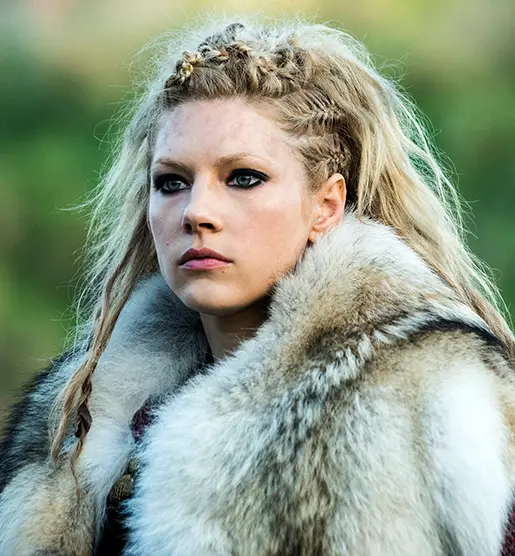 The wait is over!!! Lagertha, at last, retaliates for the affront brought on by the Viking Warrior Kalf. 
In the most shocking turn of events in one of the most popular Television Series, "Vikings", Lagertha (Katheryn Winnick) took her revenge against Kalf (Ben Robson) and stabbed him to death. 
Fans were familiar about their scorn/love relationship. But no one had thought that Lagertha, one of the best characters of the series, would take her revenge in such badass way.
The ex-wife of Ragnar Lothbrok and the mother of two, Lagertha pledged to kill  Kalf and others who wounded her son, Bjorn, during the war in Season 3.
The shield maiden Lagertha uncovered that she was pregnant in the 5th episode of Season 4 titled "Promised." Kalf proposed and got her to marry him. Anyone who remembered "the promise of Lagertha to kill Kalf one day" should have seen what was coming next. On the wedding day, she killed him by stabbing a knife into his gut.

The interesting fact was that she kissed him while he was bleeding. Is it because of her love towards him or is it a mockery? To know that, you have to watch the next episode of Vikings which will be aired on 24th March?
The depiction of Lagertha by Canadian on-screen character, Katheryn Winnick, is tremendously alluring. Katheryn has brilliantly portrayed Lagertha's powerful persona and actions. The 38 years old actress is currently busy with her upcoming movies "Geostorm" and "The Dark Tower."