Entertainment
Fantasia Barrino Rushed With Husband Kendall Taylor; What Went Down Was Bliss
The R & B singer, Fantasia Barrino rose to fame as the winner of the third series of American Idol in 2004. Not only huge name and fame, but the singing sensation is also blessed with a handsome husband, with whom she got married two times. After dating for a short period, Fantasia tied the knot with the man she describes as her "best friend."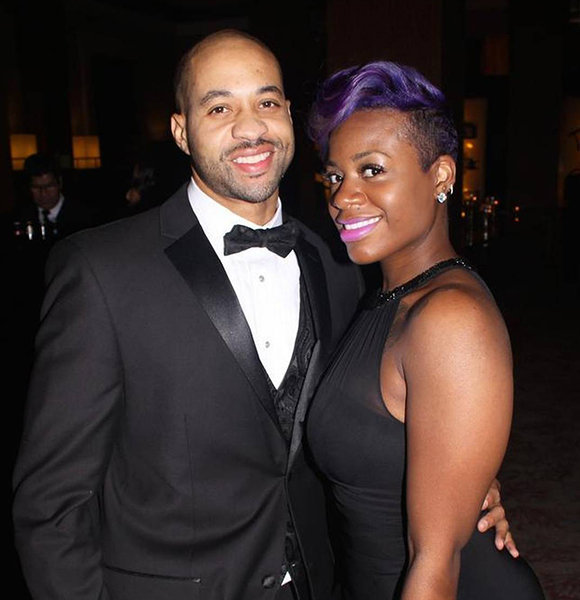 Fantasia Barrino is an R&B singer who catapulted to stardom after winning the third season of American Idol in 2004. 
Her powerful vocals and exceptional performances also earned her the distinction of becoming the first vocalist to have their first single debut at number one on the Billboard Hot 100 chart.
Not only does the singing sensation have a large name and renown, but she also has a lovely husband with whom she has married twice. 
Fantasia married the man she described as her "best friend" after dating for a brief time.
Do you want to know all about their love story? 
We've got the inside scoop on Fantasia Barrino's marriage as well as other secrets about her personal life for you!
Fantasia Barrino Bound In Marital Bond!
The former American Idol winner, Fantasia is a married woman, who got married two times with her husband; she remarried her husband, Kendall Taylor on the occasion of Christmas 2016. 
She even took to Instagram the next day to flaunt her big day, where she uploaded a moment of her marriage with her husband.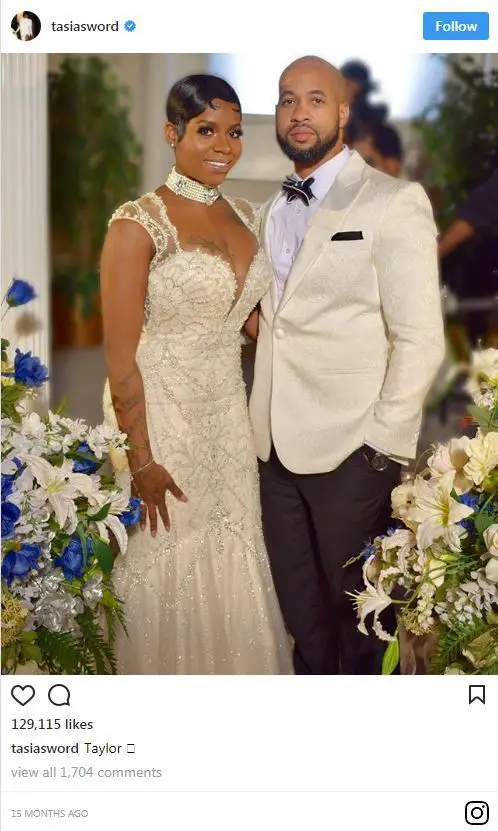 Fantasia Barrino with husband, Kendall Taylor (Fantasia Barrino's Instagram)
The couple celebrated their one year marriage anniversary in a unique way by walking down the aisle again. The former American Idol sensation and love of her life relived her marriage moments for the second time. 
She also shared another Instagram image the same day with the caption that explained that she can get married to Kendall again. The caption read, 
"I Love You so much that I'd do it over and over and over again! When I met You, I just never knew!! It's almost like I may have known you in another life. Like this love has happened before and that's how it works so well between us because we've been here before. So we did it AGAIN!! The right way.. so....Yes I DO ?#Love #shareyourlove"
Fantasia first met her husband, Kendall Taylor, at a nightclub, and they started dating each other. The couple followed three weeks of dating before they got married. The pair tied the nuptial knot in a romantic ceremony on a yacht on 19th July 2015.
Fantasia's first wedding was an incredible event decorated with gorgeous red roses filled with diamonds. After binding into a beautiful bond, the bride took to Instagram in December 2016, where she had shared her feelings through a caption that says,
"Meet the Taylors. He's the reason I sing #SleepingWithTheOneILovewith so much passion. My right hand and protector." 
Despite the love they share, the couple, till this date, shares no children together.
Failed Relationships And Tragic Events
Before sharing the sacred vows with Kendell Taylor, the 31-year-old singer was intimate with Zion Quari Barrino. She gave birth to Zion Quari Barrino, a daughter, with her then-boyfriend back on 8 August 2001.
But it was not the first time she was a mother to a child, as she previously gave birth to a son named Dallas from her ex-husband, Antwuan Cook. The singer also opened up about post-split effects with Antwaun in a Billboard interview in July 2016.
She revealed that she felt so humiliated during the divorce trial that she attempted suicide by consuming a bottle of aspirin. In the divorce trial, she was accused of home-wrecking, pregnancy, and sex tapes. 
A similar kind of bad omens befell Fantasia in September 2017 again. Her younger brother, Xavier Barrino, got critically injured due to a motorcycle accident in Charlotte, North Carolina. 
The 2018 ESSENCE Fest performer remained on her brother's side during his hospitalization and rehabilitation days, also shared on her social media. 
Soon after, while her brother was making a recovery, she had to deal with another family tragedy- the death of her oldest nephew, Tyquan, the son of Fantasia's musician brother, Ricco. 
But the beauty, despite such tragic moments in the past, has learned to move on and is currently living blissfully with her husband, who is also her best friend.
Keep Visiting for the emerging updates on the life of Fantasia Barrino