Entertainment
Farrah Aldjufrie Dating Life, Who Is Kyle Richards' Daughter Boyfriend?
Farrah Aldjufrie is a reality TV personality and businesswoman...born on 31 October...Parents...Kyle Richards...father...Guraish Aldjufrie...married...split in 1992...currently dating Alex...owner of Beverly Hills Car Club...romantically involved...Michael Fogel...founder of The Agency RE...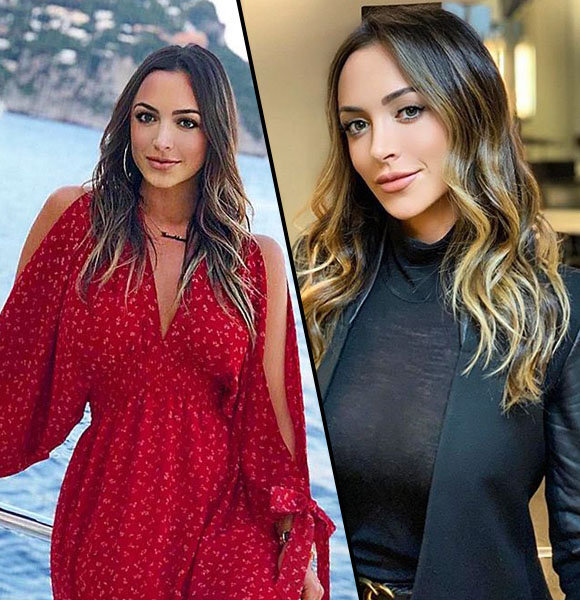 Farrah Aldjufrie is a reality TV personality and businesswoman who often appears on The Real Housewives Of Beverly Hills (2010--present). Her mother, Kyle Richards, is one of the main cast since the first season. Farrah is also the founder of The Agency RE, a global luxury real estate brokerage and lifestyle company based in Beverly Hills. She is also the Director of Client Relations in The Agency.
Age & Parents
Farrah's mother, Kyle Richards, married Guraish Aldjufurie, an Indonesian real-estate developer in 1988, and had Farrah on 31st October of the same year. She was just 19 at the time. 
More About Kyle Richards:- Kyle Richards' Net Worth In 2018, After New House Had Burglar Visit!
Guraish and Kyle met for the first time during a Tina Turner concert. At the time, he was studying in the US and was conscious of his not so good English. After getting help from his friends, he finally asked her out, and it wasn't long until the two of them got serious about each other.
The couple stayed together for four years before eventually splitting in 1992. Kyle opened up about the reason for their split to bravotv.com.
"I struggled with the being married part. Now I've got the wife part down, but that's hard to be a wife at that age. I eventually I couldn't do it and I left, and I felt so guilty for so long. I felt so bad. I was too young to be married. We are still friends and he's friends with my husband."
Kyle went on to marry Mauricio Umansky in 1996. Together, the couple has three daughters: Portia Umansky, Alexia Umansky, and Sophia Umansky. 
Though no longer a couple, Guraish has maintained a very good relationship with his ex-wife and is especially close to his daughter.
Boyfriend & Past Relations
Farrah is dating Alex Manos, the owner of Beverly Hills Car Club, since 2018. He buys, restores and sells classic cars. The two often post about each other in their social media.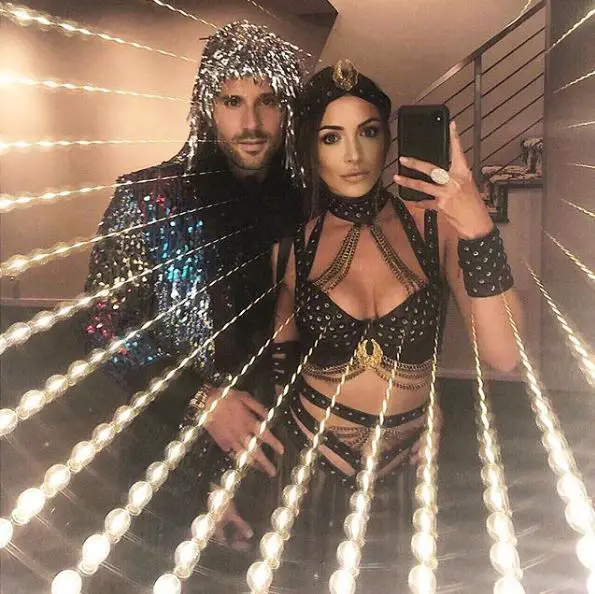 Farrah Aldjufrie with her boyfriend, Alex Manos in October 2018 (Photo: Farrah Aldjufrie's Instagram)
Before dating Alex, Farrah was romantically involved with Michael Fogel from 2016. Their relationship ended somewhere in late 2017. After the split, Michael went out with Corrine Olympios from December of the same year. 
Interesting Facts
Farrah's mother, Kyle Richards, has a net worth of $50 million and ger stepdad, Mauricio has a net worth of $40 million, according to celebritynetworth.com. 
She is close to both her stepdad and her birth father. Both Mauricio and Guraish are real-estate developers.
Explore:- Ken Block Married Life With Wife, Also Kids & Net Worth Details
She got a Bachelor of Science in Psychology from the University of Southern California.
She has an Associate's degree in Liberal Arts and Science (Liberal Studies) from New York University.