Luckily, for Finn Roberts, he has two...seen with any girls and no pictures...Finn regularly updates photos with his super cool...brown hair and grey eyes are the eye candy of many hot...At times it seems complicated to stay away from girls...It is a close-knit and supportive family...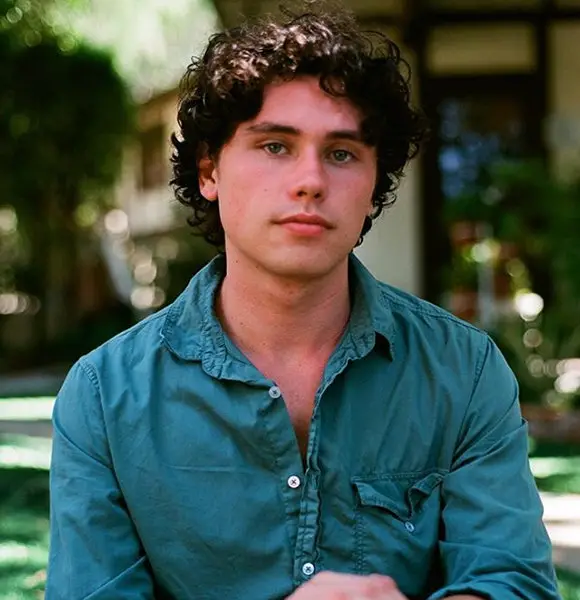 Every actor has a role in a movie or a series that portrays him in a new identity. Luckily for Finn Roberts, he has two roles, he played so far in his television series that people will possibly become his legacy.
One of the roles is the 23-year-old's portrayal of Alex Woods. He played the character of an American teenager alongside Dallas Hart in the Netflix original series Greenhouse Academy in 2017-2018. 
The other role is his character as Jason Connelly in the Canadian television series, Side Effects, in 2013-2014.
Family And Career
Born on 22nd April 1996, Finn holds American citizenship with a white Caucasian ethnicity. He was born in the household of Anna and Matt Roberts. He also has three siblings: all brothers named Joe, Leo, and Pascal Roberts.
The first Child Of A Supermodel:- Helene Boshoven Samuel Wiki: Bio-on The 13 y.o Doppelganger of Heidi Klum
Finn gives credit to his parents and brothers for his professional success as he has a close-knit and supportive family.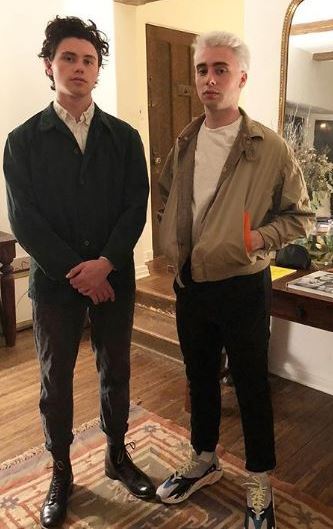 Finn Roberts (on the right) with his brother Leo Roberts (Photo: biowikis.com)
Finn regularly updates photos with his super cool and charming brothers on his Instagram. Apart from his family and support in his personal life, his professional career is a gradual growth from his early days at Side Effects.
His debut film was 2016's 20th Century Women, an American comedy-drama film written and directed by Mike Mills. Finn also did short movies like Nikolai (2013), Ourobros (2015), and The Debt (2018).
Apart from the movies, he is much known for his roles in the first and second season of Greenhouse Academy, Shameless (2015), and Side Effects (2013-2014).
Besides his career as a famous actor, Finn has also worked as an assistant director in multiple TV shows and movies.
Dating Girlfriend Or Gay?
The man of average weight and decently tall height, Finn is the eye candy of many young fans. His birthday April 22nd is remembered by his fans, esp. his lady fans. As Finn's estimated net worth passed the $200 thousand line in 2018, he is heading towards his true potential in professional and personal life.
No wonder, he continues to mesmerize his lady fans with his wealth and good looks. 
Know Another TV Star:- Movie Star Andrew Walker Wedding Vows With Wife, Shattered Or Sacred?
But, sorry ladies! Admittedly, Finn is taken. Nevertheless, he has done quite a remarkable job of keeping his personal life secretively, only scattering hints about his girlfriend, Savannah Levin through his Instagram.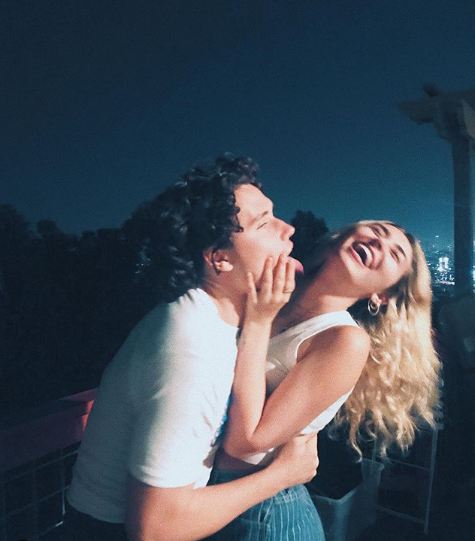 Finn Roberts with his girlfriend Savannah Levin as seen in September 2019 (Photo: Savannah's Instagram)
Finn's first photo with Savannah surfaced in Savannah's Instagram during the Christmas time in December 2017. More pictures were seen in 2018 and have continued surfacing in 2019 in Finn's as well as his girlfriend's Instagram. 
In one of his 2019 Instagram posts, he thanked his partner for taking him to her prom:
Big thanks to my girlfriend for taking this crazy boy to his first prom. @jimmymarble this party was dope mate
Despite lovely pictures and comments on social media, Finn is yet to turn his girlfriend into his wife. His fans have to wait and see if his relationship matures into something more meaningful in the future.