Entertainment
Former Fox 5's Amanda Davis Life Too Messy To Have A Married Life With Husband In It? All Of Her Struggles Revealed
Former Fox 5's Amanda Davis Life Too Messy To Have A Married Life With Husband In It? All Of Her Struggles Revealed Amanda Davis, the Veteran News Anchor, who is one of the favorite faces you possibly have seen on the show Fox 5, is no different regarding the life she lived. Despite being very successful and loved by many, what kept her involved in bitter part of life? does the problematic life, has anything to do with her, not sparing thoughts on getting married?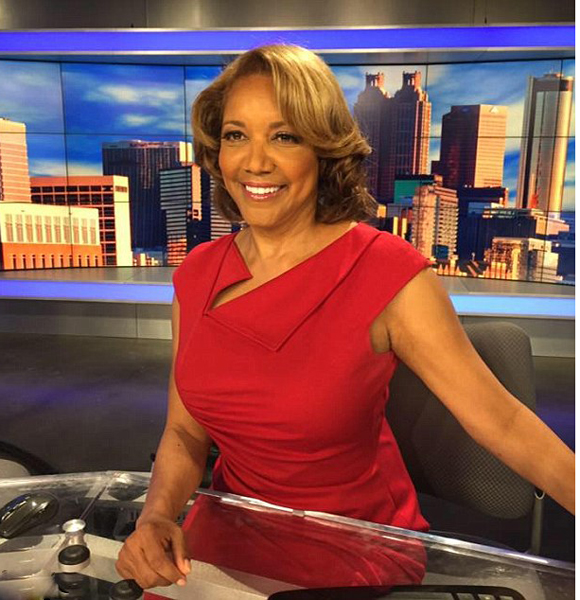 Quick Information
Date of Birth 1955-10-17 (Death: 2017-12-27)
Nationality

American

Birth Place

San Antonio, Texas, United States

Profession

Broadcaster

Birth Name

Amanda Marie Davis

Ethnicity/Race

African-American

Father

Theodore Roosevelt Davis

Daughter/s

Melora Rivera

Net Worth

Not Disclosed

Career

1979–2017

College

Clark Atlanta University

Height/ How Tall? N/A
Weight

N/A

Hair

Long

Lesbian

No
If you prefer sleeping in the bed of roses, you need to prepare yourself for getting pricked by thorns. Life is beautiful, but there are things in between to jag us. We will face the hurdles, but we require living through the struggles.
Amanda Davis, the Veteran News Anchor, who was one of the favourite faces you possibly have seen on the show Fox 5, was no different, regarding the life she lived and the struggles she went through.
Despite being very successful and loved by many, what kept her involved in the bitter part of life? Let's find out what were the struggles she went through and know if the problematic life had anything to do with her not sparing thoughts on getting married!
Series Of Struggles Despite A Successful Life!
Amand Davis had been the renowned face of Fox 5 for 26 years. No wonder she was called the veteran of News anchoring as her work in Fox 5 has been awarded multiple times.
It was her dedication towards her work that earned her 26 years in the show.
Caption: Amanda Davis, announced her retirement from Fox 5 (Published on Jul 2, 2013).
Amid all the positive things she was surrounded by, she still went through a hard time in her life, muddling. The reports stated that Amanda was an alcoholic and Amanda herself admitted, she was one of them.
It was 2012 when things started to take the wrong turn for her, and she ended up being arrested for DUI (driving under the influence) after a collision. Sunday night on 11th November 2012, she was charged with DUI, reckless driving, and failure to maintain lane.
According to the report of Atlanta Police Department, the news anchor was driving a green Fiat northbound in the southbound lane of Piedmont Avenue, when she struck a black Toyota Corolla driven by David Jarman.
Both the vehicle suffered the substantial damage at the front-end, and David was even taken to hospital for complaining about the injury.
The police at the scene reported,
"He could smell a strong odor of alcohol coming from her person, He also noted Davis had watery eyes [and] slurred speech." 
APD Sgt. Gregory Lyon also revealed; while he questioned Amanda if she had been drinking? She responded affirmatively. However, she was later found not guilty and released after being asked to perform 20 years of community service.
In a radio interview with Atlanta station V-103, Davis expressed that the aftermath of her 2012 arrest was awful and said
"The incident was "more (a case) of distracted driving than drunk driving, I do understand the dangers and problems of drunk driving,"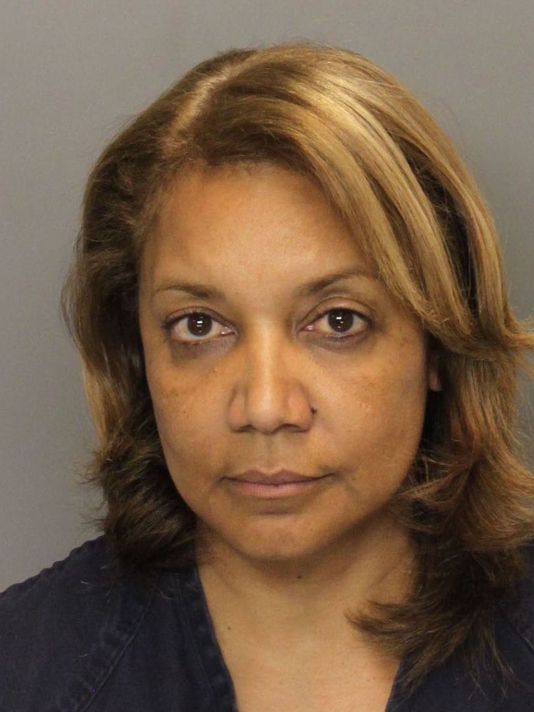 Caption: Amanda Davis' DUI mugshot.
Picture Credit: Rollingout.com
The series didn't stop there, as she was again arrested for DUI in June 2015. It was her second arrest in the tenure of just three years. She had her trouble last December as well, as she got arrested on a suspended license.
According to Cobb police, Davis was driving a blue Mercedes, when she was pulled over by an officer for an expired tag who later discovered her license was suspended.
Why Wasn't Amanda Married?
Was it the alcoholic addiction, that was restraining her from moving forward in her life with a partner?
Amanda had been admitting to the fact that she was an alcoholic and her daughter drove her to the treatment facility where she realised, halfway through the treatment; that alcohol changed her brain and increased her craving for drinks. 
Amanda reportedly spoke about how she fell for a man of her dreams back in 2004, and that was when she started drinking the mixed drinks. They enjoyed their company and were having the best time of their life. She divulged,
"I thought he was my knight in shining armor, He was older than me. He was successful, so I thought it was going to be a mature relationship. We would travel, enhance one another's lives and have wonderful time."
However, the relation ended sooner, as she further added,
"But Two years later, he proposed only to call it off months later. I was devastated. It took me six more years to figure out he didn't want the same things I did."
Unfortunately for her, she didn't get to turn that man into her husband; whose identity she didn't reveal. Since then, she was not reported of being dated anyone in her life.
As mentioned above, Amanda does have a daughter named Melora Rivera, who is also kept under the radar. She neither spoke about her daughter nor regarding who her father is.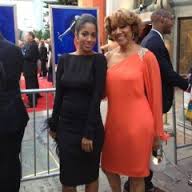 Caption: Amanda with her daughter Melora Rivera.
Photo Credit: thelifeofriley.squarespace.com
However, few sources report, Melora Rivera is working in Hollywood for Salim Akil and has scored a cameo in the movie "Sparkle." 
It's not just her family life that she kept close to her chest, Amanda's net worth which she accumulated from her hard work throughout her career is kept private too.
Updated:
Amanda Davis is No More:
Amanda Davis passed away in Atlanta today following a massive spontaneous stroke that she suffered. As per reports, she was rushed to the hospital for treatment on Tuesday 27th December when she was at the 'Hartsfield-Jackson Atlanta International Airport.' 
As per Sharon Reeds' tweet, Amanda was surrounded by her friends and family when she passed away,

As of now Twitter is flooded with the prayers that her colleagues are sending to Amanda's family members,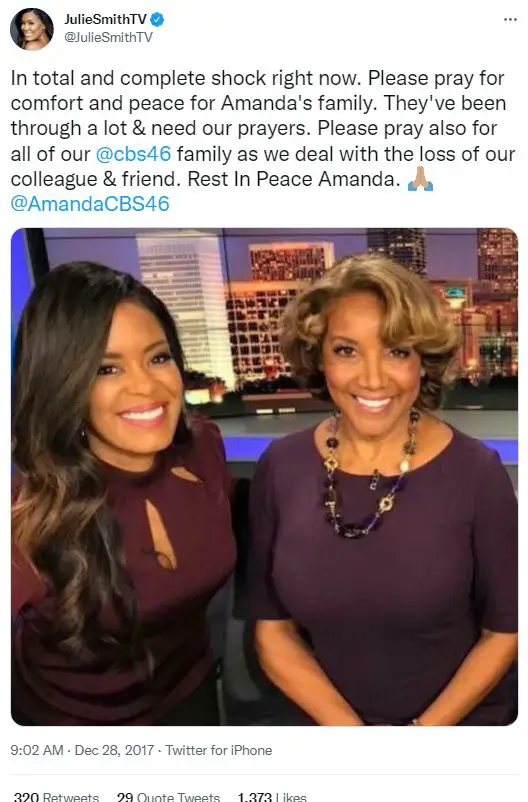 Rest in peace Amanda!