Entertainment
Fox News' Neil Cavuto Battle Against Cancer and Multiple Sclerosis. Net Worth of $23 million, Annual Salary?
One may have faced 'Life and Death' situations in their life. If only that person stands tall to fight his problems head on, he can live to tell the tale. One of such survivor and inspiration is the Television anchor, Neil Cavuto, 57,  who has not only survived through a vicious Cancer but is also fighting Multiple Sclerosis (MS) at the moment. He has recently (in June) recovered from an open heart surgery.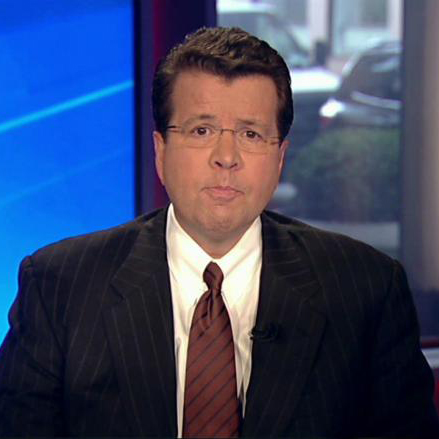 Quick Information
Relationship Status

Married

Hair

Short

Height/ How Tall? 5 feet 10 inches
College

American University, St. Bonaventure University

High School

Immaculate High School

Career

1996-present

Net Worth

$23 Million

Salary

$7 Million

Gay

No

Wedding Date

1983

Divorce/Split

Not yet

Wife/Spouse

Mary Fulling

Date of Birth Sep 22, 1958
Daughter/s

Tara Cavuto

Son/s

Bradley Cavuto, Jeremy Cavuto

Mother

Kathleen T.

Father

Patrick Cavuto

Ethnicity/Race

Italian, Irish

Zodiac Sign

Virgo

Birth Name

Neil Patrick Cavuto

Profession

News Anchor

Home Address

Mendham, New Jersey, U.S.

Birth Place

Westbury, New York, United States

Nationality

American
One may have faced 'Life and Death' situations in their life. If only that person stands tall to fight his problems head on, he can live to tell the tale. One of such survivor and inspiration is the Television anchor, Neil Cavuto, 57,  who has not only survived through a vicious Cancer but is also fighting Multiple Sclerosis (MS) at the moment. He has recently (in June) recovered from an open heart surgery.
Neil Cavuto is the commentator and anchor for Fox Business Network hosting three different shows for Fox News including FNC's Your World, FNC's Cavuto on Business, and FBN's Cavuto. He also serves as senior vice president, managing editor and anchor for both Fox News Channel and Fox Business Network. Many people, even his admirers often forget about his past struggle with cancer. Learn about it below.
Neil Cavuto Battle Against Cancer!
He has reached the summit of success but to get there; he had to start from the bottom and battle with the biggest health obstacle possible; Cancer. If that wasn't enough, he is also suffering from a disease that has no cure; Multiple Sclerosis. He found out about his Multiple Sclerosis around 20 years ago. 
Neil Cavuto had survived a fatal brawl with Cancer a decade earlier. He had thought that it was the end of it when he suddenly started to feel similar symptoms of episodes of blindness, tingling and other strange feelings during the summer of 1997. Back then, it had almost been a decade of being free from cancer for Cavuto.
Because of the strange symptoms, he feared his cancer was returning. Later, he was diagnosed with Multiple Sclerosis, an incurable disease of the nervous system, in 1997.
He gave a moving interview (in 2015) on Good Morning America (GMA) about his struggle with MS.
Caption: FOX Business Network's Neil Cavuto talks MS on Good Morning America, 2015.
Source: Claire Hasley, Youtube
Cavuto had already revealed about his health sufferings back in 2005, but not many people knew about his sufferings.
In life, Cavuto started to fall behind. This disease caused him to go through episodes of blindness, tingling, numbness, loss of balance and memory. He tried to think straight and move on with his life, but his illness would many times numb his legs disabling any movement. It would restrain his larynx disabling his voice, and many times it would blind him during his interviews. He could not even see who he was interviewing.
What was worse was that unlike his Cancer, which he had treated with months of excruciating chemo and radiation, MS was not treatable. The most important thing that had helped him during the painful chemo and radiation session was the hope that it will be over at some point. But because of this disease called MS, he would have to learn to live with it. It was difficult for a time, but soon Cavuto pulled himself together. He started exercising his memory so that he could use it every time his other senses went out.
It has been working out for him pretty well. At first, he was furious towards the disease with feelings like," Why Me?". But now he is thankful for his illness. He believes that his sclerosis has made him a better human being. In the past, he was self-centered, but now he has become kinder. 
His Salary and Net Worth:
His salary has not been disclosed yet, but he has a staggering net worth of $23 million dollars (estimated). He has now been supporting activities in support of health victims like himself. He is also involved with several 'cause-related' organizations such as MS Society, National Fatherhood Initiative, Boy Scouts of America, Catholic Charities, United Negro College Fund and more.
Neil's Married Life, Wife, and Children:
He is still considered one of the best journalists in the country. He is very thankful to his friends and family who have made it possible for him, especially his wife, Mary Fulling and his boss, Roger Ailes, for being so understanding. He is very thankful to his loving wife displayed in the photo below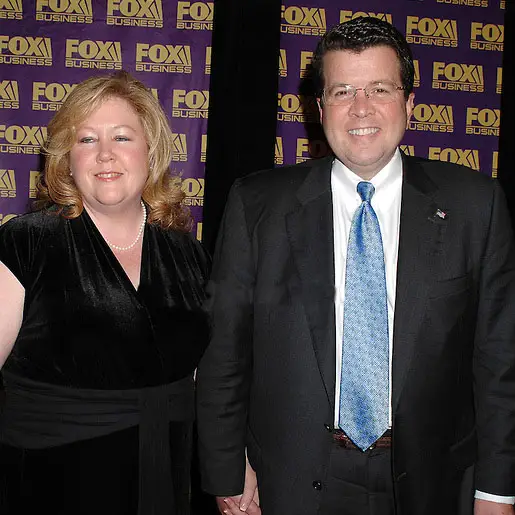 Caption: Neil Cavuto with his wife Mary Fulling at the FBN's launch party on October 24, 2007, at The Metropolitan Museum of Art's Temple of Dendur in New York. Neil and Mary have three children Tara Bradley and Jeremey, two of their children (two sons) are adopted.
Photo Credit: photoshelter.com
Recuperating His Health?
After a successful open-heart surgery in June 2016, he will return to the job soon. People reported via a FOX News spokesperson, "Neil Cavuto had open heart surgery yesterday and came through it with flying colors," he said. "Knowing Neil, he'll be back as soon as he can, but he is slated to return to hosting his three programs on Fox News Channel and Fox Business Network later this year. Everyone here is wishing him a speedy recovery." 
He was out of duty since May 31; He returned to his duty on July, 12th, 2016 following the surgery. He actually didn't return to his on-screen duties but wrote an article on Businessinsider, which was published on 12th of July. In the article, he went on to defend Fox News' then boss Roger Ailes who has been accused of sexual harassment by Fox former anchor Gretchen Carlson, 50.Unfortunately for Roger (who is married to 20 years junior NBC veteran Elizabeth Ailes) and Neil, Roger, who was the Fox News'  founding Ceo since 1996, resigned on Thursday, July 23, following the sexual harassment allegations and later on, passed away at the age of 77. Neil is known to be an admirer of Roger. 
Neil Cavuto Returns, Surrounded By Smiles And Laughs
Neil was resigned with Fox News with a multi-year contract in January 2016, but he didn't return to his show ' Your World' until September of the same year. However, his return was celebrated quite well in a hilarious manner. 
Caption: Neil Cavuto is Back! Return to Fox News' 'Your World.'
Neil thanked his fans and colleagues for the warm welcome and was quoted saying, 
"I am very happy to be back. I am very grateful for all of you who have written and wished me well and even those who didn't," and further added,
"But like Adele says, it's time to say hello again to the real host of this show!"
Neil Cavuto Fires Back Against Trump's Fake News Accusations
'Fake News' has been flying around a lot recently, and a lot of it has to do with Donald Trump and his tweets as well as his words which have been heavily criticized. Many agree that Donald Trump likes to label any news that raises facts, points, and opinions against him is named as 'fake news' by him, and he has been discouraging people so far from supporting such news.
However, many of these news reporters and journalists have called out Trump for labeling their news 'Fake' without any basis whatsoever. One of these reporters, is Neil Cavuto.
Caption: Neil Cavuto calls out President Donald Trump, "Mr. President, you are the problem."
In early July 2017, Neil devoted an entire news segment relating this issue as well as pointing out some tips and 'common sense advice' to the current POTUS. Neil called out the President for his actions as well as heavy criticized his choice of words, especially when tweeting where he has gone on to call major News sources as 'Fake News' and insulted national as well as international politicians and officials.
"Use these critiques you're now hearing from usually friendly and supportive allies as sort of like an intervention, Because firing off these angry missives and tweets risk your political destruction," 
says the 'Your World' anchor who further went on to call President Trump for "scapegoating," "feeding [his own] beast," and "acting beastly with [his] own guys."
In recent news, President Trump has taken national actions which have discouraged many Americans and continues to do so. His choice of withdrawing from the Paris Agreement, refusal to admitting his commitment to aiding NATO allies under attack and rash comments about London's mayor have alienated many supporters and forcing many voters to doubt their voting decision already.