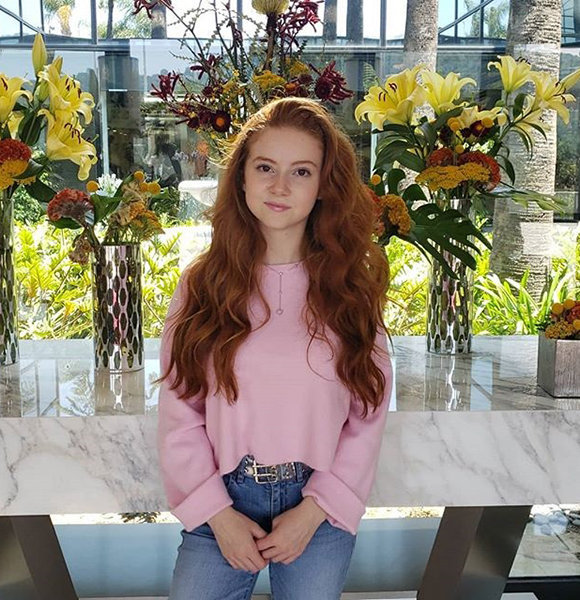 Francesca Capaldi is an American actress famous for appearing as Chloe James on Disney's TV show Dog With a Blog.
She got nominated for the Young Artist Award due to her excellent performance in her starting years.
Interestingly, she also made a memorable appearance in the famous sitcom How I Met Your Mother as a 7-year-old Lily Aldrin. Besides TV shows, the child actor made her film debut in the 2012 comedy movie 3 Day Test. 
Bio: Birthday, Siblings
Francesca was born on 8th June 2004 in San Diego, California.
She grew up in the neighborhood of La Jolla, a hilly community in Cali. Her birth name is Francesca Angelucci Capaldi while her parents lovingly call her with her nickname "France."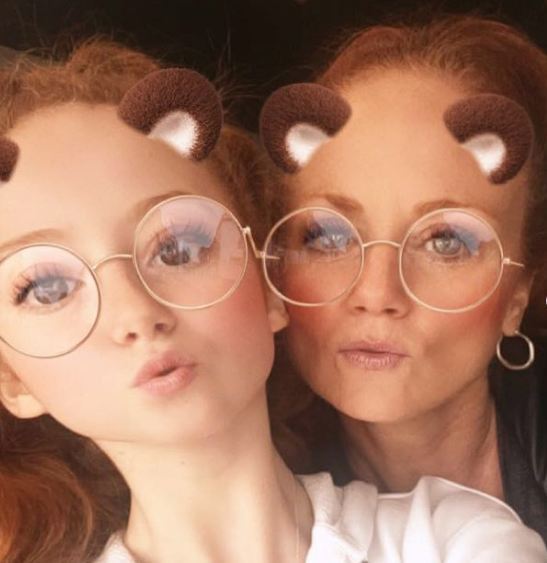 Francesca Capaldi takes a selfie with her mother on her birthday on 29th June 2018 (Photo: Francesca Capaldi's Instagram)
The actress's father, Anthony, is in international sales while her mother Gina Capaldi is a former saleswoman.
Both of her parents are of Italian descent, and she is their only child in the family. However being a single child hasn't deprived her of experiencing brotherly and sisterly love, all thanks to her acting career. 
In 2015, France sent a sweet birthday message to G Hannelius, her onscreen sibling from the show Dog With A Blog. She was joined by her other onscreen brother, Blake Michael to express the birthday wishes to G Hannelius.
More On G Hannelius:- G Hannelius Already Has A Dating Affair! And Her Boyfriend Is Somehow, Just Perfect
Career, Movies, Net Worth
Surprisingly, Francesca began her career in acting even before she learned to walk adequately. In 2005, while her parents were having dinner in a restaurant, a casting agent offered her a role in series through her parents.
Due to her natural red colored hair, she was chosen on the spot to act in several projects.
The actress even voiced the role of the Little Red-Haired Girl in the 2015 film The Peanuts Movie. It seems that having naturally red hair can have its perks in the showbiz industry.
Now, with an attractive height of 4 feet and 9 inches (1.45 meters), she earns more than $5000 weekly, which can certainly come in handy for her college education.
Age, Boyfriend
Ever since the 15-year-old actress kissed for the first time in the movie Max 2: White House Hero (2017), fans have speculated if the actress has started dating anyone offscreen too.
Explore:- Sally Hershberger Partner, Lesbian, Net Worth, Family
But, the red-haired actress hasn't been dating anyone right now. In a Valentine day post of February 2019 also, she Instagrammed a picture featuring only herself. 
So, it is safe to assume that Francesca is busy with her acting career and high school.