Entertainment
Francia Raisa Reveals Awkward Dating Experiences On Interview; Also Know About Her Boyfriends!
In one way or another, it is an exciting thing to know about our favorite Celebs' love life. Undoubtedly it is like the ordinary people's outing, but when it comes to stars there's quite a difference.Let's talk about Adrian Lee of 'The Secret Life of American Teenager' who claims to have awkward dating experiences.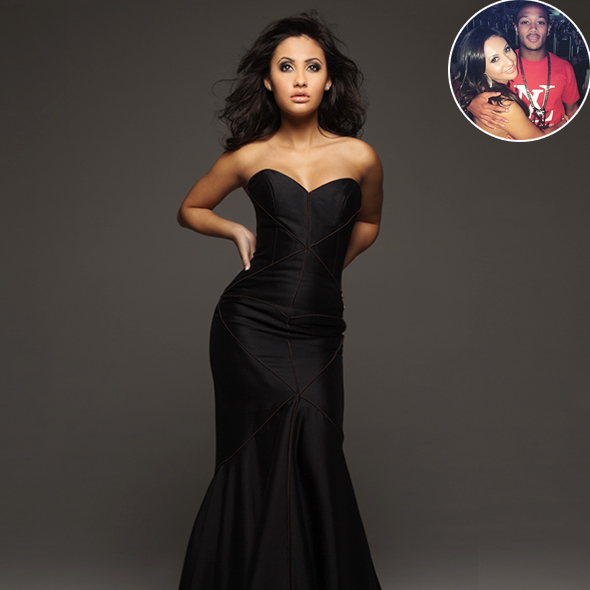 In some way, it is an exciting thing to know about our favorite Celebs' love life. Undoubtedly celeb dates are likewise to the ordinary people's date, but when it comes to the dating experience, there's quite a difference. Let's talk about Adrian Lee of 'The Secret Life of American Teenager' who claims to have awkward dating experiences.
'Let's hang out'; another way of asking for a date?
California-born actress Rasia while talking about the role in Christmas Bounty 2013, in an interview, chatted about her film, dating frustrations and comparison of her with Kim Kardashian.
While talking about the dating experience, she mentioned how she was out for dinner with a guy without knowing that it was a date. She stated,
"You know what happens to me a lot? I've gone on dates and not known that they're dates."
Woah! Now that was something. She added,
"Earlier this year, I guess I went on a date with this guy. I would run into him a lot and he told me that we should hang out."
Furthermore, She openly said how boys have become difficult to understand. She vigorously added,
"Mind you, guys these days don't know how to ask you on a date. Just say it's a date. We went to dinner and we're talking about relationships and I told him that I was really happy being single at the time and that I didn't want a boyfriend. "
She continued,
"And he goes, 'If you want to be single, then why are you on a date with me?' My friends make fun of me for this. Guys don't say, 'Hey, can I take you on a date?' They go, 'Let's hang."
When a guy asks for a date, there would be no date word mentioned. They just say "Let's hang." Beware, woman, there is a various way that guy would ask for a date and that can be a fascinating hangout.
She also mentioned what made her tight-lipped rather talk about her personal life. She divulged,
"Ummm.. I learned a very valuable lesson after dating Shane Sparks. I don't kiss and tell."
Nevertheless, it's true that every relation teaches us something and helps to grow stronger.
Furthermore, while asked about the feeling when she was called Latina Kim Kardashian then she answered,
"It used to bother me because I'm one that's like, 'I'm my own identity… my own person."
Additionally, she also revealed that she was also compared to Jennifer Lopez. She proclaimed,
"I've gotten compared to Jennifer Lopez, which is the biggest compliment because I love her. Now, I'm like, 'Really? Thanks, because she's hot!"
So far, she made us apprised of the dating scene how it can be awkward, isn't it?
Dating history of Francia:
This 28-years-old actress has been in a relation with an American choreographer, Shane Sparks in 2006. The relationship lingered for three years. They were clicked together in 2008's VMA red carpet together.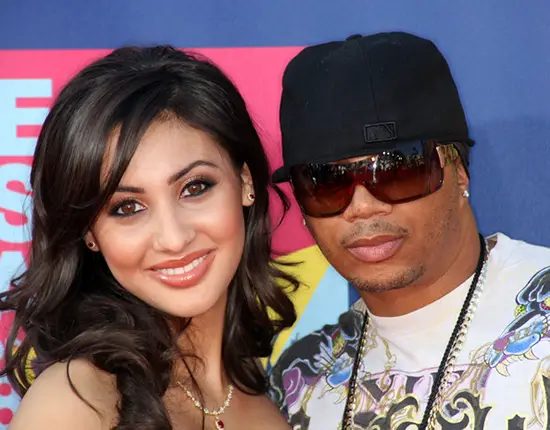 Caption: Francia Rasia and Shane Sparks clicked together in VMA's red carpet (September 8, 2008). 
Photo Credit: zimbio.com
Without any official statement, the couple separated in 2009. After the breakup, this American dancer is possibly single till date.
But our girl didn't stay single for long. Soon she started dating Hosea Chanchez, an American actor in 2009. According to different sources, while having her relation with Hosea, she was spotted with Romeo Miller in the 'Jumping the Broom' premiere.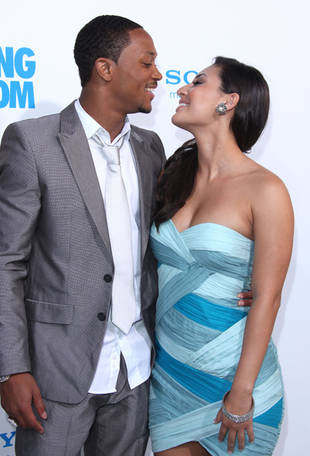 Caption: Francia Rasia and Romeo Miller sharing laughter in a premiere of 'Jumping the Broom' (2011). 
Photo Credit: wetpaint.com
She openly didn't state about her relation, but sources said they ended up in 2012 and are still maintaining a good relationship. Francia has posted a sweet post for Romeo Miller who is dating Toneata Morgan currently.
While her relation with Hosea went well enough and later, the two got engaged on February 2013. But things did not turn out as expected for the couple and before getting married, they separated without revealing any particular reason. Then the actor Hosea, who has been in several relations previously is now staying single.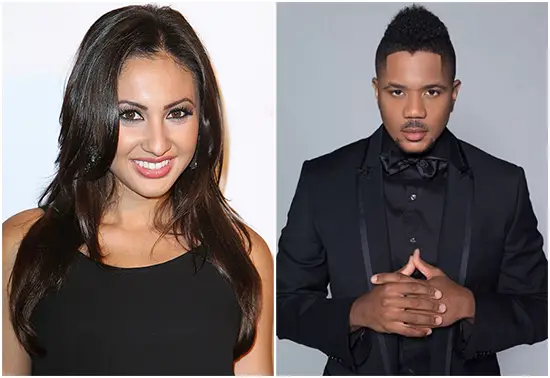 Caption: Francia Rasia and Hosea Chanchez were together for three years and engaged for two months (2009-2013)
After all those relationships, Francia's ready for the next. Or she might be following her mantra being with herself.
It's eagerly awaited to see the next love chapter in the life of this talented actress.
A sizeable figure of Francia's Net worth:
She started her acting career from her junior year of high school. She worked for different ads and commercials. She starred in the sitcom American Family: Journey of Dreams in 2004. She got into a lead role in 2006 for a movie Bring it On All or Nothing on which her performance had been commendable. The Other hits would be The Cutting Edge: Chasing the Dream(2008), and The Cutting Edge: Fire & Ice(2010). 
The next break in her career would be her role as Adrian Lee in the ABC hit family drama 'Secret Life Of the American Teenager' in 2013. In 2011 she got honored with the award for Outstanding Female Rising Star in a Drama Series or Special in Gracie Allen Awards.  All her work as an actor in movies and small screen has accumulated a net worth of $3 million.