Entertainment
Fred Hurt's Wiki-Like Bio; Gave Another Chance To Life As A Married Man With Assistant Wife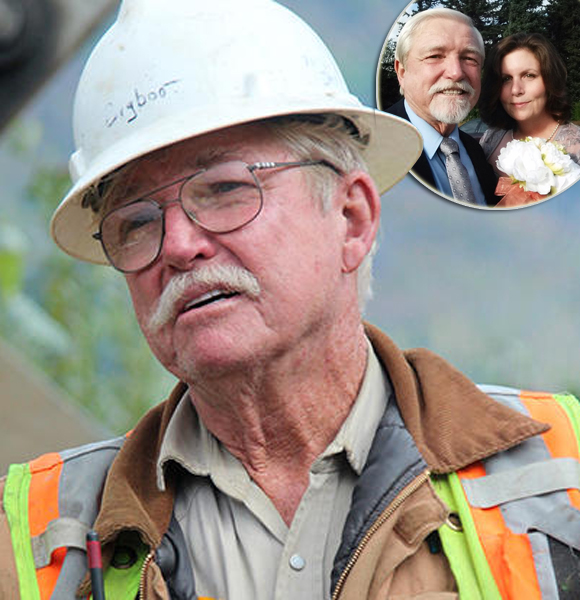 Fred Hurt's Wiki-Like Bio; Gave Another Chance To Life As A Married Man With Assistant Wife
Entertainment
When you lost your beloved one, then it will be hard for you to move on with the second person just like actor Ray McKinnon who couldn't move onto another marriage after he lost his first wife. But it is a bit different with TV personality Fred Hurt.
After Fred had lost his first wife but he gave himself a second chance in life and got married for the second time. Want to know more about the inspiring personality? Let's have a look at his wiki like bio and also with information about his personal life in our story.
Got Married to the Second Wife after the demise of first:
The Fred Hurt from "Gold Rush" has been serving many with his gold mining knowledge. We are quite familiar with his working lives but what's with his personal life and let's get to the water flowing under the bridge.
Fred Hurt got married to his first wife, Lorrayne Frances Leier. The pair never talked about their marriage life and their dating too, but as per sources, Lorrayne is survived by her husband of two decades and her children from first marriage. Lorrayne might not be familiar to all the old school fans of Gold Rush, but her health issues were brought up time and again on the show. Sadly later on February 2, 2015, Fred Lost his first wife after her long battle with illness.
Many gave their heartfelt condolence and their sympathy to Fred. Of course, warm words were required for Fred for the loss he had at that moment.
In response to the sympathy and words from his fans, Fred thanked them all in a Twitter post.
I would like to thank each and every one of you who have sent condolences for the passing of my wife Lorrayne. . .Freddie — DakotaFred (@GoldrushFred) February 8, 2015
After the loss of the first wife, Fred could have thought of moving on in his life and giving himself a second chance. Then in July 2016, Dakota Fred Hurt got married to his Executive Assistant Jennifer Sheets.
The wedding ceremony was attended by family and some friends including fellow Gold Rush star Tony Beets and his wife, Minnie Beets.
It's been a year, and Fred Hurt is sharing joyful life with his beautiful wife. Feliz Matrimonio!
A Short Wiki-Like Bio of Fred:
The experienced miner grew up in Minot, North Dakota. He started his career in the Discovery's reality show "Gold Rush" from the very first season. He used to portray a role of bad guy in the show which every Gold Rush viewers loved to hate and was nicknamed Big Boot. After working for a couple of seasons, he then left the show without giving an appropriate reason.
But it was once mentioned in Fred's Facebook post that he left the show because he was "not rich." Though it is believed that he has a good amount of net worth the reason seems to entirely inappropriate.
As of now, for 2017 Fred is supposed to be working for with his new crew "All That Glitter" and that will soon air on Discovery on which Fred will be working with his mining team for gold in Haines, Alaska. And the show will be directed by Kirk Roos.