Entertainment
Fuzz Townshend's Blissful Married Life with Wife Cressida Townsend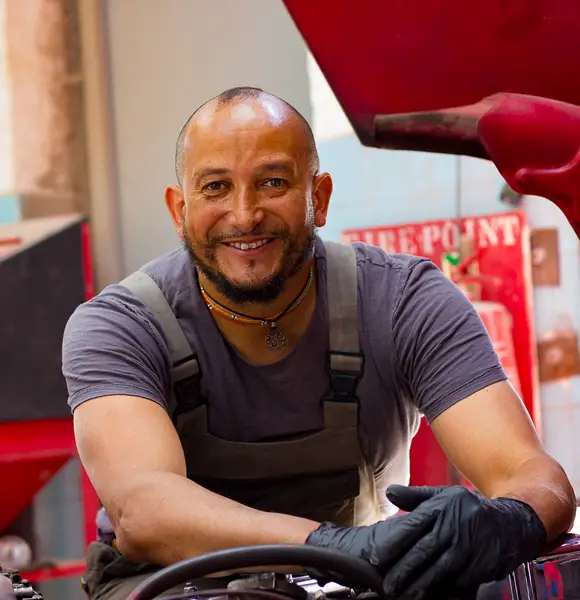 The life of Fuzz Townsend is an amazing one. He gets to live the life of two of the most passionate professions in the world; a musician by being a drummer and a show host by presenting National Geographic Channel's "Car SOS."
While having an illustrious career, he also has the love of his family and is a married man with a wife and three adorable children.
While basking in the hard-earned success, he has also revealed some personal details of his life with his beloved Cressida Townsend. 
Let's take a look at the life of Fuzz to find out what he revealed!
Fuzz Townsend's Wife and Children
Fuzz Townsend has been married to his wife, Cressida Townsend, but he has not shared anything about the tenure of their relationship yet.
However, it is known that the husband and wife are blessed with three kids, Honour, Oscar, and of course, the little Johnny.
He has been somewhat reserved when it comes to being open about his married life with his wife and has kept his children under the shadows and away from the media's limelight.
With all this, there is still confusion as the star's wife has "single mummy" written in her Instagram bio, whereas "wife of fuzz townshend"  is written in her Twitter bio.
But maybe just humor?
Read About: Alex McLeod Content With Soon-To-Be-Husband! Any Plans On Getting Married?
However, he has often tweeted about his love for his youngest child Johnny.
It turns out; that Johnny is an SOS fan too.
The tweets ensure his immense love for his family, don't you think so?
More on Fuzz Townsend
Fuzz Townsend steals cars!
Yes, you heard it right!
But he does not steal cars in a criminal fashion or for his own use. He does it and then repairs it, and then returns it back to its owners.
Fuzz explained why he does so, stating,
"It's great to see the look on people's faces when we return their cars to them, In each example they've had a car for a long time and are either too ill, or can't afford, to repair them."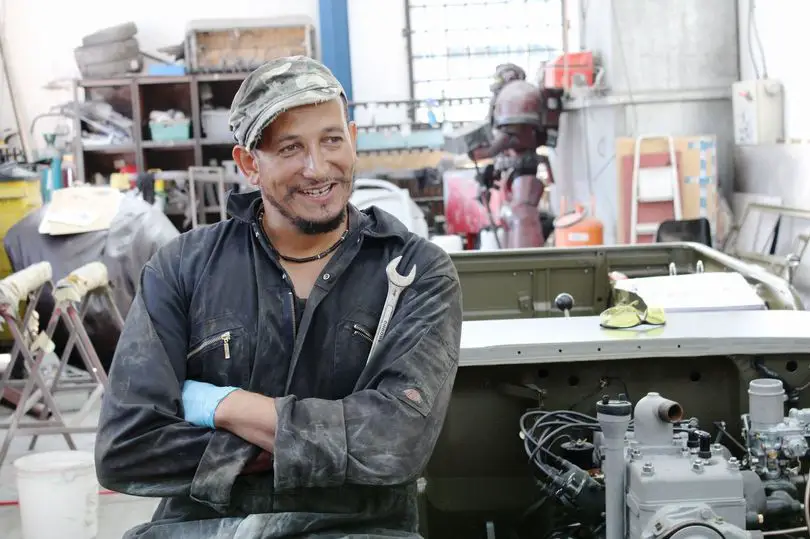 Townsend in His Work Space (source: birminghammail.co.uk)
Moreover, for the National Geographic Channel series, 'Car SOS,' he short-listed 10 cars from 30 cars with an interesting back story.
Sharing the same, Fuzz added,
"I looked at more than 30 cars for the series and chose ten, taking into account the cost and nature of the work, and story behind each one. In each case, the person who owns the car doesn't know we've 'stolen' it with the help of their relatives."
He concluded, "So when we return it all restored, it's incredibly emotional."
Additionally, speaking on how he went on from headlining multiple shows with multiple bands to fixing cars on TV shows, he said,
"When I left school, I was a mechanic for West Midlands Travel. I started off at Sutton Coldfield garage then went to Stourbridge and Dudley. They all closed – I was like an albatross for bus garages."
He then elaborated that he has fixed his own tour buses too, "I've fixed a few of our tour buses in my time, too. While everyone else has been having a little party, I've found myself underneath the bus, covered in oil."
This sort of dedication is the reason why his career as a mechanic and also a musician have paid him well, allowing him to touch a great height in his professional career, which has served him to accumulate a net worth of $5 million, according to Celebrity Net Worth.
And answering a very well-asked question, "Is Fuzz Townshend related to Pete Townshend?"  Well, he is not.
Stay with us for further updates on Fuzz Townshend!