Entertainment
Gabrielle Haugh Doting Over Boyfriend At Young Age! Here's The Couple
Gabrielle Haugh Doting Over Boyfriend At Young Age...Gabrielle Haugh, an American actress in a similar perspective, found love just at the age of 22, and she seemingly is doting over her boyfriend...Let's get familiar with the loving couple in the segment below.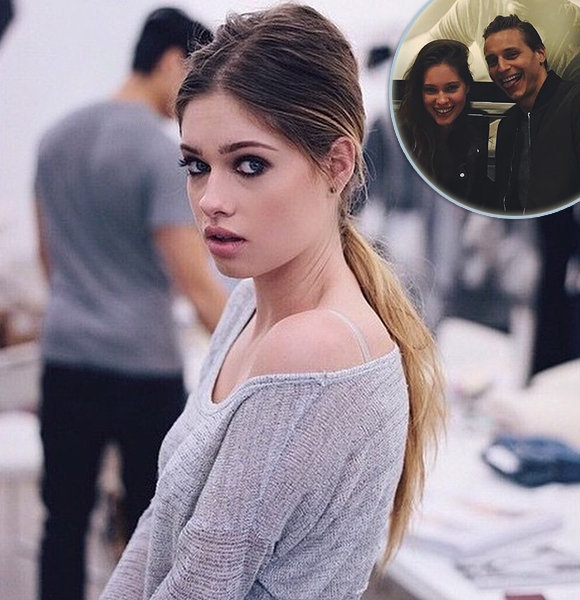 "Some people are old at 17, and some are young at 90. Time is a concept that humans created." ~ Yoko Ono
The quote somehow can be related to the possibility of people falling in love at any given point of time and age. It's only a matter of finding that right person who would make your life blissful with their presence. 
Gabrielle Haugh, an American actress from a similar perspective, found love just at the age of 22. Since then, she seemingly is doting over her boyfriend. Let's get familiar with the loving couple in the segment below.
Gabrielle Haugh's Ecstatic Dating Life With Boyfriend
Previously signed with LA Models' Gabrielle is an actress, known for film, Jeepers Creepers 3. She is the combination of perfect looks followed by sheer talent. 
With such beauty, only a few can resist not falling for her and Gabrielle's boyfriend, Jason Argon too couldn't defy the attractional power that Gabrielle possesses. 
You heard that right, Gabrielle is dating her boyfriend Jason for some time now, and the couple seemingly is enjoying the companionship. And although the exact tenure of their dating relationship is a mystery, Gabrielle first provided the glimpse of her partner in April 2017, and the two appeared to be nothing but happy.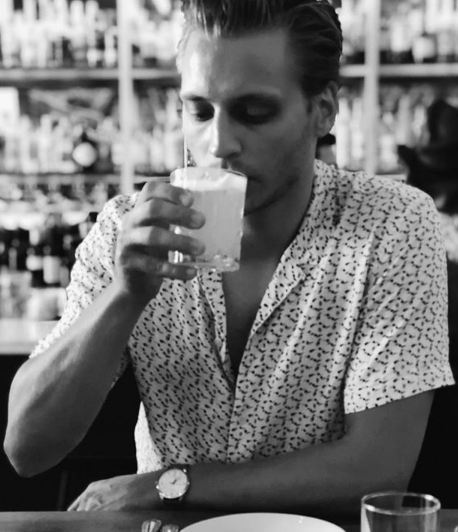 Gabrielle Haugh gushes about her boyfriend on 19th July 2018 (Photo: Gabrielle Haugh's Instagram)
Ever since; Jason features on Gabrielle's Instagram once in a while.
In September of 2017, Gabrielle dedicated a post to her beau on his birthday and expressed being lucky to have him in her life. It's quite evident from her post that the two are having a great time dating one another and hopefully their union will keep blossoming even in the days to come.
Additionally, before dating Jason, Gabrielle was in a romantic union with Alex Shera.
Dating Life Going Strong
In the times when relationships didn't last a few months, Gabrielle's love story, on the other hand, has been going strong. She continued to gush about her lovely boyfriend on Instagram.
Jason also reciprocates the love via posting smoldering pictures of his beautiful girlfriend. It helps that he is a professional photographer as his keen eye can select Instaworthy photos, thus win browny points from his girl.
Actress With Same Name:- Gabrielle Dennis Has A Secret Boyfriend Or Just Too Serious With Career To Even Turn Herself Into A Lesbian?
Well, Gabrielle's boyfriend also owns a production company called Photobomb Production. The company's work includes services to clients, global production, and buying art. Add to that, Jason boasts a great list of clients. Interestingly, he has taken pictures of ace musician, Chance The Rapper.
Taking more about Jason's dating life, besides this girlfriend, there are particular individuals in their companionship.
Well, the persons in question are Odie and Oliver - dogs, whom Gabrielle and Jason raise together. On 12th September 2018, the actress gushed about her boyfriend on his birthday and mentioned that all she including her furry babies, appreciate his love and care for them.
More about Gabrielle Haugh
Born in the United States, Gabrielle Haugh, full name Gabrielle Genevieve Haugh, is 23 years old (born on 17th January 1996,) and 5 feet 7 inches (1.7 m) in height.
For all those who didn't know, Gabrielle is adopted and was raised as an only child; however, she has two biological sisters from her biological parents. Back in January 2014, Haugh shared a picture, with her biological mother and shared the happiness of meeting her after 18 years. Her mom looks as stunning as Gabrielle!
Gabrielle gushed about her adoption, mentioning that she is close to her biological family.
"I've actually become very close with my biological mother and both of the girls. It was an open adoption, so my parents have been in touch with them growing up."
Also, she shared the picture of her father and two dogs back in November 2017. She indeed is blessed with a perfect family!
Additionally, Haugh graced the screens with the movie, The Long Home in 2017 while portraying the character of Grace Blalock. Further, she will appear in the film  2019 Headlock and will be depicting the role of Amelia.