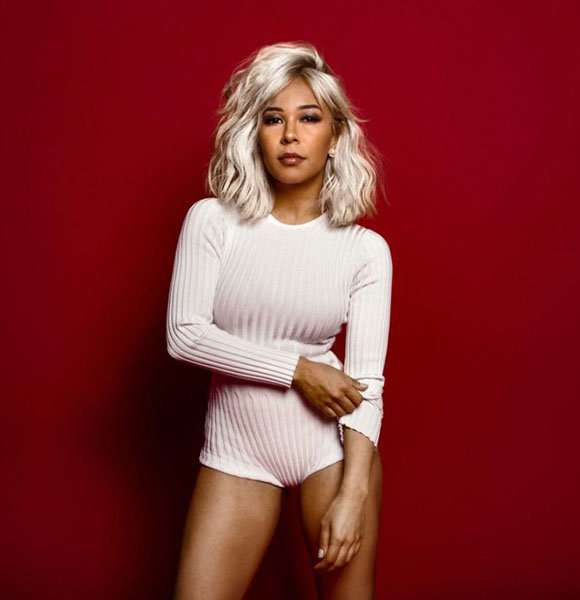 Galen Hooks is an ace choreographer. Her clients range from Justin Bieber to Rihanna; basically, all the music superstars.
But, she didn't reach the status in a day, Galen kept honing her skills till her big break came. And, her hard work paid off at the age of 18, she was dancing beside megastars Janet Jackson and Justin Timberlake during their infamous Super Bowl halftime performance in 2004.
Since then, she famously choreographed Britney Spears' Til the World Ends and Camila Cabello's Havana. Besides, she was also the leading lady of Grammy-winning R&B artist Ne-Yo's conceptual album Libra Scale.
Dating Life: Boyfriend?
While Galen's dancing skills aren't hidden from anyone, her dating life, on the other hand, is in stark contrast to her professional life. The talented dancer doesn't reveal anything about her relationship to the public.
You Might Like:- Dominic Sandoval Bio, Girlfriend, Net Worth
Far from husband prospect, there is not a single mention of her boyfriend till date. It is quite a feat on America's Got Talent's producer's part as she has been in the entertainment industry for a long time.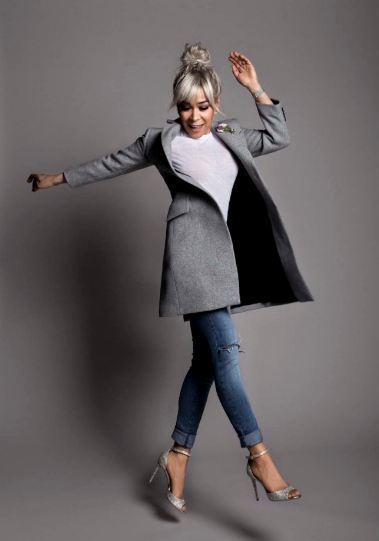 Galen Hooks strikes a pose (Photo: galenhooks.com)
At a mere seven years of age, she entered the show business via Star Search. Now, a lady in her 30s, she must have had few romantic encounters with several boyfriends in the industry. But, she refuses to name her future husband or a companion.
Kudos to the lady for keeping her dating life incredibly private. As far as people know, she is happily married to her dancing profession.
Parents And Ethnicity
The Masterclass host has to thank her parents for her fantastic career.
Her guardians especially her mom pushed her towards dancing. Galen's mother first put her elder daughter Taylor in the dance classes. Naturally, little Galen also got interested in what her elder sister was doing.
Soon the sister duo rocked the dancing world by winning Star Search. The show was a game changer for Galen as it was the reputed platform which got her noticed and the budding dancer even scored an agent. Since then, she didn't slow down in her dancing career.
Another AGT Dancer:- Sam Rybka Bio, Age, Boyfriend, Net Worth
Besides love and supports, her parents have given her mixed ethnicity. She comes from a culturally rich and diverse background. The So You Think You Can Dance star possesses Afro-Brazilian and Japanese ethnicity.
Height, Net Worth
Galen stands at the height of 5 feet 3 inches (1.6 m) and possesses a complementing weight. She is an influencer when it comes to maintaining one's weight via dancing.
Well, dance has given bread and butter to the ace choreographer as she earns a salary of $37,763 per year. Add to that, she teaches dance classes which annually pay her $37,622.
Similarly, her YouTube channel titled, Galen Hooks, racks up an average income between $5.5K - $88.1K per year. Her various income sources add to her undisclosed net worth.